The disdainful frankness of the BJP-led government
It is a sorry country where a government and its institutions take people for fools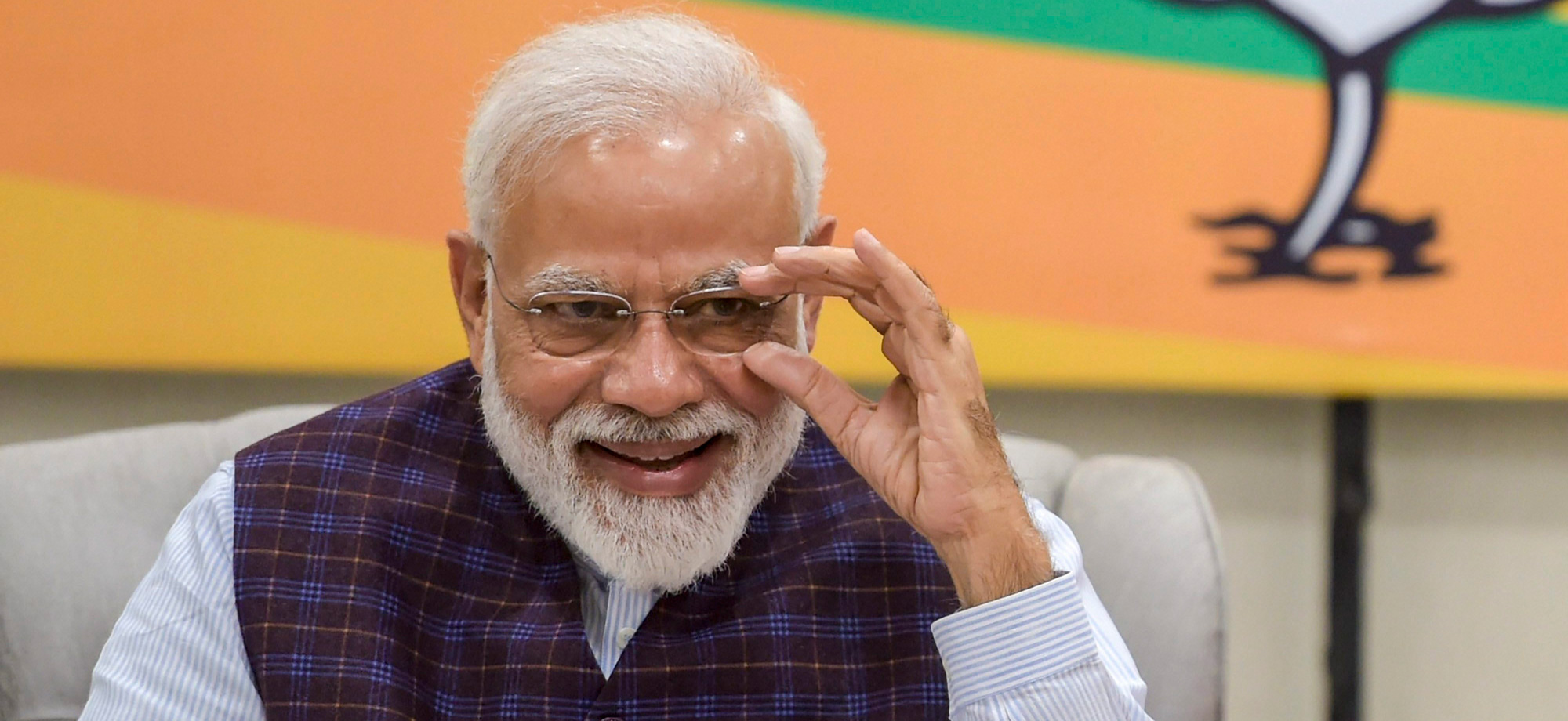 The Narendra Modi-led government has been too frank about dropping the assembly elections in Jammu and Kashmir due at the time of the Lok Sabha polls.
PTI
---
Published 21.03.19, 03:44 AM
|
---
The deafening celebration of postures of courage is one of the favourite pastimes of the present dispensation at the Centre. This courage is mostly displayed in a disdainful frankness in spheres where no retaliation is possible. In Jammu and Kashmir, over 650 teachers have been put on an 'adverse' list, but the principle is not clear. Teachers who have or had relatives either suspected to have become militants (even if missing), or are known to have joined an extremist outfit (even if now dead), are on this list, although most of these occurred in the 1990s. A few have complaints of rioting or disorder against them still pending in the courts while others have received a clean chit. The Centre — Jammu and Kashmir is under president's rule — is frankly not bothered if this alienates the state further; its courage is manifested in humiliating teachers, accusing them of being potential anti-State elements with nothing substantial to go upon. Apparently, this is part of a long-term plan, says the administration, in order to discourage any act, "small or big", against the State. Recalling the Gujarat Model, citizens may be wondering if a new model is being constructed here. Teachers whose verification at the time of recruitment found nothing adverse are suddenly strait-jacketed. The administration has added that this is just a first list, which will be vetted and probably narrowed down. So why publish it now? Obviously to create fear. And why teachers first? The answer to this would suggest on what lines the model is being built.
The Narendra Modi-led government has been equally frank about dropping the assembly elections in Jammu and Kashmir due at the time of the Lok Sabha polls. Whatever promises had been made are immaterial in the face of the need the Bharatiya Janata Party feels to keep the state under the Centre's control. Pulwama provides, in black irony, alibis galore — whether for adverse lists of ordinary citizens or for citing reasons of security. Two former chief ministers of the state are asking how civic elections as well as Lok Sabha elections can be held if security is so endangered. This is not a decision expected of an independent Election Commission. It is a sorry country where a government and its institutions take people for fools.