Editorial: Opening up
Tamil Nadu's draft policy for women stands out for its practical approach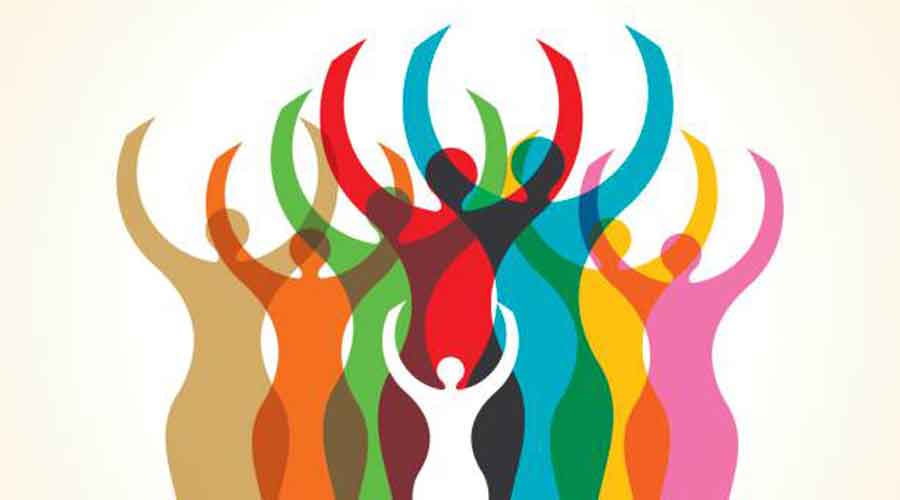 Representational image.
Twitter
---
Published 04.01.22, 12:42 AM
|
---
The promise of a forward-looking policy is always welcome. The draft Tamil Nadu state new policy for women, 2021 released by the social welfare and women empowerment department holds such a promise. The draft makes an earnest effort to analyse the multiple difficulties that hinder women's freedom and "development outcomes" and seeks to find solutions in social, economic, political and emotional spheres. Its provisions suggest that changes in the whole of society are needed to achieve its goals. For instance, it says that government support in reaching gender parity in education and health would be specially focused on girls from marginalized and underprivileged groups, while training in gender equality for both boys and girls should take place at home and in school. While ensuring enrolment in schools for out-of-school children and the education of adolescents up to 19 years of age, the government would support research by women from disadvantaged segments. Health and nutrition are another area of attention. This, too, would take special care of underprivileged groups. Besides, girls would be encouraged to participate in sports and be taught martial arts. For women suffering abuse, victim support and rehabilitation have been proposed.
The draft policy stands out in its practical approach. Fifty per cent of seats towards the front of buses would be reserved for women, for example, and they would have exclusive use of the front exit. There should be 33 per cent representation of women in political parties, together with special training for women who wish to enter public life. These touches indicate the seriousness with which the policy-makers have approached women's problems. In the economic sphere, for example, women from single — and women-headed households would be given 50 extra days under the Mahatma Gandhi National Rural Employment Guarantee Scheme. The most striking aspect of the draft is the detailed attention given to differently abled women and girls, and to trans or intersex children who cannot fit into their families or their immediate society. The policy offers a comprehensive and compassionate vision and attempts to smooth the way for women's aspirations. But comprehensiveness also means the government's excessive presence in all aspects of life, even though a beneficent one. That, of course, may be inevitable in a society that devalues women and stubbornly resists their development.