Editorial: Eat cake
The public endorsement, as seen in the recent Assembly polls, should not be confused with a favourable assessment of the BJP's service to the people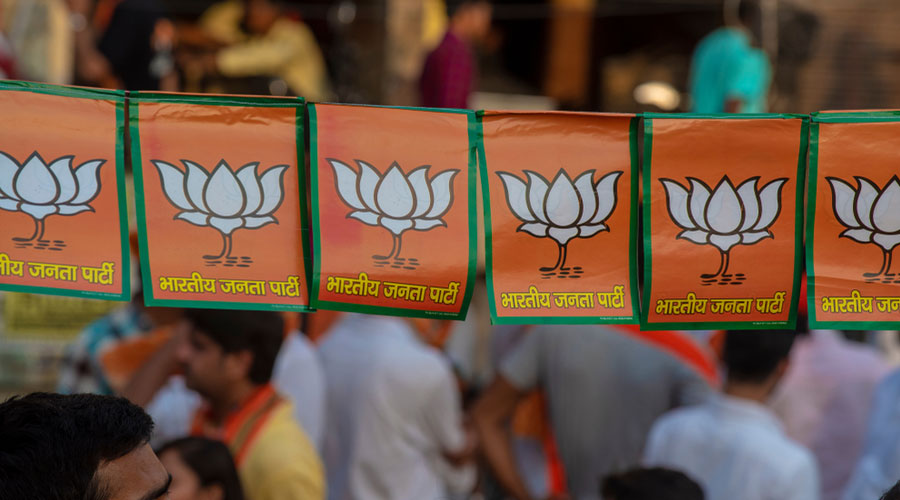 Representational image.
Shutterstock
---
Published 15.03.22, 12:06 AM
|
---
The quality of governance, it is believed, is instrumental to political verdicts. This is especially true in the case of a democracy where citizens have been known to elect or, in turn, reject dispensations on the basis of their ability to meet the needs of the people and mitigate their sufferings. The last round of assembly elections has, however, raised an intriguing — disquieting — possibility: that a political party can hope to return to power even though its performance in governance is far from satisfactory. The Bharatiya Janata Party has, undoubtedly, emerged as the people's choice in four out of the five states. But this public endorsement should not be confused with a favourable assessment of its service to the people. Even the staunchest of the BJP's supporters would have to be exceptionally obtuse to deny that there has been a rapid deterioration in India's socio-economic situation under its watch. The economy has been in decline; jobs scarce; the management of the pandemic shoddy; yet, the BJP, much to the Opposition's dismay, has triumphed. What could be the possible reasons behind this rupture between governance and political fate?
One plausible explanation could be the BJP's adroitness in altering the model of welfarism. The State is no longer looked upon as the natural provider of resources. Instead, people are being trained to perceive its selective patronage as natural. Thus, in spite of its shameful inadequacy in dealing with the economic and health crises during the second wave of the pandemic, the BJP seems to have escaped unhurt on account of, say, the dole of free rations to underprivileged segments. This inversion of the established template of welfare — the State's provision of services being a public entitlement — has, of course, its roots in the rise of a liberalized India but the BJP, unlike its rivals, has been competent in creating a narrative where the withdrawal of the government from public life is deemed legitimate. This is a dangerous game. First, such a tactic makes elected dispensations unaccountable to the very people who have voted them to power, leading to the collapse of democracy. It also leads to the weakening of the moral impulse, creating an ambience of unhealthy competition among beneficiaries for the crumbs being distributed. Marginalized groups — religious minorities included — would be vanquished in the course of these brutal negotiations for paltry largesse. India's Opposition must find ways to reinvigorate the culture of political accountability. A government by the people but not for the people is deleterious for democracy.