Editorial: Beyond age
Women's welfare should be viewed beyond the prism of marriage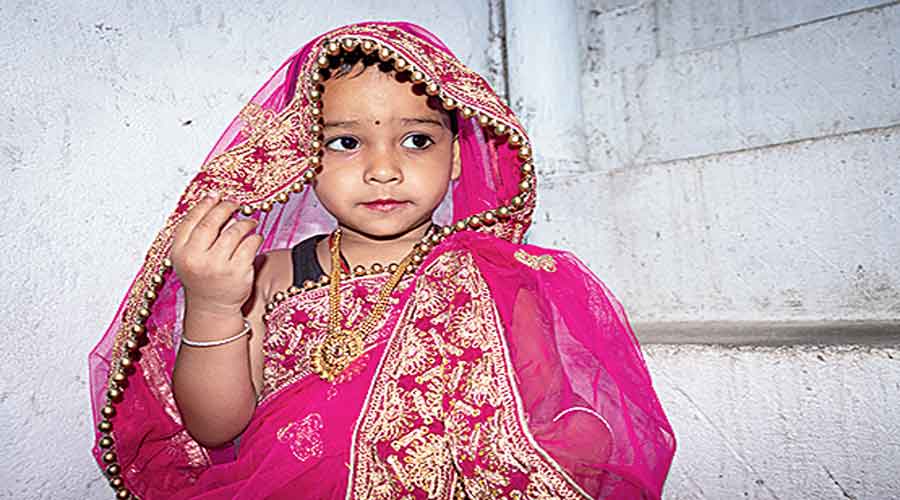 Representational image.
Unsplash
---
Published 20.12.21, 12:25 AM
|
---
The Union cabinet has cleared a proposal to raise the legal age of marriage for women from 18 to 21 years. It would have been heartening if women's welfare could have been viewed beyond the prism of marriage. The decision had been taken on the basis of the recommendations of a task force that examined the correlation between the age of marriage and such issues as women's nutrition, prevalence of anaemia, infant mortality rate, maternal mortality rate and so on. The committee appended important caveats to its recommendation, without which, it warned, the law will have little impact. Yet, the legislation, which seeks to penalize underage marriages, does not seem to have paid adequate attention to the need for complementary measures: increasing access to schools and colleges, imparting skill and business training, and sex education in schools.

It is true that delaying the age of marriage and, in turn, childbirth may have a positive impact on the IMR and MMR. But the issue is far more layered. A minimum age of marriage signifies that unions below a specific age would be liable for criminal prosecution if they are reported. But the law remains hazy on how the government intends to institute monitoring mechanisms without encroaching upon liberties. There is concern that the new law could push underage marriages underground, making them difficult to track and turning girls even more vulnerable to trafficking. A study on a decade of the child marriage law revealed that the legislation had been overwhelmingly used by parents to punish daughters who had eloped. In a social milieu of lax record-keeping, would the new provision be weaponized against adult women exercising their right to marry? The causes of minor marriages lie in poverty, traditional ideas about marriage and the desire to control female sexuality. These embedded conditions cannot be challenged by raising the age of marriage alone. Access to education and employment for women from low-income families — Bangladesh managed to reduce child marriages owing to high participation of women in the labour force — can have a far deeper impact than a modified law. The remoteness of the law from the lived experience of citizens remains an area of concern.