Dumb Down India
Student politics is one thing and using students to further a political agenda is quite another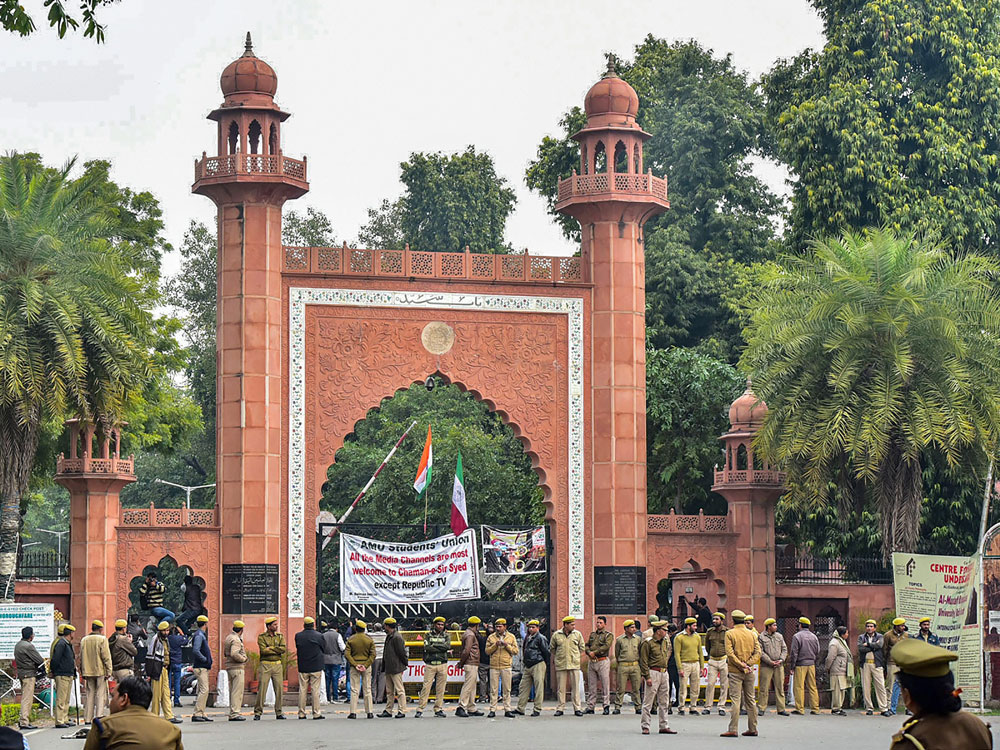 ---
---
Uttar Pradesh police have now declared there is "no prime evidence regarding sedition" against the 14 Aligarh Muslim University (AMU) students who were booked last week. The allegation was that they had raised anti-India slogans. The Bharatiya Janata Yuva Morcha, the youth wing of the Bharatiya Janata Party (BJP), had cried foul. AMU has been in the news lately for things not quite academic. In the first week of February, UP chief minister Yogi Adityanath raised the question why AMU doesn't have an SC/ST quota. He was addressing a booth level meeting of the BJP. Exactly a year ago, he wrote to educational institutions in the state asking them to maintain an "academic ambience". Hope died before it could draw a second breath, for he followed the diktat with crack-a-whip specifics such as — installation of CCTV cameras on campuses, and briefing about initiatives of the state and Centre such as Stand up India, Start up India, Clean India, Digital India. But you could always applaud the effort from one who is mostly involved in matters of bovine welfare.
Breaking News
It is not just AMU. Banaras Hindu University (BHU) has been in the news for an unrest here, a protest there, since 2017. That year when a woman student complained about being molested on campus, it backfired. Beti Bachao, Beti Padhao regime notwithstanding, there was lathi charge — on students. Down South, 2019 began at the University of Hyderabad with the administration tearing down the Velivada, a temporary structure with portraits of Dalit icons. And in January this year, Delhi police charged Kanhaiya Kumar and several other former and current students of Jawaharlal Nehru University with sedition. The chargesheet had to do with a stand-off over an event that took place three years ago.
Mind the trap
Have universities typically been limpid pools of innocent academic discourse alone? No. According to a report of the Government Sedition Committee, 68 of 186 arrested in Bengal, between 1907-1917 for "revolutionary activities", were students. Are being politically aware and academically driven mutually exclusive qualities? Certainly not. Is it normal for political parties in India to control and work through their student wings? Of course. But student politics is one thing and using students and higher seats of learning for political ends alone is quite another. After the Pulwama tragedy on Thursday, a conspiracy cookie crawled back to AMU. An undergraduate student of the institution had reportedly tweeted a celebratory message. And before any talk of verification, confirmation even, the baying for "charge with sedition" filled social media.