Double trouble
From dams to expressways to coal-fired power plants, India's biodiversity is being battered by the development juggernaut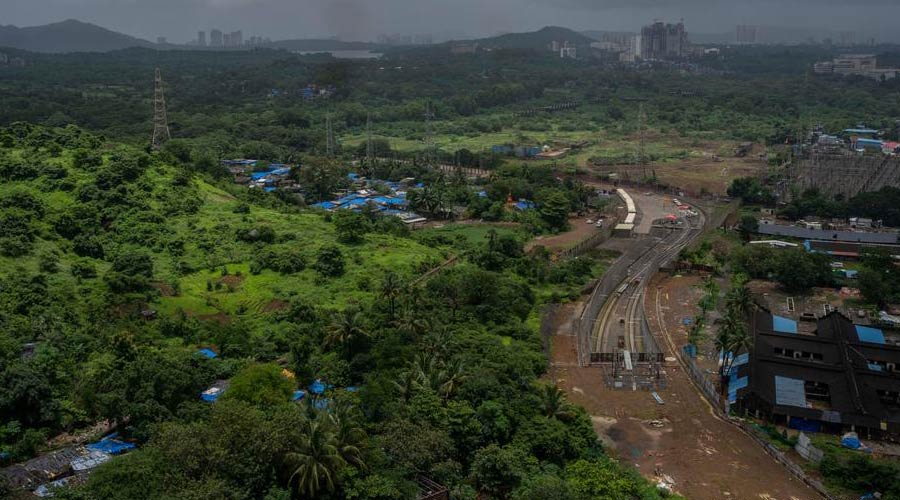 Representational image.
File Photo.
---
Published 16.12.22, 05:16 AM
|
---
There's a new trend in the world of conservation. On the one hand, countries in the Global South are advancing their development agenda with a massive thrust towards building infrastructure. On the other, they are tightening their grip on biodiversity in line with the goals set by the Conference of Parties last year. Both approaches bulldoze local communities that have always conserved forests.
In India, the paradox of development and conservation is quietly unfolding around forests. Call it a double whammy: communities get evicted both by development and conservation. Neither approach sees locals as integral to the landscape. For instance, the country went into a collective ecstasy when cheetahs were reintroduced in the Kuno National Park in Madhya Pradesh. Few cared about the eviction of tribals. This is not all; around the same area, several infrastructure projects have been unleashed to showcase development.
Kuno is but one example. The disregard for taking communities along is stark. Otherwise, how is it that there isn't one example of locals being roped in for conservation? Take a look at every major protected area, you'll find both notions going hand in hand, much to the detriment of communities, with the brunt being borne largely by scheduled tribes who live amidst some of the pristine forests.
From dams to expressways to coal-fired power plants, India's biodiversity is being battered by the development juggernaut. The same goes for mindless conservation projects that do not factor in the locals inhabiting the ecosystem. The latest strategy adopted by the different states and the Centre is to carve out smaller conservation and community reserves instead of creating big national parks or sanctuaries. The former evokes less opposition and also allows authorities to push for infrastructure projects if needed in those very landscapes they aspire to conserve.
The protected area database (http://www.wiienvis. nic.in/Database/Protected_ Area_854.aspx), throws up a startling development: India hasn't really seen an increase in sanctuaries and national parks in the last few years. But there's a burst of small community and conservation reserves — terms denoting protected areas acting as buffer zones or connectors and migration corridors between established national parks or sanctuaries. These categories were first introduced in the Wildlife (Protection) Amendment Act of 2002 "because of reduced protection in and around existing or proposed protected areas due to private ownership of land, and land use". Why this sudden tweak in strategy?
One plausible reason could be that India is wedded to the ambitious spatial targets set by CoP to place nearly 30 per cent of the world's land and water under formal protection by 2030. This will be seen as a gauge to measure success, never mind the disregard for human rights. Where can you seek to expand the forests or biodiversity? Obviously where protected forests still exist.
An overwhelmingly large population lives within and near protected areas in the Global South, including India. They invest in and contribute to the economy of the commons equally. Most of these are indigenous people using forest resources for livelihood and sustenance. The double whammy of infrastructure projects and expansion of protected areas to meet spatial conservation targets don't augur well for them. In the long run, it hurts conservation goals too because they pitch the two against each other. That's one reason why locals went on a rampage near the Pench National Park in Madhya Pradesh after a tiger attacked and killed a human.
It is high time India reviewed its myopic approach and roped local communities into conservation of protected areas to avert a million potential conflicts.