Let the duel begin
Diversity rather than secularism can be the plank for defeating the BJP in 2024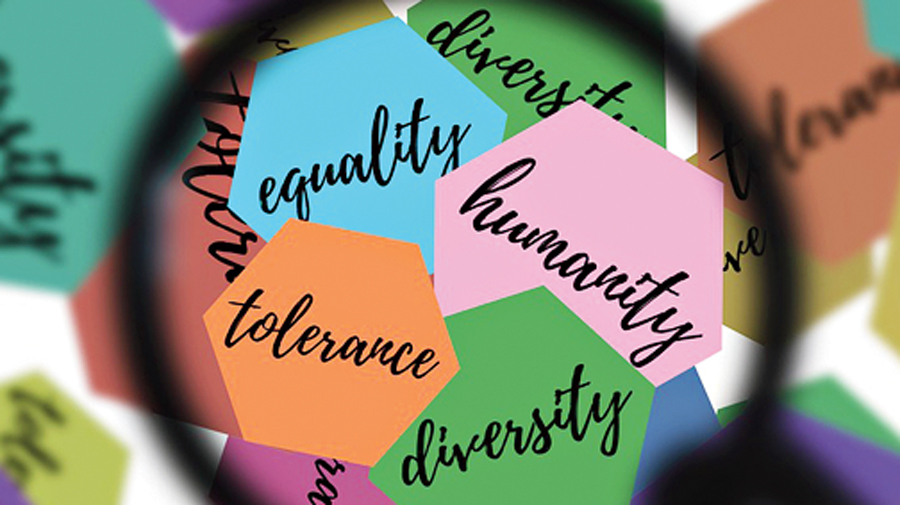 ---
Published 19.05.21, 01:10 AM
|
---
With the victory of the Trinamul Congress in West Bengal, the Dravida Munnetra Kazhagam in Tamil Nadu and the Left Democratic Front in Kerala, a familiar question has again cropped up: can an alliance of like-minded regional parties successfully topple the Bharatiya Janata Party in the 2024 general elections? This is not a new question — talk of a so-called 'federal front' has surfaced time and again between 2014 and 2019.
 Yet, previous efforts at forming such a collective against the BJP have never taken off. Commentators have been quick to explain this by taking recourse to a hackneyed trope in Indian election coverage — the smartness of the Indian voter in voting local for state elections and national for general elections. Irrespective of whether this is actually true, it is misleading — the voter has never really been presented with anything closely resembling a credible alternative alliance. The federal front has been squarely unable to transcend its image of a ragtag grouping of opportunistic outfits with as many prime ministerial aspirants as there are parties.
This can only change in 2024 if state parties get their act together in two respects. Any alliance must have a coherent ideological foundation. So far, the federal front has simply been shorthand for a coalition to defeat the BJP by a combination of opportunism, slander and invective. Such overwhelmingly negative campaigns may have short-term gains if public disaffection with the government is sky-high, as was the case during the surprising post-Emergency victory of the Janata Party against Indira Gandhi. But neither did that victory bring stability nor did it truly serve its purpose of creating a sustainable alternative, leading to Indira Gandhi's swift comeback. While, in the aftermath of the Narendra Modi government's shambolic handling of the second wave of the coronavirus pandemic, public anger is palpable, elections are three years away. The public may well be more forgiving than angry when 2024 comes around.
So far, the closest state parties have come to a constructive, forward-looking and aspirational ideological foundation is their proclaimed need to uphold the value of secularism. Unfortunately, secularism as the tie that binds non-BJP parties is poorly conceptualized and counterproductive as an electoral pitch. At its root, there is a deep conceptual confusion about what secularism means in India. This confusion is captured in any school civics textbook. It starts by saying that secularism in India is the separation of religion from the State. For a State that manages the country's richest temples through government boards (think: Tirupati), pays local clubs for organizing religious festivals (think: the government of West Bengal spending Rs 185 crore to prop up para groups conducting Durga Pujas) and has as many religious holidays in a year as there are religions in the country, this understanding is plainly misplaced.  
Read the textbook further and it makes a subtle shift to say that the state should be impartial towards all religions. Now impartiality does not necessarily require separation of religion from the State but rather equal respect — the two are fundamentally different. Despite this, the reason for the elision of separation and impartiality is the fact that religion plays too critical a role in the lives of Indian citizens for the state to sidestep it entirely. The constant incantation of secularism in this context appears to wish away the place of religion in Indian life. There is need for a better concept that can grasp the importance of religion while requiring the State to be firmly impartial between religions.
This is especially so since as a practical matter, secularism as a concept has been successfully mischaracterized by its opponents as shorthand for minority appeasement. The truth of such an allegation is a different matter. But secular parties have often been seen as targeting the votes of various religious and caste vote banks through a range of empowerment schemes. Such schemes are effective electoral devices for consolidating the minority vote, a strategy that has paid rich dividends for the TMC in 2021. To do this may have been politically prudent. But doing this, while at the same time making the claim of being secular, is vulnerable to political attack.
Instead of secularism, like-minded parties need to reclaim the older and homegrown mantle of vividhata, roughly translated as diversity. As the basis for an alternative to majoritarian politics, vividhata is based on equal respect for all religions. Diversity necessarily entails equal respect being accorded to persons different from oneself, particularly those of different faiths. The State need not be separated from religion — it only needs to ensure that its reasons for action are not based on the faith of its citizens and that it treats all faiths equally and fairly.
Equally, vividhata requires a celebration of the geographical diversity of India. This can only be achieved if states are vested with greater powers vis-à-vis the unitary Centre. There is a deep-rooted view that stems from the partition of India that greater power to states is a recipe for the disintegration of the Indian republic. This is why, with the announcement of the independent state of Pakistan, the Constituent Assembly was quick to discard the provincial autonomy guarantees of the Cabinet Mission Plan and adopt a heavily centralized governance structure. Today, on the eve of India's 74th year of independence, the possible disintegration of the Union is a bogey to keep states subservient to the Centre.
Vividhata challenges this so-called "federal" governance structure and advocates vesting greater governmental powers in states, closer to the people. This is not a radical idea — a mere glance at the United States of America, plausibly the most successful democratic experiment till date, will demonstrate that autonomous states with their own Constitutions, flags and mottos have only made the Union stronger. It is on the foundation of powerful states that a well-governed Union was built.
As a practical matter, vividhata can only become a political reality if like-minded state parties come together to form a pre-poll alliance — the 'Vividh Bharat Bandhan'. The VBB must start laying down its foundational principles, choose a consensus prime ministerial candidate, and sign up partners in each state in India, well in advance of the general elections. At the same time, it must resist the temptation to join hands with the Congress. As a national party, the Congress is an ideological misfit in this alliance of state parties. Besides, it has now become a convenient punching bag for popular diatribes of cronyism, corruption and dynastic rule. The VBB stands to gain little from its presence in the pre-poll alliance.
Forming such an alliance with a pre-announced prime ministerial candidate will be a crucial recognition of the increasingly presidential nature of India's general elections. Fractious and disparate multi-party, state-by-state contests will then be recast as a clearly defined national face-off, not only of leaders but also of two fundamentally different ideas of India as a nation-state and civilization. On one side will be the All India Radio with its One Nation One ___ (fill in the blank with a suitable noun) propaganda. On the other, will be Vividh Bharati with its rooted, diverse and accessible music. Let the duel begin.
Arghya Sengupta is Research Director, Vidhi Centre for Legal Policy. Views are personal