Editorial: Hard times
The disruption in education has led to significant losses in learning that must be addressed urgently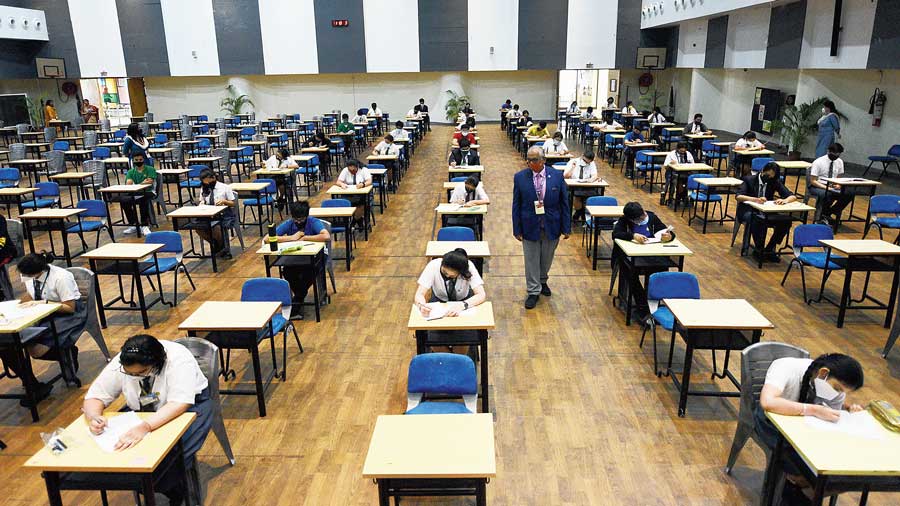 Representational image.
File photo
---
Published 23.11.21, 02:53 AM
|
---
The Annual Status of Education Report 2021, compiled by Pratham, has recorded an 84 per cent jump in the proportion of un-enrolled students, from 2.5 to 4.6 per cent in all children aged 6 to 14 years. This is not surprising — physical schooling had been shut for over a year; there is a lack of access to the internet or devices required for online classes; economic hardships induced by the pandemic ensured that many parents were either unwilling or unable to send their children to school. Interestingly, while private school enrolment dropped by more than 8 percentage points, that of government schools rose by 6 percentage points. The primary reason for this could be the lure of receiving mid-day meal rations in a year in which many families had to scrounge for sustenance. In fact, a report by a non-governmental organization in December 2020 had revealed that malnutrition was rising among children because entire families shared the dry ration provided under the mid-day meal scheme. A troubling finding in the Pratham report is that an increasing number of students, in both government and private schools, are opting for private tuitions. In some cases, parents even preferred tuitions over school enrolment. This is worrying since there is no way to regulate the quality or content of the education received from private tutors.
There is more bad news. A significant percentage of teachers said that children unable to catch up with learning was one of their biggest challenges — this indicates that the disruption in education has led to significant losses in learning that must be addressed urgently. A recent National Achievement Survey suggested that primary grade students are struggling to make sense of questions that test basic comprehension and numerical skills. As students begin to return to school — schools have reopened in a number of states — it would be wise to start assessing their current level of knowledge instead of assuming that there has been no loss in learning. Teachers must be given the tools and the agency to carry out such an exercise and no child should be left stranded. This is important given the sharp rise in drop-out rates brought about by the difficulties faced by students in keeping up with the curriculum accompanied by feelings of inadequacy, especially among children hailing from underprivileged backgrounds.