Steve Smith and David Warner should have been barred for two years
Cricket boards must educate their players about maintaining the true spirit of the game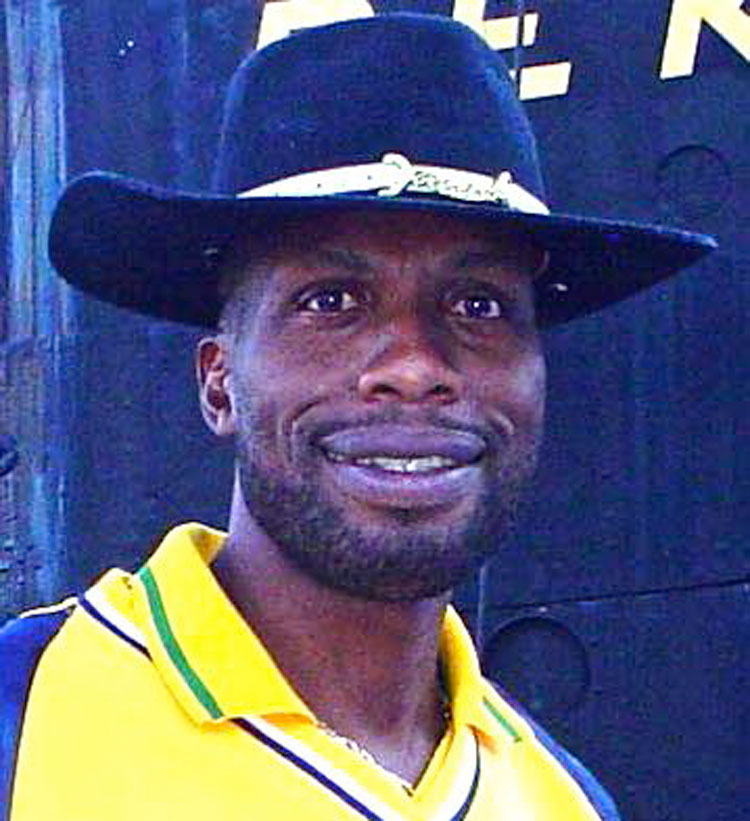 The legendary West Indies pace bowler, Curtly Ambrose, has called a spade a spade
(Photo: Wikipedia)
---
Published 14.04.19, 11:49 AM
|
---
Sir — The legendary West Indies pace bowler, Curtly Ambrose, was right when he said that both the disgraced Australian batsmen, Steve Smith and David Warner, should have been barred from playing for at least two years for the ball-tampering incident they were involved in. Fearing sterner action by the International Cricket Council, Cricket Australia decided to ban the two cricketers for only one year, so that they would be eligible to participate in the World Cup in England later this year. The truth is that their services would not have been missed at the World Cup, as the present Australian team, led by Aaron Finch, is capable of winning the tournament in England. One can only hope that in the future, the ICC and all other cricket boards around the world will not be as lax as the CA. They all must educate their players about maintaining the true spirit of the game.
N. Viswanathan
Coimbatore
Sir — Curtly Ambrose has called a spade a spade by saying that Steve Smith and David Warner "got away with murder" when they were handed bans of only a year for their role in the ball-tampering scandal. The ban period for the duo, who are currently playing in the Indian Premier League, ended on March 29. Given the gravity of their crime, it is a mystery as to why their punishment period was not extended. Australian cricketers have, over the years, earned a reputation of not playing fair cricket. That does not mean that they should be allowed to get away with light sentences, especially when it comes to offences as serious as ball tampering. Smith and Warner do not deserve to represent their country in the upcoming World Cup tournament to be held in England.
Rajyashree Sen
Calcutta
Right direction

Sir — It is deeply heartening that the Calcutta High Court directed the West Bengal Health University to admit Tathagata Ghosh, a young man suffering from schizophrenia, to the MBBS course and pay him a hefty compensation for having denied him admission last year just because of his illness. With proper medication and a robust support system, patients of schizophrenia can lead normal, fruitful lives. Moreover, Ghosh need not opt to become a surgeon after graduation. Medical conditions should not be used to deny anyone admission in higher studies if the individual is qualified.
Asit Kumar Mitra
Calcutta
Great help
Sir — The Supreme Court has handed a lifeline to battered women by ruling that they can file cases related to cruelty in their matrimonial homes from the places where they take shelter after being driven out of — or escaping from — their in-laws's residences. The verdict came in response to an appeal filed by a woman named Rupali Devi after the Allahabad High Court had dismissed her plea to file a dowry harassment case from her parents' house. The apex court's directive will go a significant way in empowering women.
However, in many parts of India, especially the rural areas, most women are not even aware of their basic rights, as they have no access to education. There is no dearth of people in the country who harass women for dowry, sometimes even killing them. Domestic violence, leading to mental trauma and physical injury, is hardly reported. It is true husbands and in-laws in India enjoy a sense of entitlement when it comes to the women who marry into their families. Women who live on their own terms are often shamed for doing so.
It is also a pity that parents often ignore their daughters' suffering and force them to stay with abusive husbands because they fear societal censure. This parental attitude often drives the victim to resort to drastic means to escape suffering. It is important for women to speak out and fight against injustice, violence and discrimination. In modern India, gender equality and empowerment are often talked about, but we still have a long way to go before we really understand what these phrases truly mean.
Kiran Agarwal
Calcutta