Delicate debate: Editorial on patient autonomy regarding euthanasia
Arguments for and against hinge on differential interpretations of the inalienable right to life, individual liberty, medical ethics and State overreach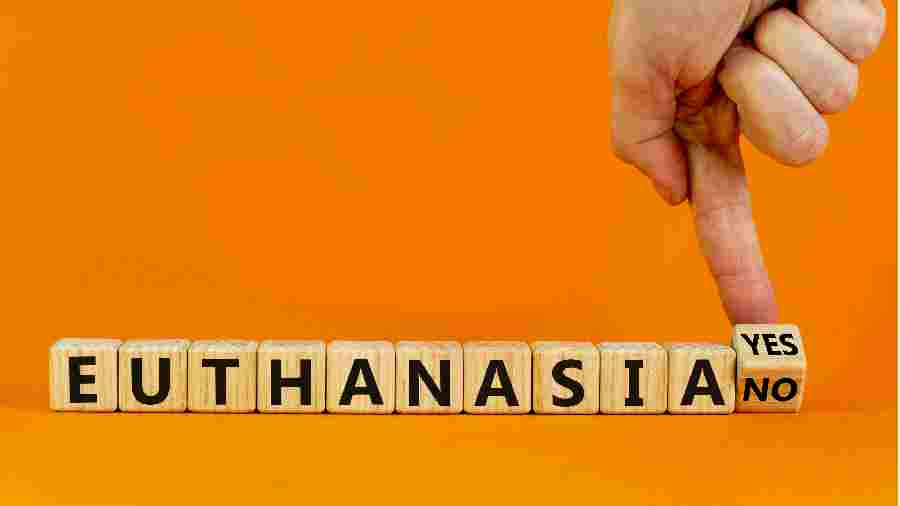 Euthanasia is considered to be a crime in India and falls within the ambit of suicide.
Shutterstock
---
Published 18.08.22, 03:40 AM
|
---
Aunique case has been brought to the Delhi High Court's attention. A woman has moved court to prevent her friend, who is suffering from a debilitating inflammatory disease, from travelling to Switzerland to undergo assisted suicide. The petitioner has sought the court's direction to the government against granting 'emigration clearance' to the patient, saying that the latter had travelled to Zurich for the first round of psychological evaluation in June by providing false information. The patient has been undergoing treatment for Myalgic Encephalomyelitis since 2014, but was forced to halt the treatment during the pandemic due to "donor availability issues". This chapter brings to light, once again, the tensions that bind law, ethics as well as individual autonomy which, in turn, makes euthanasia such a delicate issue to deliberate upon.
Active euthanasia — the deliberate ending of a person's life at his/her request — is considered to be a crime in India and falls within the ambit of suicide. But the legal perspective is not marked by inertia. In 2018, the Supreme Court permitted passive euthanasia on grounds of a 'living will' by patients — a testimony that attests to choice and patient autonomy regarding the discontinuation of treatment. Nevertheless, the apex court has maintained that the right to life guaranteed under Article 21 of the Constitution does not include the right to die. The Medical Council of India considers the practice of euthanasia as unethical conduct, except in specific circumstances. But India's position is not mediated by ethical concerns alone. In a densely populated country, it would be difficult to monitor cases of assisted death, opening up the possibility of misuse. There are, however, countries around the world — Switzerland, Colombia, Spain are among them — that consider assisted suicide to be a legitimate way of ending life. Surveys and a local vote have found that most Swiss do not want to ban assisted suicide. This stems from the recognition of individual liberty as well as an assurance that the provision can be availed only by those with a rational desire to end their life as a last resort. But given the differing cultural temperaments and the nature of demographics, a global consensus remains elusive. Arguments for and against hinge on differential interpretations of the inalienable right to life, individual liberty, medical ethics and State overreach. Greater discussions are, thus, warranted.