A young Congressman who leads from the front
DELHI DIARIES: During lockdown, Gadkari remains active as ever; and Delhi police sticks to double standards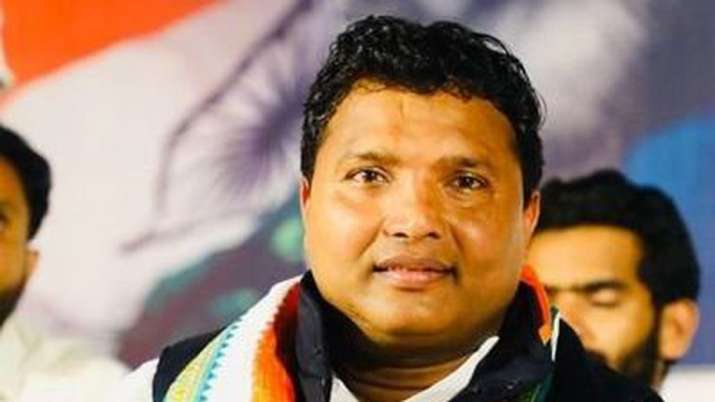 ---
---
The whole of the Congress is surprised by the discovery of Srinivas BV, the new Youth Congress president whose commitment towards helping the poor and the distressed during the lockdown has impressed everybody, from the top to the bottom. Youth Congress members say he is directly involved in every activity from morning till late night, senior leaders praise him for responding to any distress call with amazing alacrity. He has got back to senior leaders with reports on action taken on stranded or distressed persons in different parts of the country whenever they sought his help. Under his leadership, the Youth Congress has transformed the Delhi headquarters into a 24x7 kitchen, making food for over 2,000 people daily. It has set a target to distribute over one crore masks, all made by tailors stationed at the Youth Congress office since the start of the lockdown. It has also posted teams at railway stations, at the Uttar Pradesh-Delhi border and at hospitals to offer help to the needy. Additionally, a campaign is being run to distribute safety kits to health workers. All state units have also been engaged in similar work, but the Delhi unit has earned praise from almost every quarter. Surprisingly, they are not demanding financial help from the parent party; the entire operation is being managed by collecting donations and internal contributions. What has impressed people is that Srinivas himself keeps running around the whole day instead of passing orders to workers.

Risky moves
Newspaper reports and repeated mentions on social media platforms raising questions over the mysterious absence of the Union home minister, Amit Shah, from the scene of action seems to have affected him. First, he came out to strongly deny rumours surrounding his health. "I am absolutely healthy," he said in a statement. Since then, he seems to have become active. He is attending meetings and his Twitter handle is also showing signs of increased activity. Shah, however, is still far behind the minister of road transport, highways and MSME, Nitin Gadkari. The latter has been exhibiting an unusual level of activity during the lockdown.
Apart from holding at least two video conferences with representatives from different industry sectors, Gadkari is also giving out regular interviews to news channels and newspapers. Whispers in the corridors of power say he appears to be behaving as if he is the most significant minister if not the second most powerful leader after the prime minister. The whispers have it that this could cost Gadkari dearly. The position of the second most important leader in this dispensation is reserved for Shah, the 'new Iron Man', and any sign of someone trying to take over that role is bound to cause a reaction.
Motormouth
The Bharatiya Janata Party's motormouth parliamentarian, Parvesh Verma, tweeted an old video of people offering Friday prayers to falsely allege a violation of the lockdown and accuse the Delhi chief minister, Arvind Kejriwal, of appeasement. Verma soon had to delete his tweet, and the official handle of East Delhi's deputy commissioner of police called him out for spreading a fake video.
After Verma backtracked, the DCP's office also deleted its tweet. Kejriwal's former media advisor, Nagendar Sharma, called out the police's double standards on Twitter by pointing out that it had booked the 72-year old Delhi Minorities Commission chairman, Zafarul Islam Khan, for sedition and incitement after he tweeted that when Indian Muslims are pushed to complain to the Muslim world about hate crimes, "bigots will face an avalanche". Verma was barred by the Election Commission from campaigning for his incendiary remarks during the Delhi assembly polls in February, but faces no criminal charges.
Great tragedy
Those who ask why migrant workers are walking hundreds of kilometres to get home should understand the nature of the tragedy. This incident may help those who are nestled safely in their homes to get a sense of their plight — a journalist ran into a group of about 25 workers, including children and women, on the Delhi-Ghaziabad highway a few days ago. They had decided to walk home to Bihar and eastern Uttar Pradesh because food stopped coming in for them after the first few days of the lockdown. They barely got one meal in two days.
They wandered around the Delhi railway station for a day. While someone asked for Rs 1,000 for a ticket, another suggested online registration. Only two in the group had smartphones, that too without battery charge or data. The basic phones of the others had no balance or charge. Where is the question of online registration? The next day they decided to walk. The journalist asked them to wait and promised help. He contacted some people who reached the spot after two hours. The group had moved on. The crisis has not only taught them how to deal with hunger, but it has also broken their trust. They said, "nobody cares for us, we can't rely on anybody". This desperation cannot be understood by people who have a system in place to look after themselves, including savings.
No more whispers
By now it is understood that the coronavirus is going to be around for a long time. While most will be able to manage by maintaining social distance, politicians are worried. How will lawmakers maintain that distance while legislatures are in session? A former lawmaker in Karnataka suggested that they might have to rearrange the seating. Perhaps he did not realize the importance of a key activity: whispering into each other's ears during sessions.
Own goal
The Congress lawmaker, Shashi Tharoor, couldn't stop praising Kerala's health minister, KK Shailaja, after The Guardian called her 'The coronavirus slayer'. Tharoor was as eloquent: "She has been omnipresent & effective, & deserves the recognition," he tweeted about his political adversary much to the angst of his own party that lost no chance to flay Kerala's Left government's handling of Covid-19. It remains to be seen how Tharoor's party will treat him over this.