Defective: Editorial on the history of controversy surrounding anti-defection law
The provision does suffer from ambiguity, but an attentive reading could suggest that the merger would have to be of the original party with two-thirds of the members agreeing to it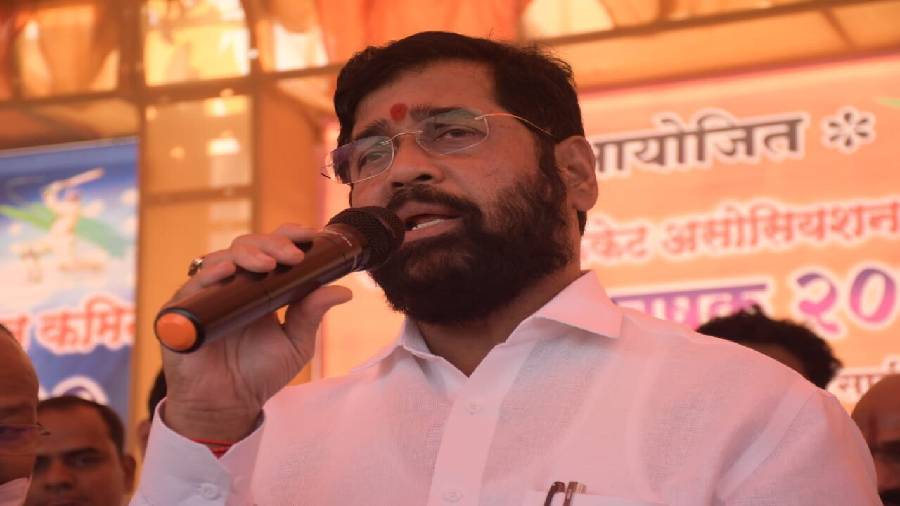 Eknath Shinde's outfit, though, has not 'merged' with the Bharatiya Janata Party, but is in alliance with it.
File Picture
---
Published 07.07.22, 03:33 AM
|
---
History keeps repeating itself every time a government is toppled by defection. This is the history of controversy around the so-called anti-defection law — or the exemptions for defectors contained in a paragraph in the Tenth Schedule of the Constitution — that fails to prevent legislators from changing parties. The upheaval in Maharashtra lies behind the most recent debate; rebels in the Shiv Sena led by Eknath Shinde have been legitimised on the basis of numbers and are now running the government. The exemptions in the law are usually interpreted to mean that two-thirds of the members of any legislative party merging with another party would prevent the disqualification with which legislators would otherwise be penalised. The provision does suffer from ambiguity, but an attentive reading could suggest that the merger would have to be of the original party with two-thirds of the members agreeing to it. Such refinements are ignored in a set-up in which transactions by a rival party to lure legislators away are hardly secret. The host party attracts no penalty. Mr Shinde's outfit, though, has not 'merged' with the Bharatiya Janata Party, but is in alliance with it. It is as if there were no law at all.
It is noticeable that in spite of the hullabaloo after each such incident, the anti-defection law has remained. What benefits one benefits all. There are now demands to drop it, with the simple principle of disqualification for anyone who crosses the floor in the middle of a term of government. Alternatively, it has been suggested that the ambiguous paragraph be either deleted, because major parties do not merge, or be rewritten, so that the intent of the law-makers is clarified. Ultimately, it is not a question of a law and its wording, but of ethics, of good faith. Legislators are elected representatives; their voters perceive them as being in a certain party which they want in government. A defecting legislator does not have their mandate; he or she is not respecting it or looking after their interests. It is also a betrayal of the legislator's own party. Defection to topple legitimately elected governments exposes one of the ugliest sides of Indian politics — and politicians. The law may be dropped or changed, but no improvement is possible without a change in values.