Deep focus
Delphine Seyrig's Be Pretty and Shut Up encapsulates agonies of female actresses like Jane Fonda, Shirley MacLaine and Maria Schneider in male-dominated Hollywood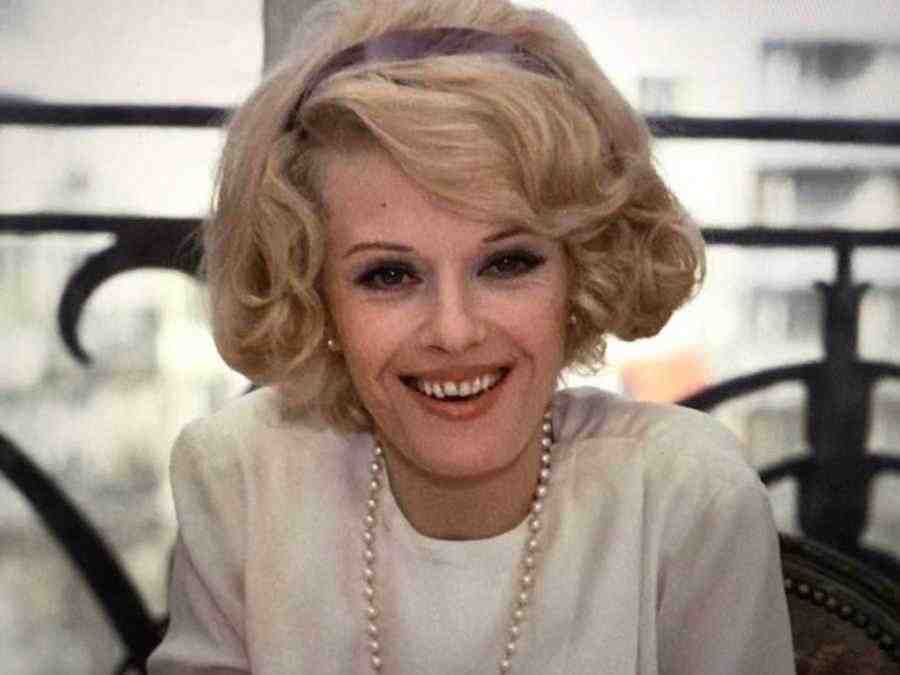 ---
Published 13.05.22, 03:08 AM
|
---
One of the most moving experiences during lockdown was watching Be Pretty and Shut Up! by Delphine Seyrig. The 1981 film had all but disappeared till Mubi decided to stream it. In this documentary, the celebrated French actress interviews 22 actresses from Hollywood and Europe on being part of an industry that is overwhelmingly male-dominated. Among those interviewed are Jane Fonda, Shirley MacLaine, Maria Schneider and Ellen Burstyn. Seyrig's style is stark: she interviews the actresses herself but remains outside the frame; the actresses just talk facing the camera. It is a reminder that an excess of craft can be male vanity and arrogance, two things that feature prominently in the film. The only actress not interviewed by Seyrig is MacLaine, whose interview is taken from television.  
 The actresses speak of an extreme alienation from their own selves as women when performing. Something as seemingly innocuous as make-up can turn into an instrument of the violence that accomplishes this alienation. Fonda paints a terrifying picture of the make-up room the day she first faced the camera. At Warner Brothers for a make-up test, she was made to sit in something like a dentist's chair, with lots of lights on her face and the men stood around her "like surgeons", talking about having her jaw broken by a dentist to hollow out her cheeks. Her jaw remained whole, but Jack Warner wanted her to wear false breasts, which she did for some time. "Which meant that I, Jane Fonda, was here, and this image was there, and there was this alienation between the two," she says.
The French actress, Rita Renoir, who makes a tantalizing appearance in Michelangelo Antonioni's Red Desert, says, "What they always wanted from me was the game where I say, 'Yes, I am so stupid, I have so much to learn from you'," she says. "The only parts I am offered are schizophrenics, crazies, lesbians, murderers," says French actress, Maria Schneider, who is 23 at the time. By then she had already acted in Bernardo Bertolucci's Last Tango in Paris. She would reveal later that the scene in which Marlon Brando's character rapes her involved real sexual humiliation, something that Bertolucci and Brando had planned without telling her. She says she would like to work with men her age (Brando was 28 years older than her). But then men only mature and great men are ageless.
Perhaps all this can also explain why women, as viewers, can come out feeling more than slightly uncomfortable even after watching a 'great' film. As a woman, you are watching something out there that is not you, but meant to be you. You are watching a male phantasm, which can make you feel hideous. One of the stunning effects of Seyrig's film is how well it speaks of what is happening today. The most stunning part, though, is the questions that Seyrig asks. They are simply put, direct and pointed, and often leave the actresses startled, after which the floodgates open. They had never thought this way about being a woman in the industry, they say, and cannot stop speaking. One of the questions is about the portrayal of female friendship on-screen. Actress after actress says that she has hardly been portrayed as a friend of another woman; even if two actresses have been close friends in real life, they had to be at each other's throats on screen. Yet, men so often came in pairs. Any thoughts on the TV serials now?
But the most important question, I felt, was the one that asked whether the actresses would have chosen acting if they were not women. Most of the actresses, looking startled again, say no. I wonder if the answer has changed after four decades, in Hollywood, Europe, Bollywood, Tollywood. What is it that specially equips some women to choose acting? And does not equip them for another profession? This question could be asked of women in not only acting, but in several other professions. We would see many startling answers.