Cryptocurrency: SC ruling a good signal
KYC adherence will reduce risk of using, trading virtual money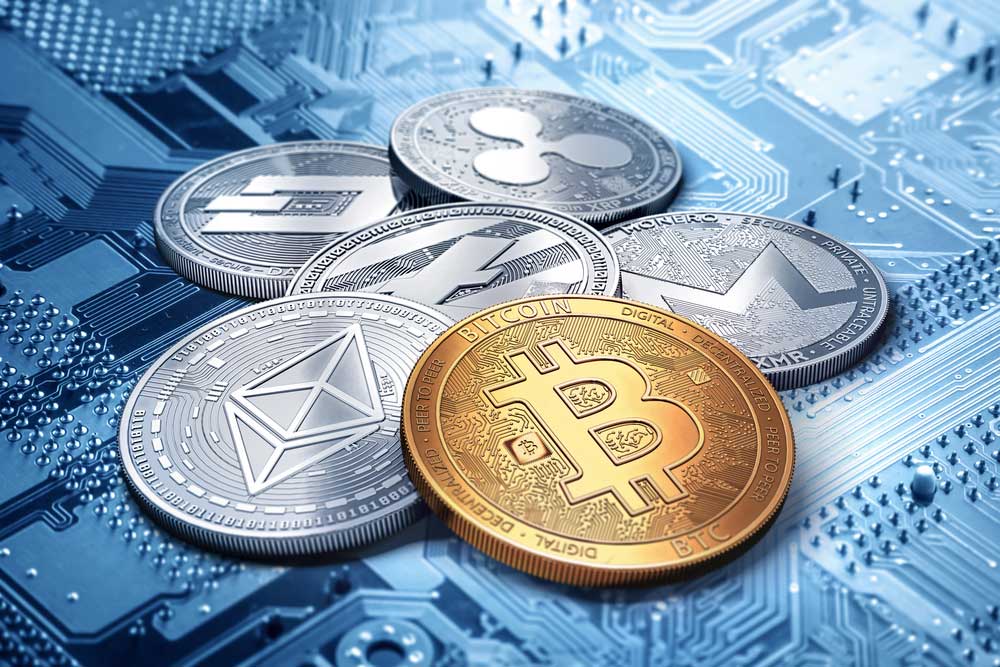 While the most popular of the cryptocurrencies is Bitcoin, in India, others like Ethereum and Ripple were also being traded on the exchanges
(Shutterstock)
---
Published 06.03.20, 11:41 AM
|
---
It was a well-timed return. Zebpay, a Singapore-based crypto exchange, left India in September 2018 after the Reserve Bank of India (RBI) effectively banned all cryptocurrency services. The company re-opened its India office in January and couldn't have chosen its timing better. The Supreme Court has just struck down the RBI's notification, saying that while the central bank had the jurisdiction to regulate, it had overreached itself by imposing what is effectively a blanket ban.
Still, the industry isn't reaching for the champagne just yet over Tuesday's judgement. Though the court has ruled in their favour, there are many hurdles still ahead before crypto-based businesses take off once again. Most crucially, the government has a draft bill which is almost ready to be turned into a law that will ban cryptocurrency trading. The bill clearly states its aim: "The draft bill seeks to prohibit mining, holding, selling, trade, issuance, disposal or use of cryptocurrency in the country."
What's more, the government's hoping to cut out private cryptocurrencies and introducing its own official "digital rupee". That could wreck the plans of numerous private players who are eager to make a comeback.
"They want to ban private cryptocurrencies. If that happens, we will be back to square one," says Naveen Surya, chairman, Fintech Convergence Council, Internet and Mobile Association of India (IAMAI).
A large number of players were anxiously watching for Tuesday's Supreme Court ruling. Before September 2018, there had been around 15 platforms which traded cryptocurrencies, and each claimed large numbers of players who were trading on it. In 2018, there were thought to be about 2 million-to-3-million players who traded between Rs 100 crore and Rs 200 crore daily. At the time, Unocoin claimed 1.1 million customers and almost $1 million worth of trading daily. Similarly, Coinsecure. Zebpay also claimed around Rs 100 crore worth of trading daily.
Says IAMAI's Surya: "There was a significant amount of activity. India must have been in the top 10-12 globally in terms of volume. People understand financial trading in this country."
The RBI wiped out this industry, not by banning it, but by issuing a notification which ordered that banks and other organisations under its jurisdiction should not have any dealings with the cryptocurrency players.
The three-judge Supreme Court bench accepted that the RBI had the power to regulate the sector, but it took a close look at the steps it had taken and whether the measures had been too strong. "While we have recognized… the power of the RBI to take pre-emptive action, we are testing in this part of the order the proportionality of such a measure," said the court.
The three judges – Justices Rohinton Fali Nariman, Aniruddha Bose and V. Ramasubramanian – also pointed out that no damage had been suffered by any of the institutions controlled by the RBI. "Till date, RBI has not come out with a stand that any of the entities regulated by it namely, the nationalized banks/scheduled commercial banks/cooperative banks/NBFCs has suffered any loss or adverse effect directly or indirectly, on account of the interface that the exchanges had with any of them."
It added: "The position as on date is that VCs (virtual currencies) are not banned, but the trading in VCs and the functioning of VC exchanges are sent to comatose by the impugned Circular by disconnecting their lifeline namely, the interface with the regular banking sector. What is worse is that this has been done (i) despite RBI not finding anything wrong about the way in which these exchanges function and (ii) despite the fact that VCs are not banned."
Says Rashmi Deshpande, partner, Khaitan and Co: "It sends a good signal. The image of India could change because of this judgement." Khaitan & Co had filed a case in the Delhi High Court for its client KaliCoin Digital, which was creating an ambitious virtual currency exchange that was ready for launch a few months before the RBI notification. Deshpande predicts that many investors who had been forced to leave India could return – but that depends on the government's future moves.
The judges also pointed out that other countries had taken a different view of cryptocurrencies. Canada, for instance, allows the use of cryptocurrencies, and its Financial Consumer Agency says "You can use digital currencies to buy goods and services on the Internet and in stores that accept digital currencies. You may also buy and sell digital currency on open exchanges, called digital currency or cryptocurrency exchanges." However, cryptocurrencies aren't legal tender in Canada.
In contrast, China has created an official digital currency and Japan appears to be moving in the same direction.
While the most popular of the cryptocurrencies is Bitcoin, In India, others like Ethereum and Ripple were also being traded on the exchanges.
Cryptocurrencies, of course, are notoriously volatile. At a peak in January 2018, Bitcoin was worth $16,665. That fell to around $5,000 a few months later and it's now around between $9,000 and $10,000. Numerous players in India had made large amounts of money at the time.
IAMAI's Surya insists that the risks of using cryptocurrencies can be minimised if proper KYC norms are followed. "The risks are if the wrong currencies are traded." He adds: "If we want to be a digital superpower, we need to have strengths in this field also." Also, he notes something which should please the government -- the industry paid around Rs 100 crore in taxes just before it was banned.