Trinbago-India: A deep bond forged by cricket
The game is in Trinbago's air; one cannot miss signages, billboards, posters and statues of the living legend, Brian Lara, on streets, stadia and squares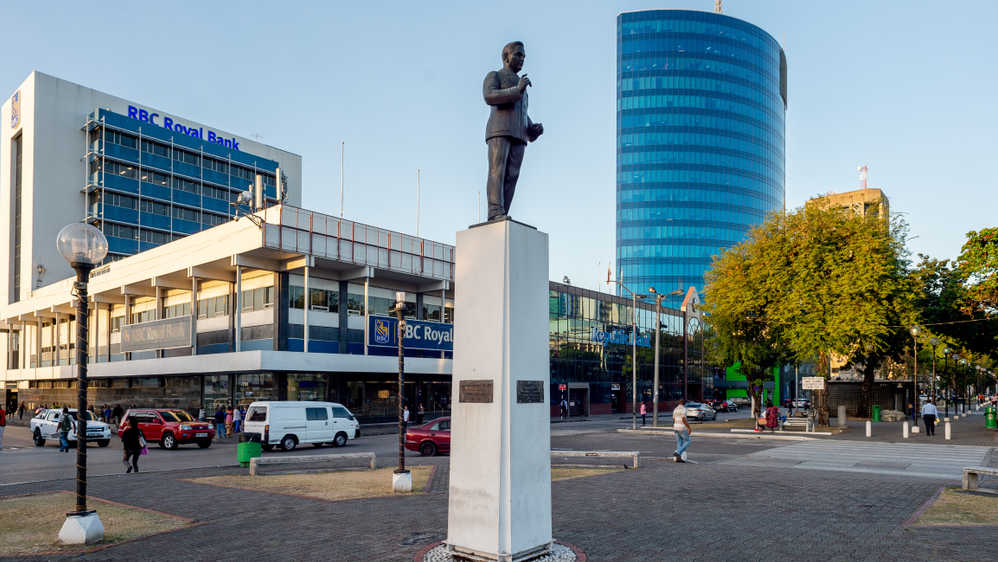 The Brian Lara Promenade, Port of Spain, Trinidad.
Shutterstock
---
Published 29.09.20, 02:20 AM
|
---
"Ms Carolyn Gupte is requesting a meeting with you." My secretary waited for my response after throwing a googly.
"Who is she?" My standard query to know some necessary information before meeting somebody.
"She is the daughter of an Indian cricketer who lived in Trinidad."
"What is her father's name?"
"Mr Subhash Gupte, that's what she said."
The name seemed familiar, although I could not place him immediately.
'He is the one who got married in Trinidad, the spinner, right?' I was trying to link the name with my brain cells.
Subhash Gupte's was one of the very first Indo-Trini love stories that I heard after reaching Port of Spain last year. That was the Caribbean Premier League season, and I was invited to the Queen's Park Oval to witness a match where a Trinidadian cricket journalist told me the story of Subhash and Carol Gupte. It was the very first tour of the Indian cricket team under the legendary Vijay Hazare that had visited the West Indies in 1953, and Subhash Gupte was the star spinner in the group, with 27 wickets in five Tests.
Like millions of Indians, I love cricket; but over the years, work pressure and working in some non-cricket-playing nations have rusted my knowledge of cricket history. Carolyn was the daughter of Subhash Gupte and Carol Goberdhan of Trinidad. Carol was from San Fernando, now a prominent business district of Trinidad. When we met, Carolyn presented me with the book, Love Without Boundaries, published in 2018, which she wrote to tell the love story of her parents to her daughter. According to the book, the pick-up line that Subhash Gupte chose to draw the attention of Carol at a reception in Queen's Oval club was, "Yours is the kind of face that I would like to see every morning at my breakfast table."
One of the very first programmes that I could steer after my arrival in Trinidad and Tobago was to send three under-16 cricketers, one boy and two girls, to our national cricket academy in Bangalore to train for a month at the expense of the Government of India. For the young cricketers, it was a life-changing experience. After their return from India, all three of them have been selected for the under-19 national teams.
Any cricketing event that I attend, I hear light-hearted comments like the West Indian team needs somebody like Mahendra Singh Dhoni or Virat Kohli or Rohit Sharma. "High Commissioner, can you loan them to us for a few months?" Remarks like this will invariably be followed by loud laughter. India's 1983 World Cup win, Kapil Dev, Sunil Gavaskar, Sourav Ganguly and Rahul Dravid are frequently mentioned in the cricket circle. The Tendulkar-Lara comparison is bound to creep in if I am talking cricket with any Trinidadian cricket enthusiast. Ambassadors of the cricket-playing countries enjoy a special status in cricket clubs in Trinidad and Tobago. 
Cricket is in Trinbago's air. One cannot miss signages, billboards, posters and statues of the living legend, Brian Lara, on streets, stadia and squares. The Brian Lara stadium proudly flashes his cricketing milestones. During this year's CPL, the Trinidad and Tobago Film Festival opened with a feature-length documentary, 501 Not Out, charting his career at its 15th edition on September 9.
The CPL ended on September 10 and the Trinbago Knight Riders won it for the fourth time. Both the finalists of this year's CPL, the TKR and St. Lucia Zouks, have India connections. TKR is owned by the Kolkata Knight Riders consortium while St. Lucia Zouks is owned by the Kings XI Punjab. Usually, the CPL matches spread across six Caribbean islands, such as Trinidad and Tobago, Saint Kitts and Nevis, Guyana, Barbados, Jamaica and Saint Lucia. However, this year, it has been restricted to Trinidad and Tobago due to the coronavirus pandemic and has been played in a bubble in only two stadia: the Queen's Park Oval and the Brian Lara stadium. International cricketers, such as Colin Munro of New Zealand, Chris Lynn of Australia, Imran Tahir of South Africa, Mohammad Nabi of Afghanistan, Sandeep Lamichhane of Nepal and Pravin Tambe of India, have played for various teams in the CPL. Many Caribbean players, including Kieron Pollard, Dwayne Bravo and Darren Bravo of Trinidad and Tobago, are valuable assets in the Indian Premier League. 
Since the 1950s, cricketers of Indian descent from Trinidad and Tobago have made an immense contribution to West Indian cricket. Some of them are Sonny Ramadhin — one of the five Wisden Cricketers of the Year in 1951 — Inshan Ali, Dinanath Ramnarine, Daren Ganga, Sherwin Ganga, Ravi Rampaul, Denesh Ramdin, Sunil Narine, Samuel Badree and Robin Singh. A few of them have also founded cricket academies to train youngsters to be professional cricketers and represent the West Indian cricket team. 
Cricket is one of the strongest bonds between India and Trinidad and Tobago and has strengthened people-to-people contacts. Many young cricketers dream of visiting India and playing in the IPL. For many players of Indian descent, a trip to India is not only an opportunity to be part of the biggest sporting event in India but also to discover and experience the strength and richness of their ancestral roots.
The author is High Commissioner of India to Trinidad & Tobago