Covid: New model for elementary education
Given the collapse of public schooling on account of the pandemic, the government must contemplate a transformation of the public school system to bridge gaps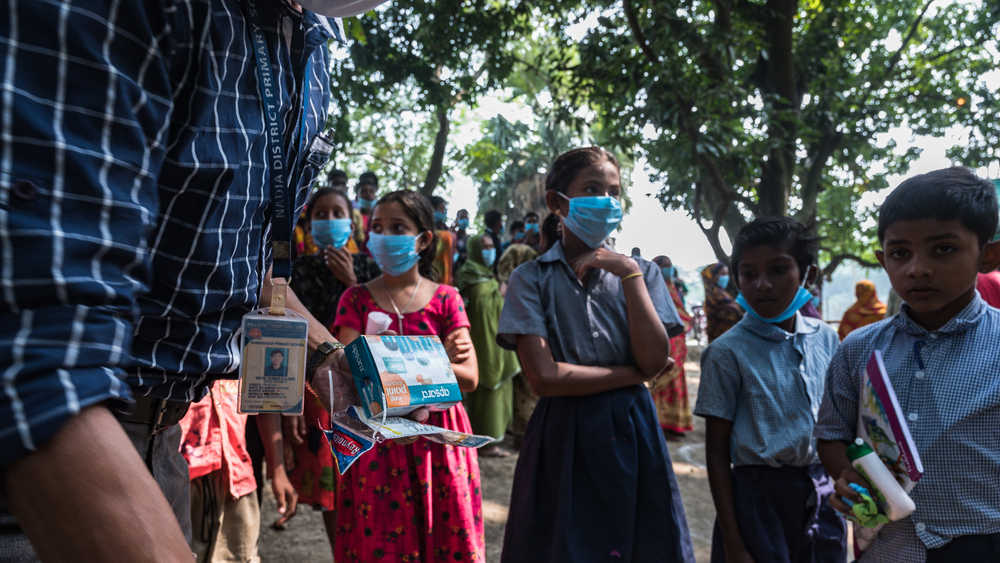 ---
---
For a second year in a row, students across India are unlikely to go to schools. While this has not affected the education of students in private schools, which swiftly transitioned to the online medium, students in government-run public schools have been denied access to education. As per Unesco, of the 320 million school students in India, only 37.6 million students have been continuing their studies through the online medium. Even after months, government schools have not been able to make the digital transition. Covid-19 has merely widened the existing educational divide between the rich and the poor.
Even before the pandemic, government school students were facing the consequences of a crumbling education system battling teachers' absenteeism, political intervention, lack of basic infrastructure, and poor quality of education. Learning outcomes have deteriorated, while additional public expenditure per pupil has not resulted in any benefit. The inability to make the digital transition is a consequence of the Indian State's inability to run schools.
Weak areas
It is an established position in developmental economics that governments should avoid engaging in policies that involve a high number of transactions and allow high discretion to state officials. Since the government oversees the day-to-day functioning of public schools, it needs to oversee an exorbitant number of transactions involving salaries, sanctioning of funds for provisions, infrastructure spending and so on. Such high-frequency transactions stretch the State's capacity and provide ample opportunities for mismanagement and corruption. When emergencies arise, schools lack the agility to transition to new modes of teaching. Operating schools also requires providing significant discretion to such functionaries as teachers, administrators, appointment authorities and other staff. Greater discretion leads to dereliction of duty and corruption.
The State is thus unable to regulate the quality of schools and its staff. Additionally, since the State is both the regulator of quality and also the provider of educational services, there is a failure of accountability. Delhi has been able to address this problem by creating accountability systems and appointing dedicated supervisory teams. Delhi, however, is an exception given the prevalence of education as a key electoral issue and political commitment for the same.
Changed ways
What is required is to make better use of existing State capacities by reducing the number of transactions and individual discretion in favour of accountability and regulatory systems. This can be done by outsourcing daily operations of public schools to private entrepreneurs and non-government organizations. Peepul, an NGO which took over the running of schools under the South Delhi Municipal Corporation, has transformed them to institutions providing fee-free, quality education. The government can then focus on creating infrastructure, sourcing quality service providers, and regulating them. This will also separate the State from service providers, enabling parents to approach State regulators if the service-providers fail in their duties. Such a strategy would also make public schools nimble enough to transition to the digital medium since the State can invite service providers that have the relevant expertise.
I am not advocating privatization of elementary education. The government would continue to be responsible for funding schools and ensuring that students do not have to pay a fee. Given the collapse of public schooling on account of Covid, the government must contemplate such a transformation of the public school system to bridge the educational divide.