Costly course
Higher education institutions are vulnerable and easily manipulated into resorting to cost recovery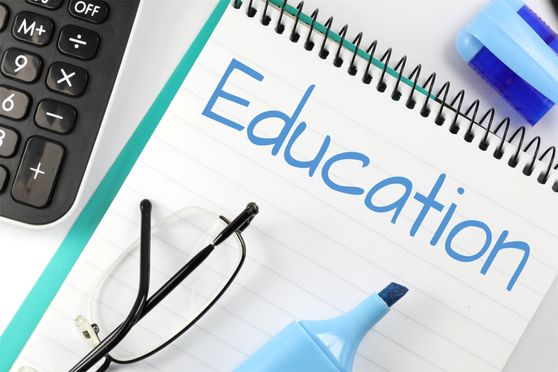 The private sector does create capacity but is not necessarily helpful in increasing enrolment.
File Photo
---
Published 16.01.23, 04:33 AM
|
---
The National Education Policy, 2020 strives to raise the gross enrolment ratio in higher education from 27.1% in 2019-20 to 50% by 2035. This would amount to doubling the higher education enrolment within the next 15 years. This would require the enrolment to grow by 4.7% annually. During 2014-15 to 2019-20, the growth rate was no more than 1.99% a year. The required growth in enrolment could come from enhancing the intake capacity of existing institutions or by establishing new ones. The NEP hopes to achieve these twin objectives mainly through an increased participation of the private sector in higher education.
The private sector does create capacity but is not necessarily helpful in increasing enrolment. The engineering and management institutions are glaring examples — half of their sanctioned intakes remains unfilled, while the Indian Institutes of Technology and Management have a very high seat-to-application ratio for these very programmes. Students are clearly attracted if institutions can offer quality higher education at affordable prices.
In India, undergraduate programmes account for fourfifths of the total enrolment and within this a third of the students are enrolled in humanities, social sciences, arts and languages. Science, commerce and engineering/ technology account for 16, 14.9 and 12.6%, respectively. Agriculture, law, medicine, paramedical, nursing, physiotherapy and other programmes account for a minuscule fraction of the total enrolment. These in no way reflect the demand and preferences of students. Nor are they in sync with the current needs of the industry. The economy and society need graduates with professional and technical knowhow and skills, and students want to pursue such programmes. They are unable to do so for capacity constraints of institutions which could provide quality higher education at a reasonable cost.
India suffers from a shortage of doctors, but not due to a lack of interest. In 2021, about 16 lakh students appeared for the National Eligibility cum Entrance Test, out of which about eight lakh were eligible to pursue a medical degree. But the capacity of government and private medical colleges is just one lakh. Fees for a bachelor's degree in the IITs is said to have seen a three-fold rise over the past six years. A BTech degree from these institutions now costs 8-10 lakh for the general and other backward caste categories. Scheduled castes, scheduled tribes and persons with disabilities and those belonging to the general and OBC category with a family income of one lakh rupees or less are eligible for a full tuition waiver. It still costs them Rs 2 to 3 lakh. An MBBS degree in some government colleges may be available, for the most meritorious, for a nominal fee. The rest may have to shell anywhere between Rs 20 to 24 lakh a year.
Tuition fee is often determined by demand and supply. Some institutions charge exorbitant fees as a strategy for brand building, in business and management institutions, for instance. An MBA from some of the newly established ones may cost about Rs 11 lakh, but the old and established ones charge Rs 23 - 25 lakh. They target consumers who prefer higher-priced goods over low-priced ones, even though the two are quite similar. The private sector abhors and resists pricing regulation. The public sector, on the other hand, used to despise raising their fees, for they held the belief that higher education is at least a public responsibility. Most have, however, succumbed to circumstances.  Public-funded Central and state universities held the fort most stubbornly.  Deprived of funds, they face an existential threat and have no option but to raise their fees.
Higher education institutions are vulnerable and easily manipulated into resorting to cost recovery. The rising cost of higher education does not augur well either for students or for the nation. It would affect equity and inclusion.