Spare a thought for those in detention camps
A humane approach, as elicited by Supreme Court, would demand that 'declared foreigners' be not exposed to the contagion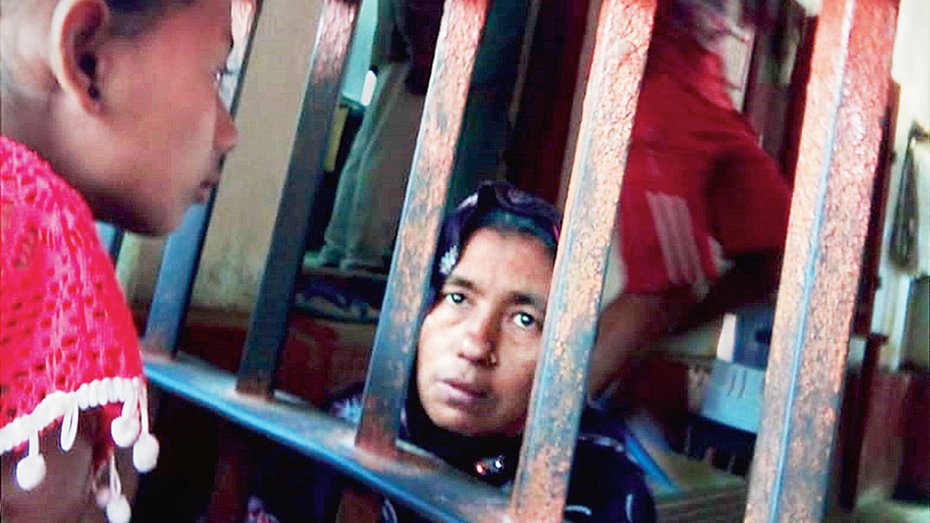 Detention camp inside Silchar jail.
Sourced by The Telegraph
---
Published 01.04.20, 07:04 PM
|
---
India, especially New India, loves to lock up people. The exercise of updating the National Register of Citizens in Assam — meant to be carried out all over the country, according to the Union home minister — resulted in the incarceration in detention camps of those excluded from the register as 'declared foreigners'. The detention camps are housed within prisons, while a new one is being built in Goalpara. These are dark spaces in India's everyday life, inhabited by people who are remembered only by their families. Of those already detained, 29 died before the attack of Covid-19; most of their bodies, ironically, had to be handed over to their kin in India because no connections could be traced beyond the country's borders. A rights group, the Justice and Liberty Initiative, has petitioned the Supreme Court to order bail for 'declared foreigners'. A humane approach — peculiarly missing among India's powerful — would demand that they be protected in their homes, not exposed to contagion in unhygienic, closed spaces and, should they fall ill, it should not be in prison.
In the appeal, the JLI referred to a truly humane order of the Supreme Court. The court has asked states and Union territories to consider releasing prisoners on parole and those awaiting trial for offences entailing a maximum sentence of seven years in order to reduce crowding in prisons in case of infection. The court's move — some states are in the process of complying — underlines a persistent misuse of the law. Lower courts and investigative agencies routinely violate the individual's right to bail; the huge number of undertrial prisoners is evidence of India's general indifference to the legal and constitutional rights of the poor and vulnerable. The forced release of prisoners — that may cause other problems — seems to be a hard lesson in lawfulness and ethics being taught by a virus should anyone wish to learn it for the future. Humaneness, however, is a difficult lesson for Indians. Another rights group is asking the authorities that the detention camp being built in Goalpara to house 'declared foreigners' be used now as a hospital for quarantining and isolating Covid-19 sufferers. It would save money, energy and space if the building could be used for healing, not punishment. Beyond all this lie the psychiatric hospitals, where patients are reportedly often left naked, chained and starving in normal times. Are they being protected from the virus?