Chickens come to roost
Poultry business dithering, seed supply may hit kharif season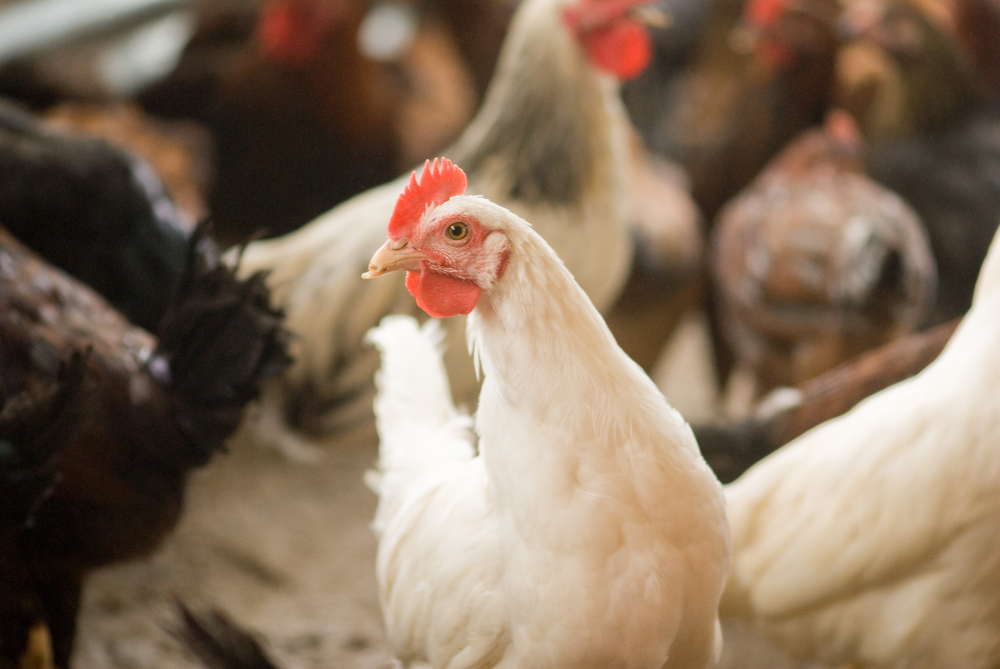 A poultry farm in Beed, Maharashtra.
Shutterstock
---
Published 16.03.20, 06:41 PM
|
---
A week is a long period in the time of pandemics. Around Holi, India was besotted with other issues, including New Delhi's insinuated communal riots and the Madhya Pradesh political crisis.

Late last week, finally, Covid-19 drew full attention of the authorities as it rightfully deserves. While these are still early days in India and the number of Covid-19-infected people is a miniscule percentage of our population for what is already a global health pandemic, there are signs that, among other things, Indian farmers and the food industry will take a severe hit if the Centre does not plan mitigatory measures today.
The cascading economic impact would be equally catastrophic.
The year 2020 could well go into tackling not only the impending public health crisis, but also the challenges that stare at the food and farm sector.
Poultry business is dithering. Chicken prices have fallen around 60 per cent on an average in many parts of the country, according to news reports. There's no correlation between chicken and Covid-19, but panic and perception following social media rumours linking chicken consumption to the viral epidemic can be debilitating.
A poultry farmer in Nanded, Madhavrao Jadhav, says his business collapsed irreparably in a span of 10 days.
Farmers in many parts are distress-selling chickens, even culling or dumping the chicks since feeding them is a loss. They are seeking government assistance as fears of the novel coronavirus are more widespread than, say, the 2006 bird flu, which was mostly restricted to north India.
Tonnes of fresh sugar stocks are lying at the ports waiting for import clearances from countries because of the pandemic. Raw sugar prices are falling globally, worrying farmers and the industry.
Restaurants and food courts across big cities and towns are witnessing a drop in footfall, as indicated by the National Restaurant Association of India.
Inland and sea fish exports have come to a halt. Kerala, coastal Andhra and Konkan are going to be badly hit.
The Centre's crop insurance scheme factors in climate shocks, but not such an exigency. This will need a generous consideration. In the past, epidemics like Ebola or swine flu had had negative impacts on food and nutrition security — particularly for the vulnerable populations including children and women. The political parties, mainly in the Opposition, had the opportunity to flag these issues in the budget session of Parliament, but they failed.
According to the United Nations' Food and Agriculture Organization, more than 820 million people across the globe are already suffering from hunger; nearly 150 million children are stunted because of lack of proper nutrition.
Covid-19 comes at a time when the Indian economy, particularly the farm sector, is in the midst of a long distress. A beleaguered peasantry will most surely need a timely financial impetus this year. Thus far, the Narendra Modi regime has refused to take onus for a rural recovery, forcing the states to shoulder that financial burden on their own.
The kharif is just months away, and transport and supply of seeds, fertilizers and other inputs are likely to be impacted going by past experience.
Just as prevention is the buzzword for dealing with the health epidemic, planning is the key to avert what will surely be an economic doom for our food growers. But, planning is an anathema to the Modi regime. Covid-19 would ring through 2020 and beyond, and its aftereffects will certainly be felt by those who put food on our tables.