Christmas in New York City is a spectacular show
The holiday season lights up the Big Apple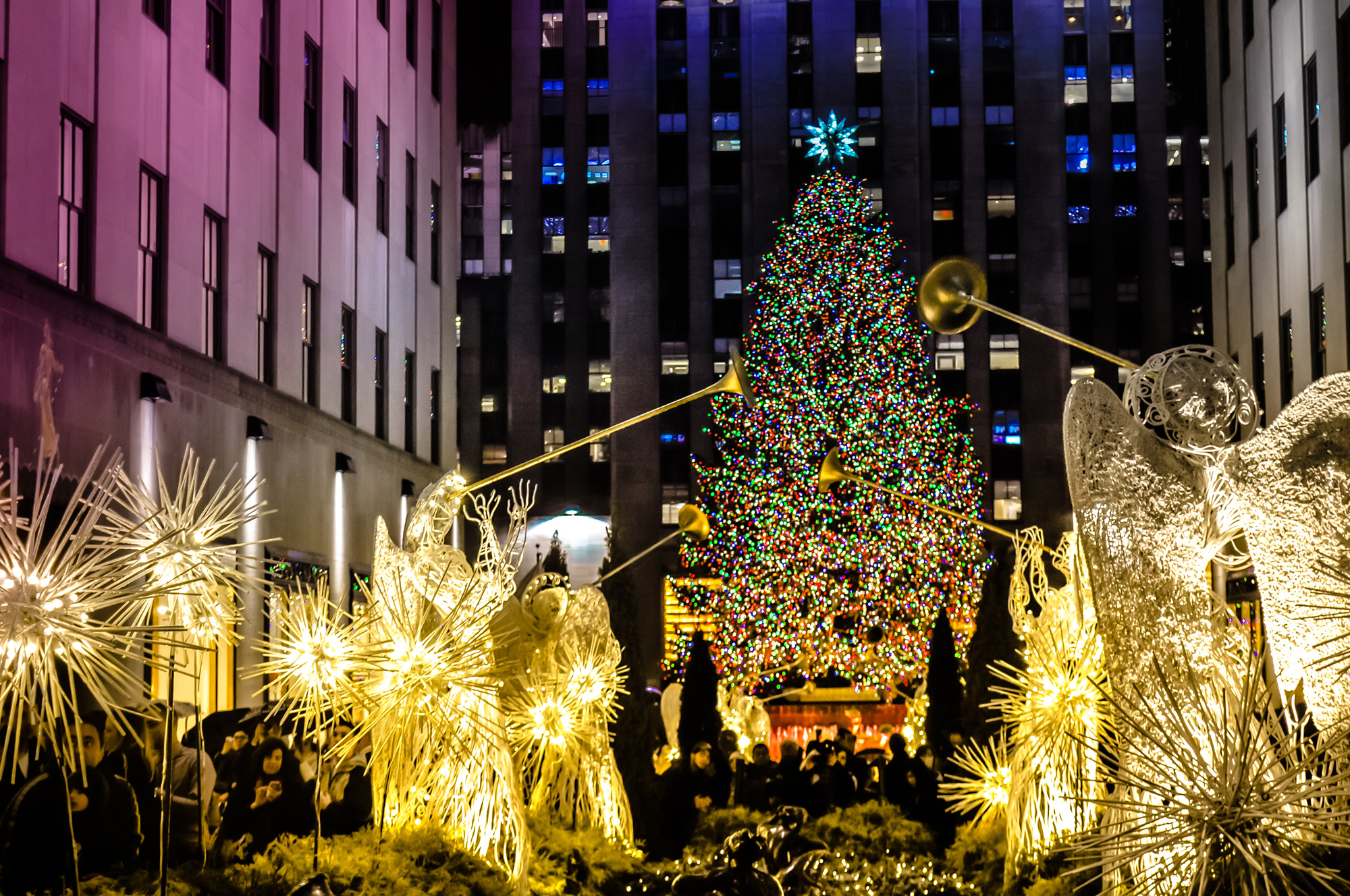 Decked up in lights and with trees in every corner, New York offers pop-up holiday markets, concerts and the famous Radio City Christmas Spectacular Show.
Shutterstock
---
Published 22.12.18, 04:31 AM
|
---
Christmas in New York is truly the most wonderful time of the year. Decked up in lights and with trees in every corner, the city offers pop-up holiday markets, concerts and the famous Radio City Christmas Spectacular Show. The last is a holiday classic involving the leggy, sparkling Rockettes with their signature leg kick. As the years have progressed, the spectacle has become more lavish, with music and technology being incorporated into the show. It brings in more than a million people every year.

To kick off the season, the 20th Annual New York Botanical Garden's Winter Wonderland Ball took place in the Bronx gardens, attended by celebrities and guests in gowns and tuxedos. Proceeds from the Winter Wonderland Ball support the New York Botanical Garden's world-renowned Children's Education Program.
For the twentieth year now, the Central Park Conservancy has been draping the Charles A Dana Center with holiday lights to ring in the season. Families can listen in or open a songbook to join in with the Mistletones for some holiday carols. Ice carvers will be carving a nutcracker and a polar bear on site while guests can gather around and watch, enjoying some coffee and cocoa.
The Bryant Park winter village marks the commencement of the holiday season with the 17,000-square-foot ice-skating rink and more than 170 vendors for food and shopping open for business. When the market opens up, Christmas has truly arrived in New York City. Dark touch
A white Christmas is being paired with a rather dark holiday trend: the black Christmas tree. While red and green are still popular colours for Christmas trees, people are leaning towards more of a Gothic style this time. According to the home shopping site, Wayfair, there have been over 2,000 searches for black artificial Christmas trees on the portal, compared to 1,200 for the same time period last year. The website now has more than 80 styles of black trees available, including pre-lit varieties. You would decorate a black tree just like a green one, but a black canvas allows the Christmas decorations to stand out more.
The rage is evident on social media as well. Pinterest has several photos featuring black trees with ornaments, and one black Christmas tree pin alone has been saved 12,000 times. There are more than 10,000 posts on Instagram with the hashtag, #blackchristmastree.
The website, Treetopia, also reports that black is one of the site's top-selling colours. It is currently the second most popular colour for artificial trees in five states — Arizona, Wisconsin, Michigan, Indiana and Delaware — as well as the District of Columbia. The websites of Walmart and Amazon are also taking advantage of the trend to bring people the Christmas tree colour they desire this season.
Celebrate everywhere
New York is not the only place where holiday cheer is evident. Millions make their way over to a small town in Central Michigan for Bronner's Christmas Wonderland, also known as the world's largest Christmas store. Bronner's features thousands of ornaments, hundreds of varieties of lights and Christmas trees and figurines depicting both festive and religious scenes.
Chicago, on the other hand, seems to be getting daring during Christmas. The windy city has created a nativity scene for Christmas, a menorah for Hanukkah and, alongside these displays, an arm holding an apple with a snake coiled around it. According to the online media site, American Thinker, "This snake sculpture is a gift from the Chicago branch of The Satanic Temple. Called 'Snaketivity,' the work also has a sign that reads, 'Knowledge Is The Greatest Gift.'" Pennsylvania's Bethlehem, also known as the 'Christmas City', celebrates with over 50 events, crowded pop-up markets and exhibits. One of its most exciting features is its Christkindlmarkt, which features more than 100 vendors, as well as the annual 'Trees of Historic Bethlehem' showcase. Across town in the Southside Arts District, live concerts, comedy sets and screenings of classic Christmas films take place.
Finally, what better place to celebrate Christmas than the North Pole? The Christmas town near Fairbanks, Alaska features a Christmas shop. Children's letters from Santa Claus are sent out from this location.
Shopping frenzy
According to the National Retail Federation, shoppers are projected to spend as much as $720 billion this holiday season. Retail giants such as Target and Kohl's are pushing 'cozy'-themed goods. That includes pyjamas for the whole family, weighted or fuzzy blankets and everything woollen and warm, from socks to sweatshirts. Kohl's is also going to display the snug looks near store entrances and in nearly a dozen gifting areas. Doug Howe, the company's chief merchandising officer, told reporters that "cozy knits" was one of the most searched for terms on its website last year. Toys will also play a big part for shoppers. With the closing of Toys"R"Us, retailers are fighting for their share of the $1.3 billion in sales that the company used to get. Amazon and eBay are printing their own toy catalogues. Amazon is shipping its toy book to shoppers' mailboxes while eBay placed a six-page version inside People magazine's "Sexiest Man Alive" issue. Both companies are trying to reach the former shoppers of Toys"R"Us, which used to send out holiday toy catalogues each year.
Footnote

The holidays may have an impact on your dating life as well. 'Scrooging', named thus by the dating site, eharmony, is the act of dumping someone right before the holidays to avoid buying them a gift. The holidays involve many expenses as it is; another present is just an added burden. Unofficial research shows that more people break up with their partners on December 11 than on any other day of the year. Findings also show that men are more likely to Scrooge a partner than women.