What's Christmas without a classic Nutcracker?
Our London culture vulture watches a production of the staple Christmas fairy tale ballet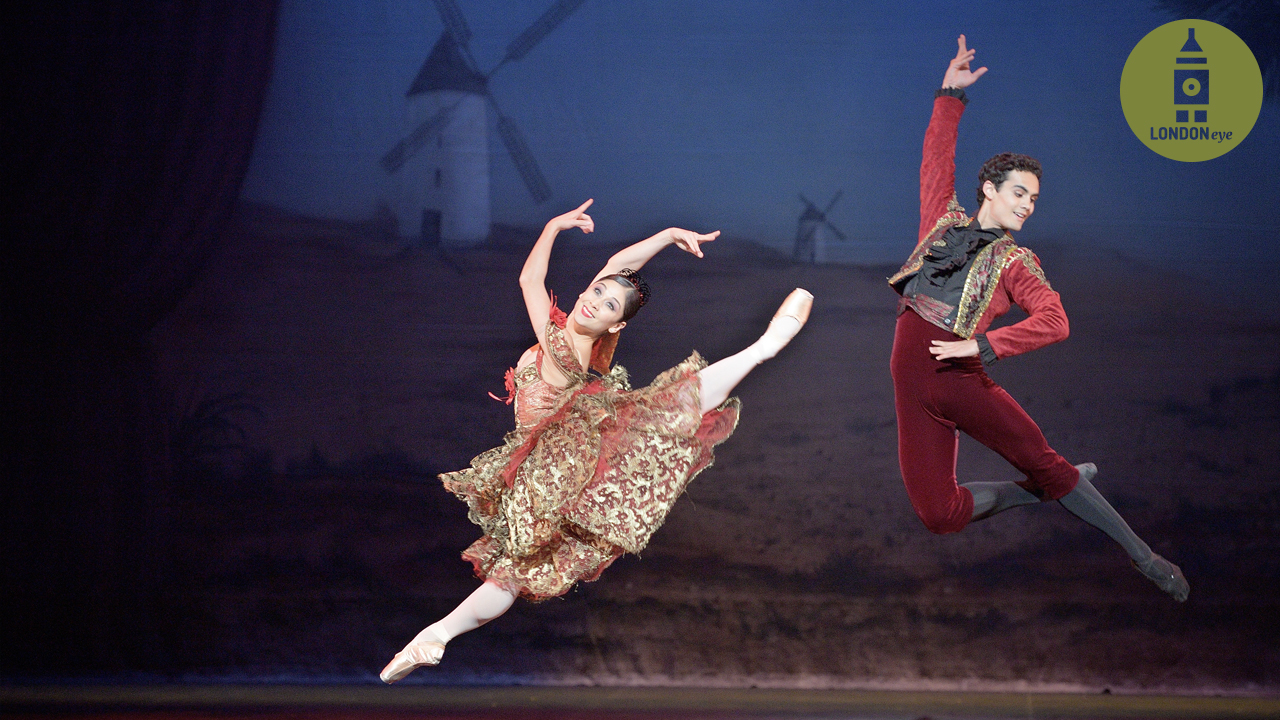 The English National Ballet's adaptation of Nutcracker features 100 dancers and musicians
Image: Laurent Liotardo
---
Published 17.12.18, 01:40 PM
|
---
Christmas in London this year may be more windy than white, but there's much going on to add to the festive cheer. Nutcracker is a firm (favourite) fixture on the December calendar with as many as three or four stellar productions every year. The English National Ballet's latest incarnation of the Nutcracker, set to Tchaikovsky's popular score played live, features 100 dancers and musicians who bring alive an enchanted and magical world.
If you plan to catch a show on your London trip, Nutcracker is a wonderful choice – for the production is splendid. Think shimmering snowflakes, clever magic tricks, ice-skating dancers on a magical frosty London night and even a hot air balloon that whisks away our dreamy couple.
Namrata Bhawnani is the London-based co-founder of the green travel and living website `Ecophiles`.
So it doesn't matter if you're not a ballet expert or have never seen a performance before, Nutcracker is an exquisite visual treat and a sumptuous Christmas production to bring in the festive cheer. For it's simply pure magic.
Soloist Rina Kanehara exquisitely glides across the stage, twirls and draws us into her enchanted world, while Fernando Carratala Coloma, as the Nutcracker, is effortless. Together, the cast magically transports us to a winter wonderland with masterful skill in a haze of glitter, silk and gauze.
The shimmering costumes are spectacular and put together in painstaking detail. Over 3,000 metres of fabric was used for the costumes and the value of the Swarovski elements alone costs approximately £10,000. The fabrics are from all over the world, including German faux fur and lycra and even brocade from India.
The entire production is lavish to its last detail. But what makes Nutracker such a favourite that it inspires the investment of thousands and thousands of man hours? It has been at the heart of the English National Ballet's repertoire since 1950, and this current Wayne Eagling's Nutcracker is the company's tenth production. Over time, the setting has changed from 19th century Germany and Tchaikovsky's Russia to 1990s nouveau riche Britain. There has always been scope for fresh interpretation –ranging from caricature to the contemporary and the unconventional.
History
Alexandre Dumas, the French writer known for The Count of Monte Cristo and The Three Musketeers, adapted a story by E.T.A. Hoffmann titled The Nutcracker and the Mouse King for the original Nutcracker ballet. The fairy tale was set to music by Russian composer Peter Tchaikovsky and originally choreographed by mastermind Marius Petipa. Ivan Vsevolozhsky, of Moscow's Imperial Theatres, commissioned it in 1891 and it premiered a week before Christmas in 1892. The first show was a failure.
It took another 100 years for Nutcracker to achieve success and popularity as a Christmas performance. It was performed in England in 1934 and the US in the 1940s and has since become a staple for Christmas. The story centres on a girl who receives a nutcracker doll, a decorative figurine, for Christmas and finds herself in a fantasy world.
The story is rather simple - on a sparkling Christmas Eve in Edwardian London, Clara and her enchanted Nutcracker doll discover a magical world, where she battles with the dreaded Mouse King and meets a handsome stranger. Good wins over evil, and all that. Best to think of the plot as a prop that allows for creating vivid worlds for the characters to float through.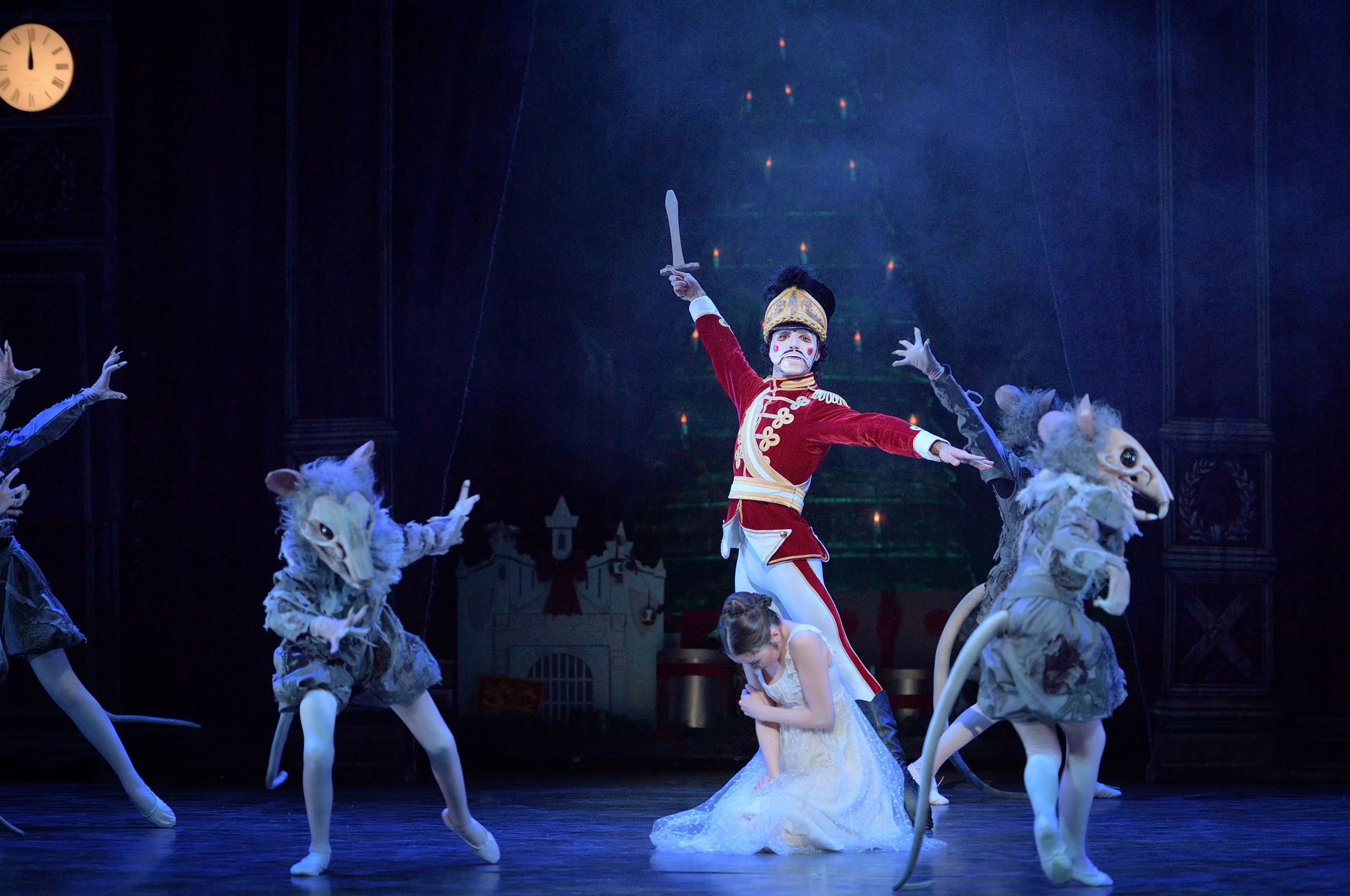 Tchaikovsky's score wasn't always as popular. His first ballet Swan Lakewas not initially successful at its Moscow premiere in 1877. The unfortunate reception made him turn his back on ballet for a full 13 years until Nutcracker in 1892. Some critics thought he was unaccountably demeaning himself by composing insignificant ballet music, while others branded his music as 'undanceable'.
Well, someone forgot to tell that to the rest of the world - for the audience embraced the Nutcracker to make it one of the best-loved ballets ever created.