When they met their mothers
CHINA DIARY | 'Hi, Mom' is film about a daughter so overwrought by her mother's sudden death that she travels back in time to when her mother was young,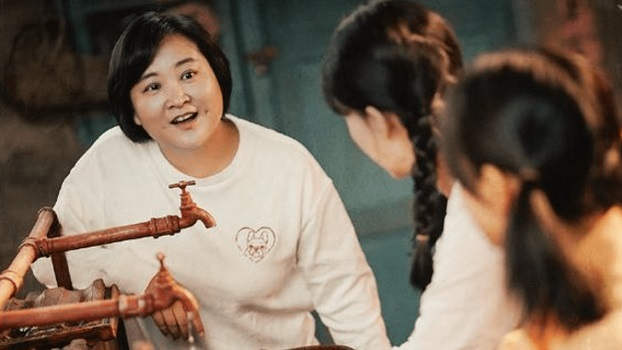 ---
---
How many of us ever imagine our mothers as young girls? Are they forever just mothers to us? The Chinese are asking themselves these questions thanks to a new movie that's become the biggest hit of the Chinese New Year holiday. This time, many people heeded the government's advice and stayed home to avoid spreading Covid-19 once again, instead of travelling back to their home towns to celebrate New Year with their families. Movie theatres made a killing — not only did viewers increase, tickets, too, were priced high because theatres were allowed to operate at only 75 per cent of their capacity and had to have Covid-19 preventive measures in place.
Hi, Mom, which released on February 12, New Year's Day, is about a daughter so overwrought by her mother's sudden death that she travels back in time to when her mother was young, determined to give her a better life. The comedy, which left most female viewers in tears, is semi-autobiographical: the director, a well-known comedienne, lost her mother in an accident when she was just 19. By the time she reached home from college, her mother was in the crematorium. Now 39, the daughter plays the mother in the film. This is her directorial debut, and has made her the most successful woman director in China and the third most successful in the world.
The film has been praised for its realistic depiction of life in the ancient military town of Xiangyang in the 80s. That was four years after Mao's death, when China was just opening up its economy. But what's made it a hit is the portrayal of the mother-daughter bond. The director has said she had wanted to show the happy times she spent with her mother, and hoped that the film would make viewers call up their mothers as soon as they finished watching it.
The film has done more than that: it's led to an outpouring of love for mothers. People have been posting pictures on the internet of their mothers when the latter were young. Seeing these pictures has led to a shocked acknowledgement of how much young women today rely on artificial aids to look good in photographs. More interesting, however, is the online survey that's being conducted: what would you have told your mother if you could have met her before she got married? Many have answered: "[D]on't marry Dad."
Mao's revolution in 1949 was supposed to have liberated women from feudal bondage and brought about equality between the sexes; "Women hold up half the sky", was his famous saying. But when young women in today's China say they would have advised their mothers to be "independent and confident, don't listen to everything Dad says, and don't become a housewife" or, to "live for yourself" and not give up on their dreams just to get married, you wonder to what extent the generation that grew up under Mao achieved equality.
Obviously, today's young women consider themselves more independent than their mothers. Yet, even today, when an entire generation has grown to middle age after Mao's death, girls start worrying about being labelled "left-behind" if they don't marry by 30. But few of them give up their dreams for marriage.
Funnily enough, the section to which the film is dedicated, that is mothers, is not quite so taken in by it. Some mothers say the depiction of life in the 80s is too romanticized; others haven't appreciated the modern humour that characterizes the film.