Changing stripes
After four years of enduring US President Donald Trump, suddenly a lot of US-based organisations and institutions have grown a conscience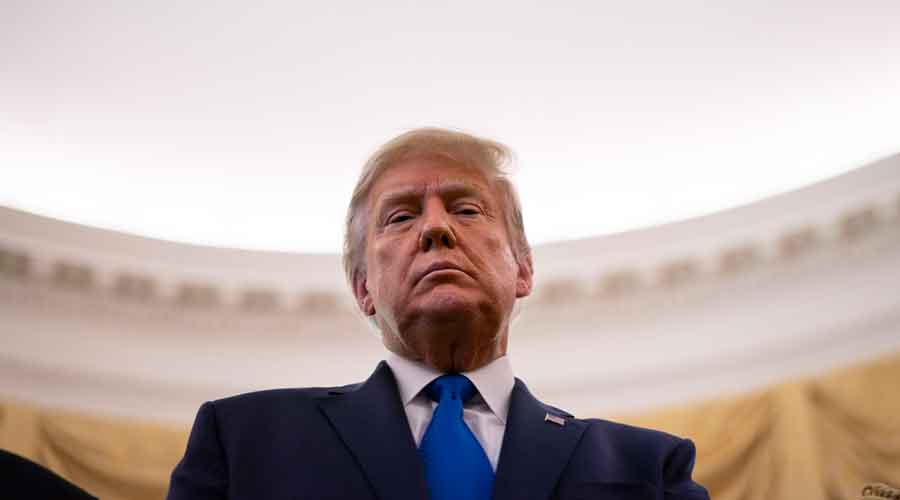 ---
---
There is a saying in these parts that when the elephant falls into the pit even the toad will kick it. After four years of enduring US President Donald Trump, suddenly a lot of US-based organisations and institutions have grown a conscience. Perhaps that's how long it takes to have a judgement in full bloom. In other places, green shoots take longer. A farmers' intervention? Who can say?
Sounds like a plan
Facebook has banned Trump through Joe Biden's inauguration. So has Instagram. In other headlines — Facebook bans stop the steal phrase, Facebook is blocking events near White House through Inauguration Day, Facebook is tracking a rise in violent rhetoric tied to the US presidential inauguration. Twitter has frozen Trump's account permanently. Canada-based tech company Shopify shut down Trump's online merch stores and payment companies Stripe, PayPal and Square have reportedly said they have stopped providing services to individuals and organizations connected to the Washington riot of January 6. Amazon Web Services, Google and Apple Play Stores kicked Parler out — its users had cheered the storming of the Capitol. Deutsche Bank has announced that it is cutting off ties with Trump. He owes it $300 million. And Signature Bank, which is closing two of his personal accounts, issued a statement saying it would not do business in future with any members of Congress who voted to disregard the Electoral College. New York City, the law firm Seyfarth Shaw and real-estate firm Cushman & Wakefield have said they won't do business with Trump.
Ouch!
True, much of it has to do with brand image and business, layers of entwined interests, the obvious comfort of having a legitimate, distinctly different leadership. True, there is a lot of glaring hypocrisy. Check Facebook's stance in India, Myanmar, Philippines, Thailand; think Islamophobic content, think Holocaust denials and Facebook's delayed reactions, think of its role in the 2017 US elections. Think of all the hate-spreading India-news-related accounts Twitter has never taken note of and then try to recall sane voices that were muted. Angela Merkel called out Twitter on its sanctimonious ban of Trump. "Problematic" is the word she used. But this collective flutter to protect American democracy is not nothing. The US is sure to heal hereafter. In the meantime, remember --- when it really hurts, where it really hurts, judgements will flower. And pachyderms gone rogue will eventually drive themselves into pits. Keep working on the high-kick.