Celebrating women and Marvel superheroes
AMERICAN DIARIES: Brooklyn, not Manhattan, is the noisiest borough in New York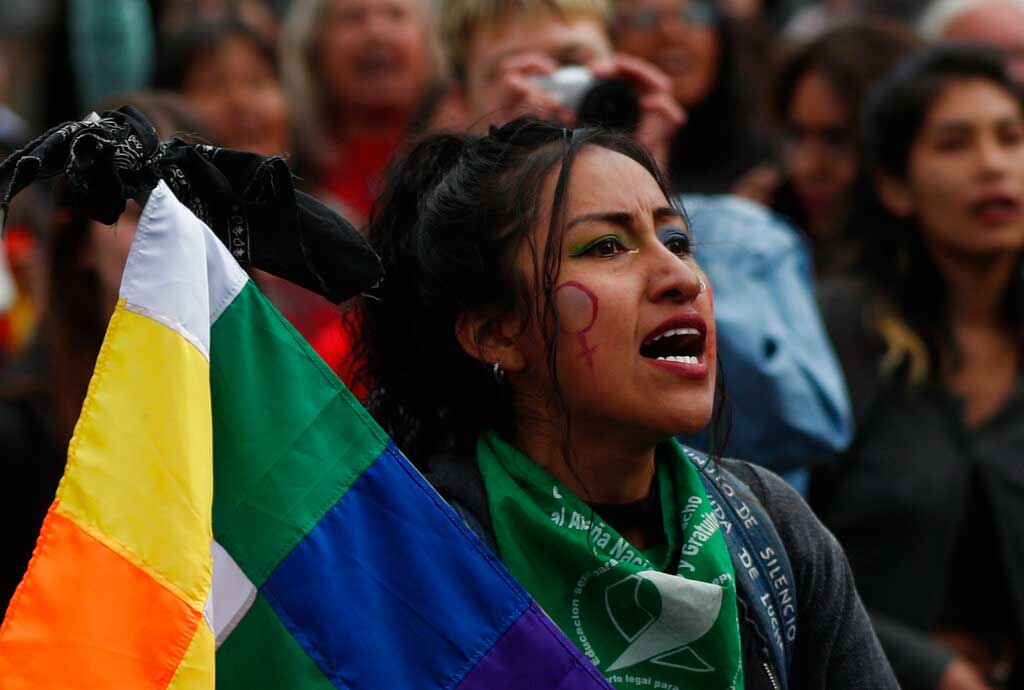 A woman shouts slogans during the International Women's Day march in La Paz, Bolivia.
(AP photo)
---
Published 13.03.20, 08:06 PM
|
---
International Women's Day was on March 8, and this month is Women's History Month, which is observed in the United States of America, the United Kingdom and Australia in March, and in October in Canada. While Women's Day has been observed in some manner since 1911, it was officially commemorated by the United Nations in 1975 and recognized two years later. In the 1980s, the then president, Jimmy Carter, also recognized Women's History Week, and Bill Clinton recognized Women's History Month in 1995.
Schools, governments and organizations use this time to celebrate women from history who have overcome great obstacles to accomplish great feats in the fields of science, arts, music, literature and more. The National Museum of African Art in Washington is showcasing 27 African women artists whose works relate to community, politics, identity and race. The Provincetown Art Association and Museum in Massachusetts displays the artwork of Jo Hay, who creates portraits of women leaders. The museum features Elizabeth Warren, Ruth Bader Ginsburg, Greta Thunberg and Alexandria Ocasio-Cortez.
The personal finance website, WalletHub, researched the ways in which different metrics can affect the overall experience of women in various states. It took into account factors like median income, unemployment rates, insurance rates, life expectancy, political representation, education rates and the number of women-owned businesses. After studying all 50 states in the US, it found Massachusetts to be the most women-friendly state, followed by Minnesota, Iowa, Maine and Colorado. The bottom five were Oklahoma, Alabama, Arkansas, Mississippi and Louisiana.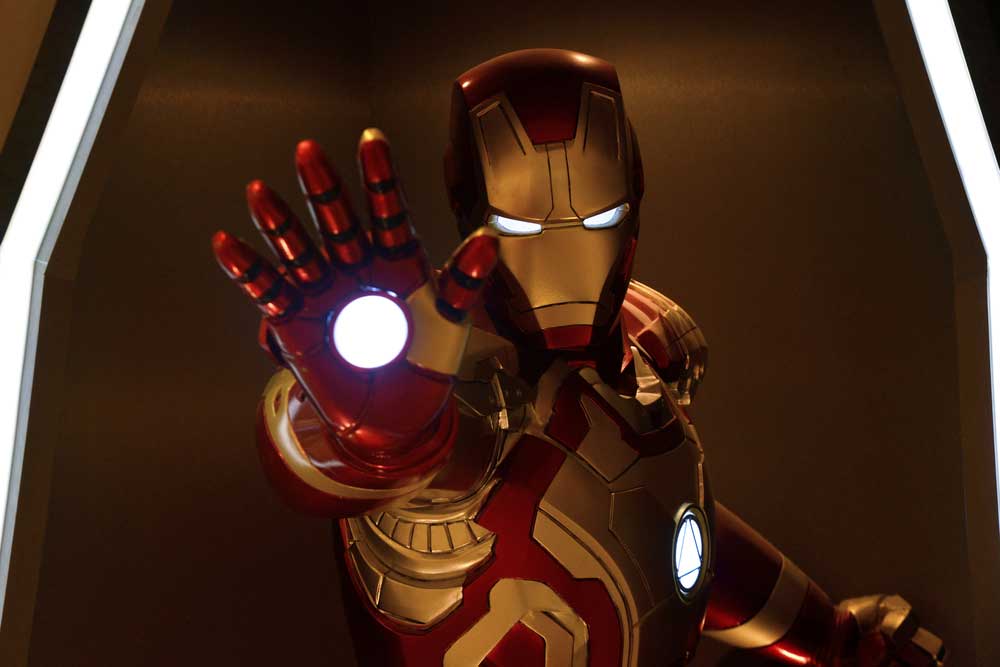 Heroes at hand
We have seen our favourite Marvel superheroes in comic books, on television and on the big screen. Now, creators are featuring the characters at the Museum of Science and Industry as part of a travelling exhibition that examines the history of Marvel through displays of costumes, props and original art. Marvel: Universe of Super Heroes will open at the Hyde Park museum in Chicago on October 8, and will have more than 300 pieces of memorabilia sourced from Marvel movies and comic book artists.
Visitors will view statues of popular characters like Spider-Man, The Thing and Black Panther as well as costumes created for the cinematic versions of Captain America, Doctor Strange and Thor. Comic book fans will find tributes to important Marvel creators like Stan Lee, Jack Kirby and Steve Ditko throughout the exhibition, as well as original artwork sourced from issues released over the past 80 years (including a copy of the debut Marvel comic, released in 1939).
The look of the exhibition is inspired from the Marvel Cinematic Universe, with a mirrored room inspired by the visuals of Doctor Strange and a recreation of Tony Stark's lab as it appeared in the Iron Man films, stocked with multiple versions of Iron Man's armour. There is also an interactive augmented reality experience that allows visitors to control a virtual Iron Man suit and test its capabilities. Reviewing the show at its debut in Seattle in 2018, the online journal, Ars Technica, said that it offers "two things at the same time: a shameless advertisement for Marvel Studios' film and TV output; and a must-see dive into some of the rarest, decades-old Marvel material imaginable."
Growing caution
March 17 is St Patrick's Day, traditionally a day of parades, beer and all things green. However, many states are cancelling the street parades on account of the imminent threat of the coronavirus. Chicago dyes the city's river green every year on this day. But the mayor, JB Pritzker, is considering pulling the plug on celebrations. "My own view... is I want to keep people safe, and I think we've got to follow the guidance that medical experts give us," he said at a news conference. "The [CDC] is talking about avoiding mass gatherings. They aren't giving a number to what is a 'mass gathering,' and I think that's not helpful..."
In Philadelphia, the St Patrick's Day parade was scheduled for tomorrow. It typically includes about 20,000 participants and can draw up to 1,00,000 spectators. First organized in 1771, the parade is the second oldest St Patrick's Day celebration in the country. This year marks its 250th anniversary. However, they recently announced that they will move forward with cancellation. Ironically, their website lists two rules: "Rule 1: THE PARADE IS ON EVERY YEAR, LIQUID SUNSHINE OR SHINE ! IT DOES NOT GET CANCELLED. Rule 2: If we have confused you, see Rule 1." Pittsburgh, too, has decided not to proceed with the celebrations and parade. St Patrick's Day would have been equivalent to almost one full month of business for Irish pubs in the city.

Unique questions
There is a new kind of way to tour an art museum. The 'Unhung Heroes of the Metropolitan' tour, led by Professor Andrew Lear, kicks off today. It is a two-hour exploration of the male genital organ depicted in the museum's paintings and sculptures. As the name indicates, it's not about the well endowed, but why so many penises in classical art — from the Ancient Greeks through the Renaissance and beyond — are of much smaller size than real life. Lear will guide curious visitors to pieces of art like Rodin's Age of Bronze and a Golden Age Dutch painting, Ter Borsch, Woman Playing the Theobro-Lute and a Cavalier. Lear will attempt to answer questions about why the privates depicted are often smaller-than-life and why some artworks just do not have them at all. If Manhattan is too loud for you, you are in for a surprise. Brooklyn is the noisiest borough in New York with 311 noise complaints in the entire city. A study by propertyclub.nyc looked at the number of noise complaints filed from January 2019 through February 2020. Brooklyn had 73,744, which is significantly higher than any other borough. Unsurprisingly, Staten Island was the quietest with just 8,040. 'Loud music/party' was the most popular reason for these complaints in Brooklyn.