Can no one define development besides the government?
The government's harping on vague terms such as anti-national and anti-development allows its actions to be seen as intimidating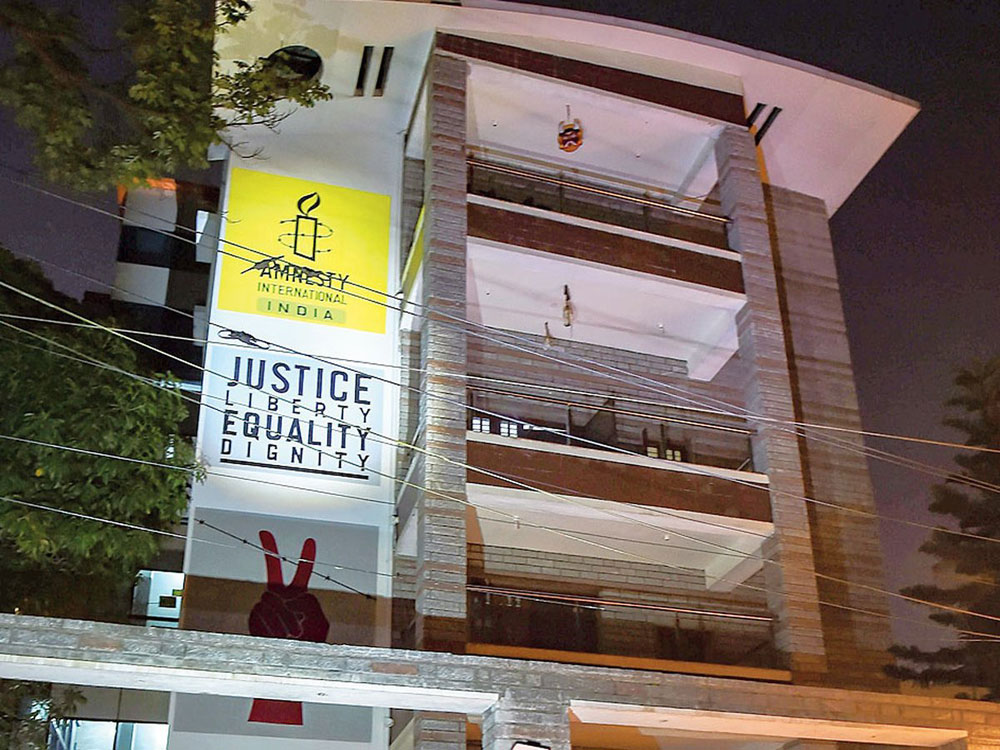 Enforcement Directorate officials raided Amnesty International India's office in Bangalore on October 25 for alleged violation of foreign funding norms
PTI
---
Published 12.11.18, 02:29 AM
|
---
What is meant by "anti-national"? Is it the same as, or broader than, or included in, "anti-development"? The question is unavoidable after the direction of the Centre to the states to "monitor" the activities of non-governmental organisations suspected of participating in anti-national activities — what is that? — and scrutinise their compliance with Indian law in receiving overseas funds. Alleged violations of the law have been used by the Narendra Modi government to scotch foreign inflows to around 13,000 NGOs since 2014, including Greenpeace and Ford Foundation, on the basis of an Intelligence Bureau report that these NGOs were "negatively impacting economic development". This connection persists. Amnesty International's Bangalore offices were raided by the enforcement directorate allegedly because of its attempts to evade the Foreign Contribution Regulation Act by forming another company to channel in foreign funds — the facts of which, Amnesty claims, were already in the public domain. For the Centre, that is irrelevant. The police have reportedly been instructed by the Union ministry of home affairs to keep a tab on NGOs that participate in protests against development projects, with a hawk's eye on their funding. The point of reference is the protest in Tamil Nadu against the Sterlite plant in Thoothukudi in May, in which 13 protesters were killed in police firing. An NGO was suspected to have organized the protests.
This is the same approach that leads to uninhibited accusations against and arrests of activists and NGO workers with the claim of their having incited the Bhima-Koregaon conflict this year. These individuals or outfits have not been shown to be against development in the National Democratic Alliance's sense, neither can they be connected reasonably with what happened in Bhima-Koregaon. They apparently had a frankly-discussed plot to murder the prime minister. All illegal activity should be rightly investigated and penalised by the government. But it is the government's harping on vague terms such as anti-national and anti-development that allows its actions to be perceived as intimidating. It is as though only the Narendra Modi government can define development and nationalism. Any individual, outfit or even group of people, which questions these must be rendered toothless. This makes it seem that in India, there is only space for one set of attitudes and beliefs; nothing else matters.