But all I want is a palace, don't you?
Isolate. Ventilate. Distance. Institute a guard at the gates and issue a list of what or who cannot come in, like a no-fly-zone...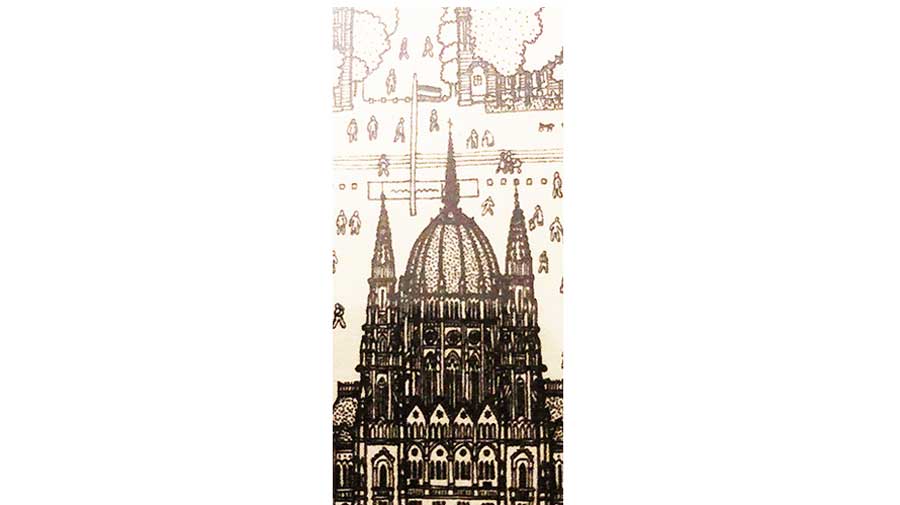 ---
---
I mean, is that even anything to say? That I want a palace? Is that such an unreasonable thing? Tell me! Do you not want one? Everybody wants one; it's insane to even think everybody does not want one. Imagine. And if you are able to get one without sending a little finger probing into your pocket? At no cost to you? Would you, or would you not?
Want it? A palace? Imagine the advantages, the absolutely immediate advantages. No concerns over fresh air. No concerns over ventilation. No concerns over distancing. To each his or her own flank and floors, and jharokhas and verandas, and terraces and landings, and rooms, several, not just one, each the size that would require the land revenue folks to come and measure, because we don't usually have tapes that length at home, do we? But it won't even come to that. I won't come to requirements of ventilation and airing and social distancing. Palaces are by definition socially distanced. Imagine the benefits of seminally distanced place: a palace.
Want one? Well I do; and I cannot for the life or death of me understand why there is such a kerfuffle about the truth that I do. You should too. Protect yourself and your near and dear ones, get a palace. You will thank me. Once you get one for yourself, you will not rage and rant about why I am getting one. I am a fakir, I am getting one. I will go away with a jhola one day, I know, but meantime I am getting one. There is a lot to be done before I reach out for the jhola, I am at it, you know I am. I do not sleep. I do not take leave. When you think I am gone from work, not seen to be working, I am working even then. My good colleagues would have told you I am at work; I don't like blowing my trumpet all the time, I assign that job to others because I have more important things to do. The trumpet is mine, they blow it. We should learn to share things, so what if the trumpet belongs to me, I have no trouble handing it out to others from time to time.
That is part of being a fakir, you forsake attachments to worldly things; and what are trumpets? If you want to come blow my trumpet, be my guest, in the palace, I shall be most pleased.
Fakirs may not have uses for palaces, but you know palaces can do with fakirs in them. Fakirs are important, we venerate fakirs, if palaces have fakirs palaces will be better places.
What you can also do with palaces, I have realised is that you can put guards and sentries around them and shut the gates. Restrict entry. And once you are able to do that, you know what, you can break the chain. Just put unwanted things on an entry-banned list, hand it to the security post at the gates and you've broken the chain. And you thought I was building this palace for vanity? Me? A fakir? I am setting examples. This one is also on how to break this killer chain. Get a palace.
Isolate. Ventilate. Distance. Institute a guard at the gates and issue a list of what or who cannot come in, like a no-fly-zone. Imagine how demoralising and debilitating that is going to be for this thing that has, you know, got me a bad name. I mean it has also killed and disabled a lot of folks, and made millions ill and anxious, and brought the world to a halt and pulverised economies and that sort of thing but its chief villainy is just this: it gave me a bad name. A palace is the perfect solution. Get one, if you are smart enough, you'll find people to pay for it. Me? I am just a fakir, fakirs get them for free anyhow.
There was once a castle
And it was high up in the air
To get there was it such a hassle
They said hey, we wouldn't even dare.