Blank noise: Make in India and Atmanirbhar Bharat
A little reflection reveals that the two policies are self-contradictory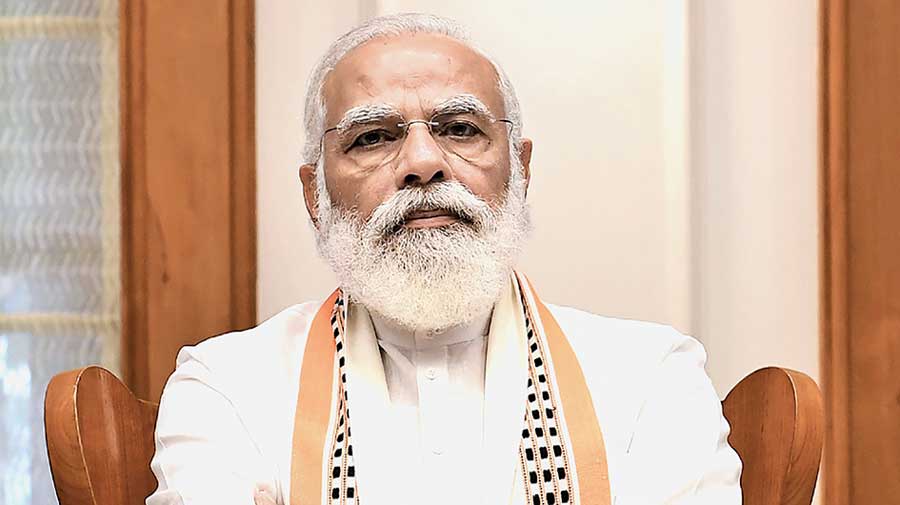 Narendra Modi.
PTI file photo
---
Published 07.09.20, 12:18 AM
|
---
While hearing a case on tender requirements for ground-handling operations in regional airports, the Delhi High Court made a remark about the Centre's policies on 'Make in India' and 'Atmanirbhar Bharat'. The court called them hypocritical because there were no efforts to promote domestic production and entrepreneurship. This remark could not have been nearer to the truth. The policies reflect a long-standing culture of the political class saying something and not doing anything about it or, worse, doing exactly the opposite. Make in India and Atmanirbhar Bharat represent instances where announcements were made with much fanfare and media applause without clarity on what the strategies meant and how they would be implemented. Indeed, a little reflection reveals that the two policies are self-contradictory. Anybody can make in India, such as foreign firms and multinationals. Atmanirbhar implies self-reliance. It can have different meanings. It could imply that the nation manufactures and grows everything it can and imports only those goods that are essential but not available in adequate quantities, like petroleum. Firstly, all production should be carried out by Indian producers since foreigners producing in India would have the right to exit. Unless this right is granted they would not come to India in the first place. Secondly, even if the nation has to import oil because there is just not enough found at home, it is dependence of a high order for a critical input. Thirdly, what the prime minister meant perhaps was to produce as many things as we can and not import non-essentials like toys from China.
Here, there is an important economic issue at stake. What if the toys India can make are more costly and less attractive than the ones the Chinese produce? Should India still manufacture at higher costs? Should India not import specific food items like onions or lentils if the need arises from a crop failure? Should India refrain from looking at the world market for the weapons best suited for the nation's armed forces by compelling all defence items to be manufactured in India? Is the nation headed back to the 1960s? Or are these words, as the high court pointed out, mere sound and fury? The nation needs to know.