Bitter taste of Old anger
CHINA DIARY: Anger against the Japanese is both a real and a whipped-up sentiment in China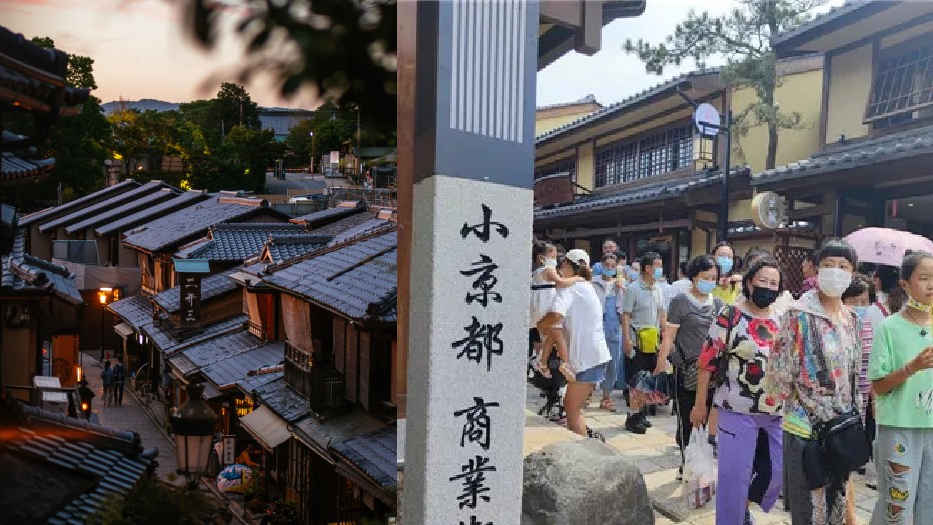 ---
Published 06.09.21, 02:07 AM
|
---
China has 1.01 billion netizens in a population of 1.43 billion people. Their clout can be enormous, or negligible, depending on how the Communist Party of China perceives it.
Last week, the authorities of the coastal city of Dalian decided to pay heed to netizens and shut down a commercial street, part of a new township called "Tang Little Kyoto", which is being built by a Chinese firm.
As the name suggests, the township is a bid to recreate Kyoto, especially the old streets around the famous temples of Japan's ancient capital. The prefix, "Tang", signifies the influence of China's Tang Dynasty on Kyoto's architecture. The promotional video describes the project as a means to recall the glory of the Tang Dynasty, whose reign is considered a golden age of Chinese arts and culture.
That touch of appeasement proved to be yet another irritant for netizens who jeered at the "low EQ" of those behind the project. Apart from the historical animosity towards Japan, which colonized parts of China in the 19th century, Dalian, particularly, has bitter memories of Japanese occupation and of the Port Arthur (renamed Lushun) massacre of 1894, in which the victorious Japanese army killed thousands of Chinese soldiers and civilians.
In spite of this past, the Dalian authorities have been giving incentives to Japanese investors for more than a decade now, and they unhesitatingly approved this six billion yuan project covering 148 acres. Dalian's mayor attended the signing ceremony of the project in Tokyo in 2019. The firm's vice-president had exuded confidence then, as Japanese-style villas built by the company elsewhere in China had proved popular. She wasn't wrong: in spite of last year's pandemic, the villas completed in the first phase were sold out. The commercial street also attracted many visitors during the 10 days that it functioned. Given the nature of the project, Japanese restaurants and brands such as Panasonic had outlets there. What happens to their investment now?
Much the same that's happened to those who invested in Japanese-themed streets elsewhere. Foshan's Ichiban Street, replete with Japanese-style bus stops, road signs and cartoon characters, proved a major tourist attraction when it opened in August last year. But then on China's National Day, celebrated on October 1, the authorities thought it fit to remove the Japanese flags on it, and within two weeks, the entire street was shut, partly owing to copyright issues as well. On Suzhou's Japanese street, shops renting out kimonos had women flocking to them. But when a Chinese can be refused a Covid test for wearing a kimono, as happened in Xiamen city (she was a waitress in a Japanese restaurant nearby; the kimono was her uniform), how could girls wanting to be photographed in kimonos be tolerated? The Suzhou street hasn't closed down, but the kimono shops are deserted.
Anger against the Japanese is both a real and a whipped-up sentiment in China. The super-rich buying Little Kyoto's villas and the ordinary Chinese thronging Foshan's Ichiban Street can hardly be called unpatriotic. But such is the power of online media that a rumour that only Japanese companies were allowed to do business on Little Kyoto's commercial street was enough to provoke those who were already angry with its presence. The rumour was false; Chinese brands also had outlets on the street. But when outrage against "cultural invasion" is trending online, and the 80th anniversary of Japan's invasion of Manchuria is near, who bothers about dry facts.
Will this outrage extend to the rest of the 1,300 villas and 83 hotels planned in Tang Little Kyoto? More importantly, will it be allowed to by the government?