Bitter pill
The Narendra Modi government must spend to save lives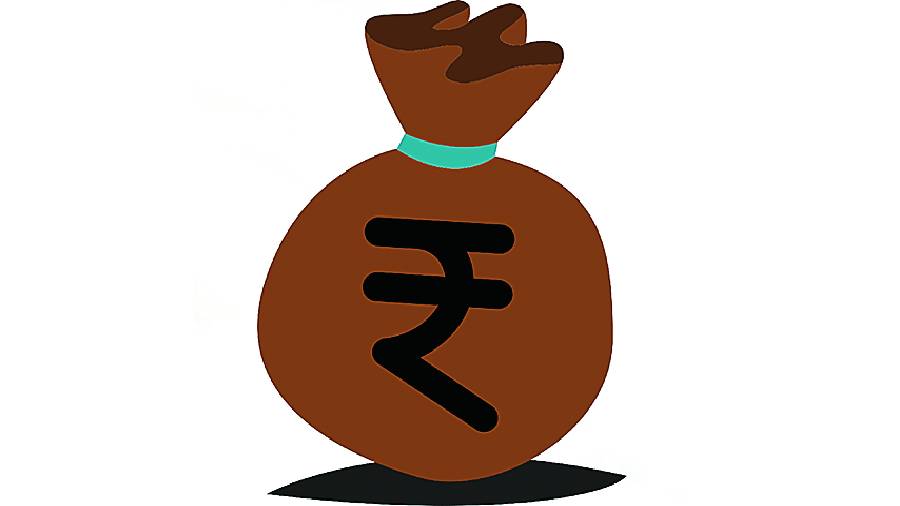 Representational image
Pixabay
---
Published 20.04.21, 01:09 AM
|
---
India is now firmly in the ferocious grip of another Covid wave. Daily new cases, which raced past the previous peak in early April to double in just 11 days, are trending above two lakh by the mid-month; positivity rates are still accelerating. Extrapolating these facts for another fortnight, month or more is scary. But that is exactly what has to be done to respond to this fresh health and economic emergency — assume the worst-case scenarios and plan for them. If the United States of America could see an unbridled two-lakh-plus new cases daily for one and a half months (December-mid-January) and almost six lakh deaths to date, the same is not unimaginable elsewhere, including in India. Daily sights and reports of breakdowns in health facilities, testing capacities unable to cope, shortages in oxygen and drugs, overflowing crematoriums, and migrants' second flight to safety are scarier and more depressing. There is no point remonstrating over lapses, complacency, and quack beliefs. Neither is there time to hesitate over necessary expenditures for what is a real emergency. Nor fretting about the risks involved. What has to be done must be done. What follows would have to be handled too.
It is increasingly apparent that various state and local authorities will soon have no other choice except to shut down activities, places and more to cope with this frightening surge. Public learning from and adjustments to the virus over a year of its existence have evidently failed to restrain, mask, or limit mobility, necessary or otherwise. Vaccination, faltering from poor planning and absent foresight, does not provide quick passage; it is not an immediate solution for the emergency situation the country is facing now. Even the United Kingdom, the earliest to commence vaccination and next to Israel in population coverage (48 per cent and 62 per cent, respectively), had lockdown intervals to check the virus's spread. Lockdowns of varying intensity and duration were the main recourse in the repeated waves of Covid-19 in other countries too. India is in a far worse state.
Meanwhile, the government must get back to the drawing board. On the pandemic front, it is very clear that investments in fresh and/or additional capacity creations last year — hospitals, special Covid facilities, testing laboratories and suchlike — have fallen grossly short for this wildfire spread of Covid-19. Their inadequacy in metropolitan cities, which bore the initial brunt of Covid-19 and where maximum capacities were created, is evident from the widening curbs, curfews and shutdowns therein. So there's need for rapid emergency upscaling of these in the time gained from lockdowns. This has to be complemented with raising production and capacities for oxygen, drugs, other supplies and vaccines; where possible, imports should be the first choice. Recruitments and skilling of paramedical personnel to address emerging shortages are essential too.
There's also the fresh economic fallout of the pandemic upon business and household incomes to be addressed. Here, it's important to consider that this is a second, successive income shock in just one year, the first one coming atop a three-year deceleration in aggregate income to 4.2 per cent in the financial year ending March 2020 before Covid arrived. So no, the economy is not on better footing this time round compared to one year ago — the worst downturn of April-June 2020 is past but the damages it inflicted are yet to be reclaimed. The April-June 2021 performance will worsen over the previous quarter (January-March). Prolonged economic hardship and duress can permanently submerge the affected, vulnerable populations and, hence, the country as whole. Insufficient redress is simply unacceptable.
While it is good that the government has promptly extended and widened the coverage of existing emergency credit line guarantees and some other measures, these do not address the fresh injuries to employment and incomes. The MGNREGA, which is one channel for such support, is limited to the rural segment. The government has to quickly reach out to urban parts too; after more than a year's duration of the pandemic, expressing challenges and difficulties of such outreach cannot be an excuse — if solutions haven't been thought of so far, consumption still has to be supported at the risk of leakages. This especially applies to personal and other services, involving public interaction that are yet to recover from the first-round lockdown effects, which are visible in the uneven economic normalization after reopening six months ago.
This brings us to the economics of this all — the additional expenditure requirements. This is no doubt challenging given the adverse state of public finances and debt. Neither is it risk-free. It will inevitably result in more deficit financing and increased public debt. It will also have consequences — market reactions and macroeconomic instability. There will be the temptation from some quarters to embrace debt monetization. This is not advisable given the sky-high debt level (90 per cent of GDP) and the unfortunate context: coincidence of rising domestic inflation because of the pandemic and from outside (accelerating price growth of commodities); increased challenge from divergent growth paths of advanced economies; the powering fiscal stimulation of the US, and the risks arising from unexpected changes in its monetary policy. These pose grave macroeconomic concerns that could snowball with the adoption of this path.
The correct, responsible way is for the government to move fast and do everything to gain credibility: prepare and share a believable debt-redemption plan over the medium term; if establishing its commitment requires setting up a separate body for monitoring and evaluation, then do that. And it should be prepared to compromise on medium-term growth prospects in the process.
There's no doubt that the nascent economic recovery that was steadily gaining strength as recently as one month ago will suffer setbacks of unknown magnitude, pulling down tax revenues. Analysts have already started lowering growth forecasts for this year. But the virus is no respecter of predictions. The only course for now is to spend to save lives and mitigate sufferings — even the most resilient abilities can slide into despair with constant, repeated knocks. The economic consequences will have to be faced.
The author is a macroeconomist