Up above the world so high
Are you seeing the Air India incident for exactly what it is?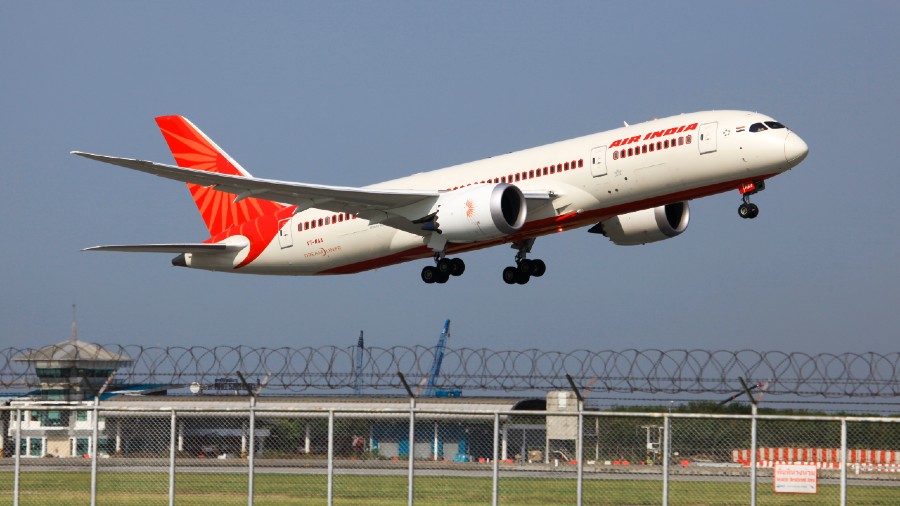 Air India has lodged a police complaint against the passenger on whom a 30-day flying ban has been imposed.
File Picture
---
Published 08.01.23, 03:56 AM
|
---
To help those in need is one thing, but to routinely psychoanalyse, lump together and make excuses for poor, entitled and thoughtless behaviour was always bound to backfire. The term "air rage" came into use in the late 1990s. Its dictionary definition goes something like this — sudden violent anger or aggressive behaviour provoked in a passenger on board an aircraft by the stress associated with air travel. The term road rage was coined a decade earlier. It is defined as aggressive behaviour in motorists, oftentimes caused by stress. Of late, the term desk rage is bandied about. Refers to anger in an office situation with the qualifier — "caused by worry or a difficult situation".
Wanted, Piquant Flyers
Back to air rage. US airlines reported nearly 6,000 cases of air rage in 2021; 60 times the number in a "typical year". The European Union Aviation Safety Agency has to say that badly behaved passengers disrupt flights within the EU every three hours.  Australia's major airlines launched a campaign in 2021 after an increase in abusive behaviour in flyers. The message of the "No More Carry On" campaign is this — it is okay to have carry-on luggage, but not okay to have abusive carry-on behaviour. Canada and the United Kingdom experience similar problems with flyers. And though air rage is less common in Asia, it is definitely on the rise.
There's a leak
Many of the post-pandemic incidents of air rage have been linked to Covid-19 and its after-effects. The case made out for passengers is something like this --- masks make flyers angry, trauma of pandemic makes flyers angry, not flying for many months during pandemic makes passengers nervous and angry… Post the Air India incident everyone is in a tizzy. The National Commission for Women has written to the Air India chairman. Air India has lodged a police complaint against the passenger on whom a 30-day flying ban has been imposed. The directorate general of civil aviation is fuming. But really, is this an aviation issue? A child is potty-trained before it turns two, and here a healthy adult gets into an airplane of his own volition and urinates on another passenger and thinks it is okay to get away with an apology and some dry cleaning bills until he is not. There is a leak in civil society and it will take more than the joint efforts of Bangalore and Delhi police to contain the stink.