Time for nimble diplomacy
Without improved ties with Turkey, India could stand to lose out in Afghanistan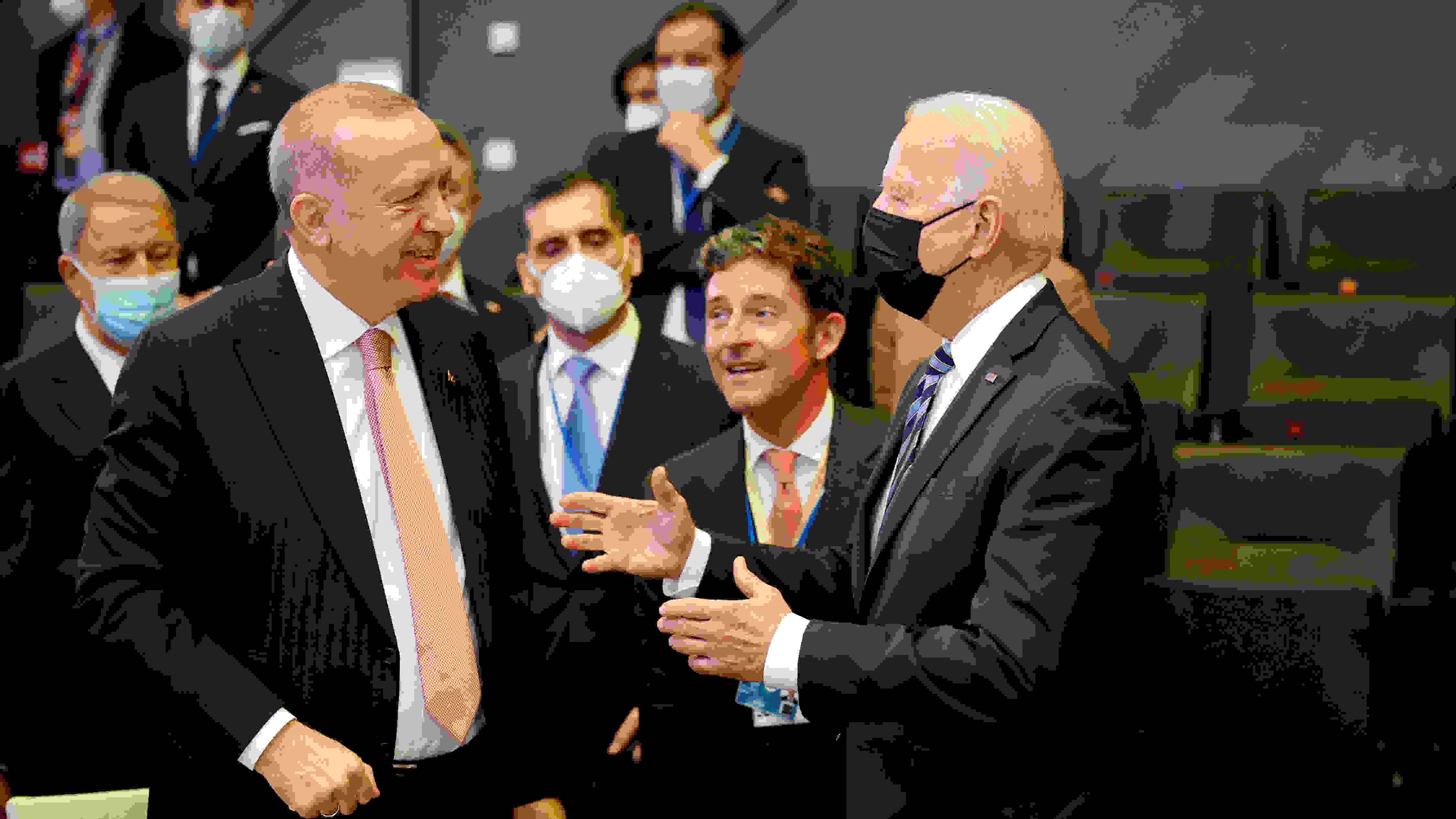 ---
Published 24.06.21, 01:56 AM
|
---
For four decades, Afghanistan has been the theatre of a Great Game involving a range of foreign actors — the United States of America, Russia, Pakistan, Iran, India and China — that has devastated the country, entrapping it in a seemingly endless cycle of wars.
Last week, a new player entered that already crowded space: Turkey. For New Delhi, already nervous about the pullout of US troops from Afghanistan by September 11, that's terrible news. Three months before America's departure from the war-torn nation, the cards are increasingly looking stacked against India.
The US president, Joe Biden, and his Turkish counterpart, Recep Tayyip Erdogan, agreed during their June 14 meeting on the sidelines of the Nato summit in Brussels that Ankara would take charge of the security of Kabul's international airport after September 11. The Hamid Karzai International Airport, named after post-Taliban Afghanistan's first president, is the main point of entry into the landlocked nation for visitors from around the world.
On the surface, it would be good for everyone if a country — Turkey, in this case — steps up to offer security for such a vital airport. But India's relations with Turkey are the worst they have been in decades. After the 2016 failed coup against Erdogan, Turkey had demanded that India act against an alleged network of supporters of Fethullah Gulen, an exiled preacher whom Ankara blamed for the political crisis. India did little.
Erdogan waited for his moment and struck back after Prime Minister Narendra Modi's government abrogated Article 370 and cracked down on civil liberties in Kashmir. Erdogan publicly criticized India and doubled down on his support for Pakistan during a subsequent visit to Islamabad. India's foreign ministry, a past master at boilerplate statements that deliberately say nothing you wouldn't find in a textbook, for once responded with clear denunciation of Erdogan. Modi cancelled a planned visit to Turkey.
Yet the reasons why New Delhi must worry run deeper than just the recent bad blood between India and Turkey. Already since the June 14 meeting with Biden, Erdogan has said that Turkey intends to secure the participation of Pakistan and Hungary in securing Kabul airport. Pakistan has welcomed the proposal. Imagine Indian leaders flying into Afghanistan via an airport controlled in part by Pakistan's Inter-Services Intelligence. It won't be pleasant.
For Erdogan, the airport's just the start. It demonstrates his soaring ambitions to act as the new major influencer of the direction of Afghanistan. Turkey has ties with both the Taliban and other groups representing ethnic minorities such as the Uzbeks and the Hazaras. It could leverage those to seek a role as a trusted mediator by both sides.
And it could do so with Biden's blessings. At a time when it is desperate to withdraw from Afghanistan but does not want that nation to collapse into chaos, there's nothing the US wants more than another country willing to take on more of a leadership role. Since Turkey and the US are both part of Nato, it would also give America a window for continued presence and influence in Afghanistan without risking the lives of its soldiers.
Pakistan wouldn't mind this arrangement either. It still holds greater sway over the Taliban than any other nation, and its warm relationship with Turkey means its interests would likely be safeguarded if Ankara gains greater clout in Kabul. If things go south in Afghanistan, Ankara — not Islamabad — takes the blame.
It would be just the opposite for India. An antagonistic Turkey that knows how much the US needs it in Kabul could prove a nightmare. Erdogan could complicate India's own influence game in Afghanistan, especially if Pakistan's military has any say in it.
Of course, things could play out very differently. Despite their agreement over Kabul airport, trust between the US and Turkey remains low. Ankara — like India, ironically — is adamant about purchasing the S-400 missile defence system from Moscow despite the threat of sanctions from Washington. If relations between the US and Turkey sour further, it's entirely possible that Biden might withdraw support for greater Turkish influence in Afghanistan. And while Pakistan will be happy about Turkey's presence in Afghanistan, it wouldn't want Ankara to start replacing Islamabad's hold over militant groups like the Taliban and the Haqqani network.
India still has time. It has the leverage of its giant economy and warm relations with most major powers (except China) that it could offer to Turkey in exchange for better ties. Ankara knows that while it's okay for Erdogan to grandstand over Kashmir, it would benefit from a stronger bond with New Delhi.
Given Modi's politics, it won't be easy for the Indian leader to publicly reconcile with Erdogan's positions on Kashmir and Pakistan. Yet without improved ties, India could stand to lose out in Afghanistan. Whining about America's decisions won't help — nimble diplomacy might.