A word of fire: Editorial on rising intolerance and polarisation across the world
In Leicester, provocative marches, attacks and threats to religious centres have brought to a boil relations between communities that have long co-existed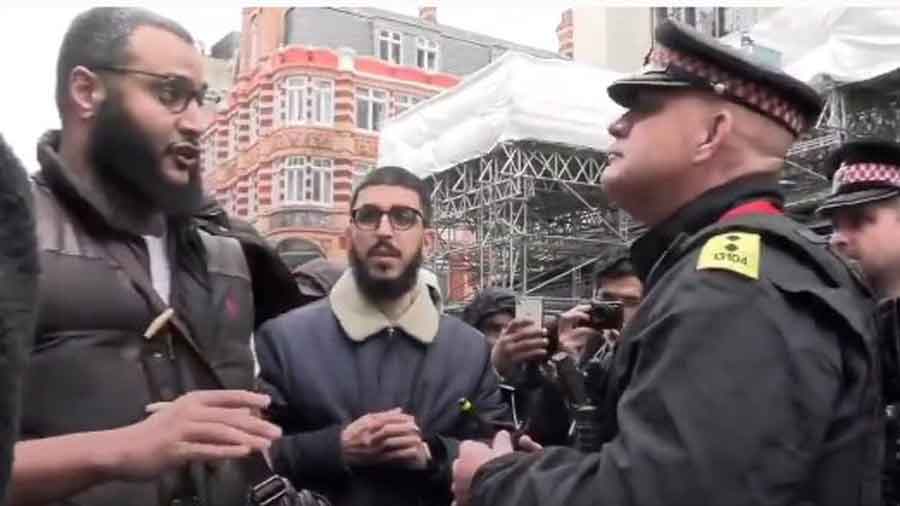 However, the violence and provocations have focused not on national identities but increasingly on illiberal, religious ones.
Twitter
---
Published 24.09.22, 04:19 AM
|
---
Deep and simmering communal tensions in India have in recent days been mirrored on an international platform, with incidents of violence and divisiveness playing out on the streets of Leicester in the United Kingdom and New Jersey in the United States of America. What makes these instances particularly worrying is the fact that they reflect a growing pattern of intolerance and polarisation not just in India but also across South Asia, the US and Europe, extending far beyond any one community. In Leicester, provocative marches, attacks and threats to religious centres have brought to a boil relations between communities that have long co-existed. Those tensions have since spilled over to some other parts of the UK, such as Birmingham, also home to a large South Asian diaspora. Reports suggest that a recent India-Pakistan cricket match was the trigger. However, the violence and provocations have focused not on national identities but increasingly on illiberal, religious ones.
That such instances carry a political undertone is clear. In Leicester, for instance, reports suggest that members of the Rashtriya Swayamsevak Sangh have been active in raising the temperature. In New Jersey, meanwhile, a parade to celebrate India's 75th Independence Day drew criticism after it included references to the recent use of bulldozers in India by governments to target Muslim protesters and other critics. In Canada, earlier this year, a self-described Hindu nationalist who leads several diaspora groups publicly called for the killing of Muslims and Sikhs in India. Yet, it would be short-sighted to see such episodes merely as displays of the spread of any one political ideology. In reality, sectarian and hate-fuelled divisions have grabbed control of significant parts of the world. That has been witnessed in recent years in Myanmar, with the genocide against Rohingyas; in Afghanistan, with the return of the Taliban; in Pakistan, where ethnic and religious minorities are routinely targeted; in Sri Lanka, where it took an economic collapse for a regime accused of war crimes to be removed; and, of course, in India. In Europe, the far right is on the rise in countries ranging from Sweden to Italy, and governments with an autocratic bent remain entrenched in power in Poland and Hungary. And in the US, vulnerable migrants are being shifted from one state to another by elected leaders who would rather use them as political pawns than show basic humanity.
The recent incidents in Leicester and New Jersey point to the globalisation of these currents and underscore how trends in different countries are feeding off each other to create an evermore explosive cocktail of hate and bigotry. That is clear from the way, for instance, in which Islamophobic Indian diaspora groups financed the election campaign of the former US president, Donald Trump, in 2016, or how Mr Trump's anti-Muslim immigration restrictions were celebrated by fringe Hindu extremist groups in India. Leicester should serve as awake-up call. Unless this chain is broken,no nation will remain untouched.