A museum that celebrates Southern food
SOFAB is a food lovers' paradise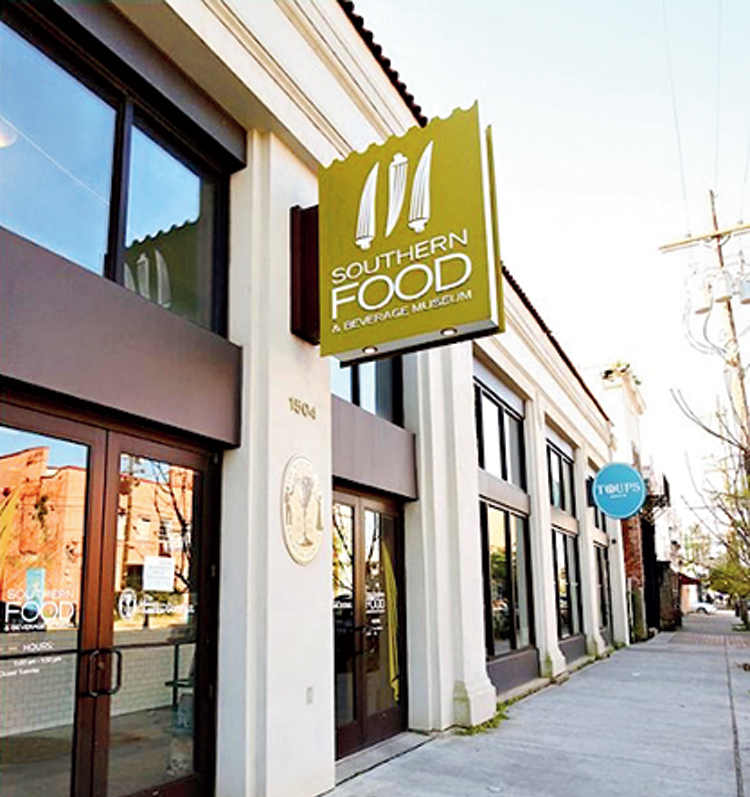 The Southern Food & Beverage Museum: Soul food
Source: Facebook
---
Published 22.06.19, 01:48 AM
|
---
Several museums are emerging, trying to draw the biggest crowds. Some rely heavily on being Instagram-perfect while others offer interactive elements. And when you add food to the mix, you cannot really go wrong. The Southern Food & Beverage Museum in New Orleans, or the SOFAB, is a food lovers' paradise. From southern fried to barbecue, visitors get to see regional favourites from 15 southern states. "[In] South Carolina for example, [there is] the Gullah Geechee culture... These are people who were runaway slaves, or... slaves that were kept [on] this island. So they make [food items] with shrimp and crabs and all sorts of things that are very similar to what we do here, like a gumbo," said Liz Williams, the president of the SOFAB.
The museum is hosting the Culinary Fight Club, a series of live cooking contests where the best local chefs compete to create the winning dish while attendees watch, taste the food and vote. The theme for New Orleans is 'Street Food Showdown'. New Orleans cuisine is truly diverse, with Cajun, Creole, Caribbean, Southern, French, African and Spanish influences. It is also steeped in its Catholic heritage. For example, New Orleans is also the city that invented Sunday brunch for mass-goers leaving church. The museum aims to shed light on the history of Southern American food and the cultural influences on it. Father figures

Fathers' Day was recently celebrated all around the world. Although 76 per cent of Americans celebrated their fathers this year, few knew about Sonora Louise Smart Dodd, the woman who launched a 62-year campaign to establish the day as a federal holiday. Dodd and her five siblings were raised single-handedly by their widowed father. According to reports, in 1909, Dodd was listening to a Mothers' Day sermon when she realized the need for a day to celebrate fathers, including her own. Inspired, Dodd drew up a petition for the first Fathers' Day, which she said should be celebrated on her father's birthday in early June.
Although Mothers' Day was declared a national holiday in 1914, Fathers' Day was not officially recognized until 1972. Over the years, Presidents of the United States of America such as Woodrow Wilson, Calvin Coolidge and Lyndon B Johnson all were in favour of the holiday, but none passed legislation ratifying it as such during their terms in office. In 1970, Congress finally passed Joint Resolution 187, which called on citizens to "offer public and private expressions of such day to the abiding love and gratitude which they bear for their fathers." Richard Nixon signed the resolution into law two years later.
Ever since the inception of Fathers' Day, the very nature of fatherhood has changed. Men are no longer the sole breadwinners of their families, and are also spending more time on child care. American fathers spend an average of eight hours a week on caring for their children —nearly three times the hours they spent on the same in 1965. 
Pitch perfect

Summer is the time for music festivals in the country, each trying to stay relevant and run as smoothly as possible. The Chicago punk music festival, Riot Fest, will host its 15th edition from September 13-15 at Douglas Park in Chicago. "Chicago is the third largest market in the country but for summer festivals it's the first largest," says Matt Rucins, the general manager and senior talent buyer for React Presents, which promotes Spring Awakening and Mamby on the Beach. There are more than 150 festivals in Chicago this summer alone. Many of them, if not all, are for music.
Riot Fest is "punk-focused, whether it's the Descendants or the new wave of bands, and connecting all the dots around that, whether it's Lee 'Scratch' Perry or N.W.A," said the owner, Michael Petryshyn, to the Chicago Tribune. After having cancelled their Riot Fest performance last year for health reasons, Blink 182 will return this year. Bikini Kill will perform a reunion set and the thrash metal band, Slayer, who are currently on their last world tour, will play their final Chicago show.
The highlights include The Raconteurs performing their first Chicago show in 11 years and the B-52s playing their final Chicago show, as well as full-album performances from the Flaming Lips, Ween, Bloc Party and Avail. Rise Against, Die Antwoord, Patti Smith & Her Band, Taking Back Sunday, Dashboard Confessional and dozens more are among the acts this year.
Ride free

On June 15, more than 140 cyclists joined the 10th annual World Naked Bike Ride in different cities. The clothing-optional event is meant to promote body positivity and alternatives to fossil fuels. New Orleans celebrated on June 8, with naked cyclists riding through the downtown neighbourhoods while onlookers kept their cameras ready. One cyclist had painted a slogan on his torso that read "Naked Is Freedom".
In Chicago, hundreds of nude cyclists zoomed through the Northshore. Also tagging onto the theme on environmental friendliness and body positivity was Madison, Wisconsin. With a gradual increase in participation, this marks the 10th year that the bike ride was held in Madison. People take this opportunity to use their bodies as a canvas. One man in Chicago painted his back with the words, 'low emission vehicle', and a downward arrow. There is a new sensation on Twitter: peeling garlic. A Twitter user's video showed her popping perfectly peeled cloves out of their skins in no time. All you need is a fresh head of garlic and a small, sharp knife. The hack has over 1,21,000 retweets and over 3,50,000 likes on Twitter. The cookbook author and model, Chrissy Teigen, retweeted the video in praise. Others posted videos with less successful attempts.