A different roll call
2018 would be best remembered as the year when India was bitten by the bug of name-change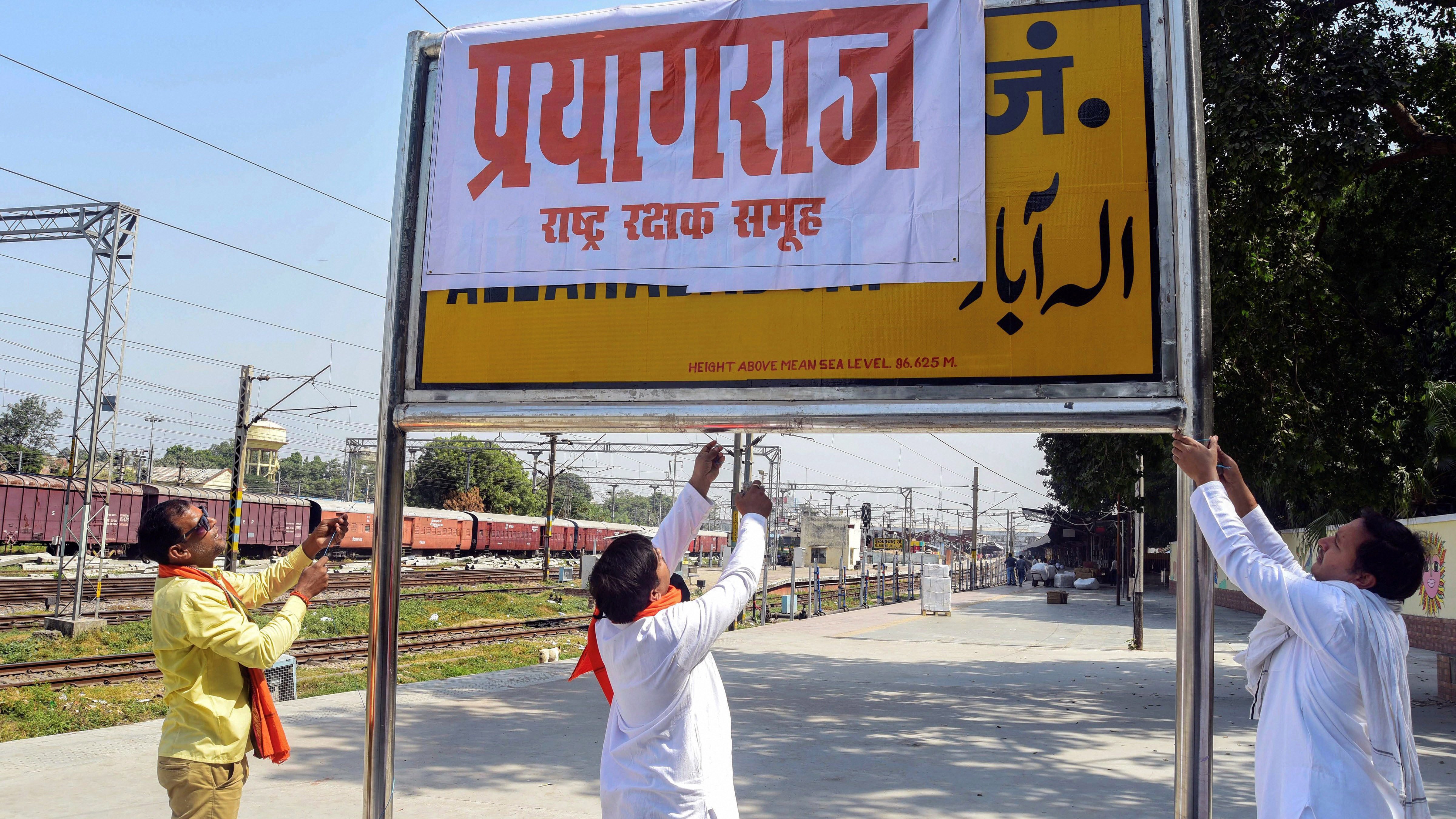 ---
---
The Year of Rechristening is coming to an end. Surely, none would disagree — is disagreement even conceivable in a world that loathes diverse opinions and people? — that 2018 would be best remembered as the year when India was bitten by the bug of name-change. Not much survived as a result of the contagion. Ancient cities were suddenly burdened with mint-new sobriquets. Yogi Adityanath made sure that Allahabad becomes Prayagraj, to cite just one example. He would have had his way with Hyderabad too — the capital of Telangana would, the chief minister of Uttar Pradesh thundered, be known as Bhagyanagar — but for the Bharatiya Janata Party's trouncing in the assembly elections in that state. It has been reported that the Centre has given its nod to changing the names of around 25 towns and villages this year alone.
Mr Adityanath's boss, the prime minister, would certainly be glad with this spate of name-changing. And why not? Has not the prime minister's unshakeable belief in New India's newfound influence in the comity of nations been proved? For much like India's current crop of rulers, a burgeoning, global population is beginning to appreciate the usefulness of new names. It has been reported that an increasing number of immigrants — the thorn in the side of India, the United States of America and several European nations that are under the shadow of the Right — are now inclined to get baptized in a bid to melt into their new surroundings, as it were. Tellingly, only some kinds of names are in vogue. In India, names common among Muslims, or, for that matter, cities that were founded with Islamic names are under threat: they are a soft target. Similarly, immigrants seem to be nervous about epithets with ethnic chimings. Their anxieties are not unwarranted. A study published in Social Psychological and Personality Science, a peer-reviewed journal, has found that immigrants who take on anglicized names are more likely to receive assistance in their adopted countries in dire situations.
A lot evidently depends on a name. This is because since the dawn of civilization, proper nouns, much like sartorial choices, have functioned as ciphers, dropping clues about the identities of people, cities and cultures. And identities are fraught with contestations, rendering some of them fragile. Thus, minorities and migrants are being threatened in a polarized world that is increasingly turning away from the principles of inclusion, pluralism and equality. One way of escaping such scrutiny and discrimination, a vulnerable people have found out, is a baptism that, they hope, would douse the fire.
Will the new year bring good cheer, according equal respect to all names and communities? That would require fundamental political and social transformations. Alas, wishes, it seems, are indeed like horses.