Witch-hunting on the ebb in Upper Assam
The highest number of witch-hunting deaths was recorded in the Bodoland Territorial Area Districts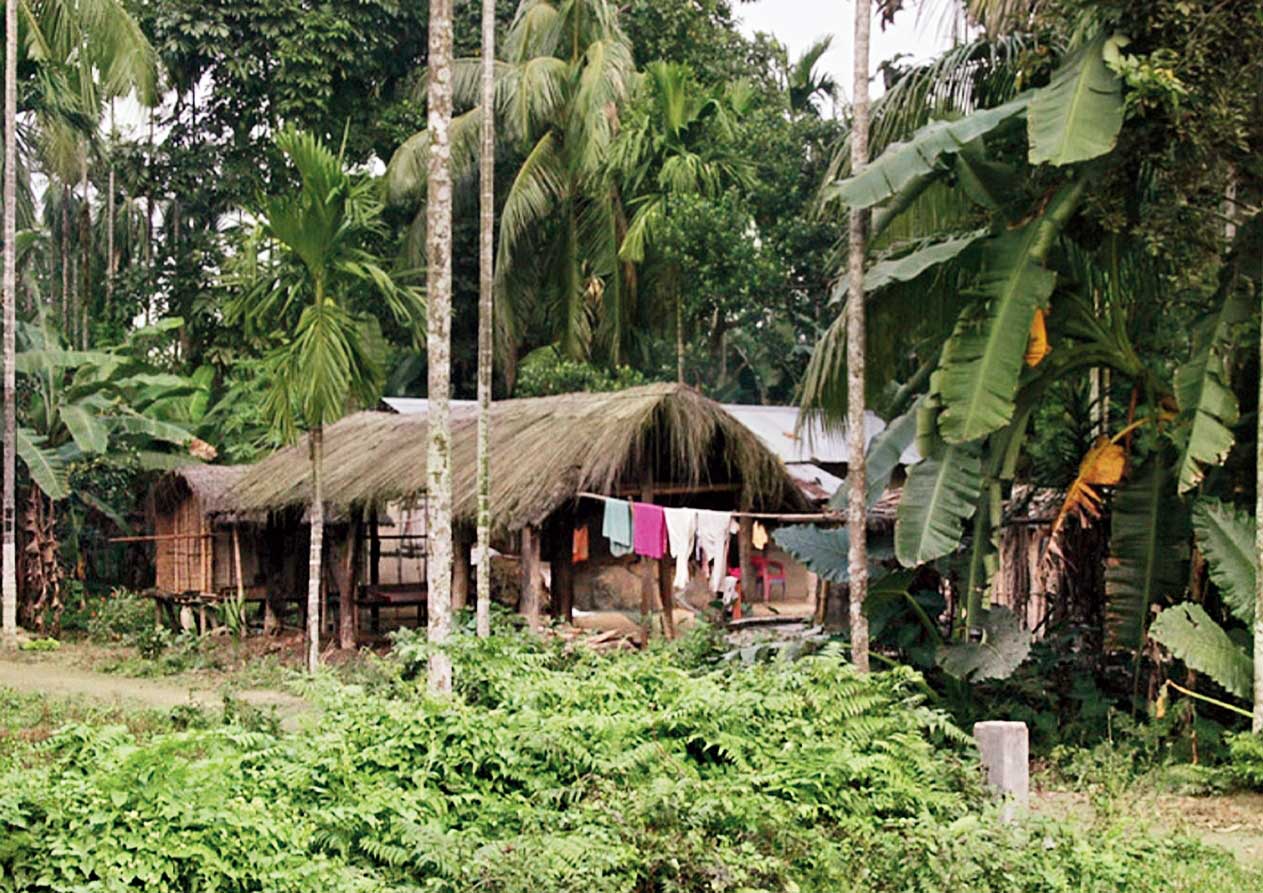 ---
Doomdooma
|
Published 04.03.20, 07:49 PM
|
---
The dawn of reason is gradually dissipating the darkness of superstition in Upper Assam.
When witch-hunting continues to be a menace in parts of the state, villagers in Upper Assam are setting an example by going to hospital in case of diseases and to police to report unlawful activities.
"There is a positive change among villagers across Upper Assam in recent years. Now, they don't go to quacks when they or their children fall ill, they go to hospitals and take medicines. When something illegal happens in society, they don't connect it blindly with paranormal stories, they complain to the police," Mridul Tanti, chowkidar of Beesakopie village in Tinsukia district, said.
He attributed the changes, which herald a healthy social environment, to efforts by the state government and non-governmental organisations.
"They have been conducting awareness programmes in the rural areas of Upper Assam, especially in the tea and tribal belts. These constant efforts have made the villagers understand that exorcism is a fallacy and should not be blindly believed in," he added.
Manmohan Sarma, a teacher here, said, "The government has been working constantly to eradicate social evils like witch-hunting by conducting awareness programmes, facilitating adult education, linking villages with good roads, improving hospitals, schools and law and order with better policing and supplying medicines, electricity, cooking gas and all other possible facilities. The effort is improving the life of villagers."
Sources in the police said villagers in Tinsukia, Dibrugarh, Dhemaji, Jorhat, Charaideo, Lakhimpur, Majuli, Golaghat and Sivasagar districts now lodge complaints with the police against anti-socials if stones are pelted at their houses while earlier they would go to extortionists saying that ghosts were pelting stones. If they fall ill, they now go to hospitals and not to quacks.
Tinsukia superintendent of police Shiladitya Chetia told The Telegraph, "The police too play an important role in building a crime-free society. We take FIRs lodged by villagers very seriously and properly investigate complaints. Our collective efforts can make society crime and superstition free."
Sheila Tanti, secretary of Akshar, an NGO working against superstition in the rural areas of Upper Assam, said, "The incidents of witch-hunting are decreasing because the police register such cases and act promptly. It sends a clear message to the villagers that the law will not spare anybody if they assault anyone in the name of witch-hunting."
Jayant Deka, the in-charge of Talap police outpost, which mostly covers the rural areas, said, "Fewer incidents of witch-hunting are being reported as people are becoming more aware. Moreover, now there is a strict law against witch-hunters."
Dispur had passed the Assam Witch Hunting (Prohibition, Prevention and Protection) Act 2015 to wage war against the social evil.
According to an Assembly report, 107 people were killed in witch-hunting incidents in Assam between 2011 and 2019 — 84 between 2011 and 2018 and 23 in 2019 (till October). Of the 23 deaths reported last year, only six were from Upper Assam. The highest number of witch-hunting deaths was recorded in the Bodoland Territorial Area Districts (BTAD).