Victims of mob attack arrested
A was case registered at Hailakandi police station under Sections 341, 364, 511 and 34 of the IPC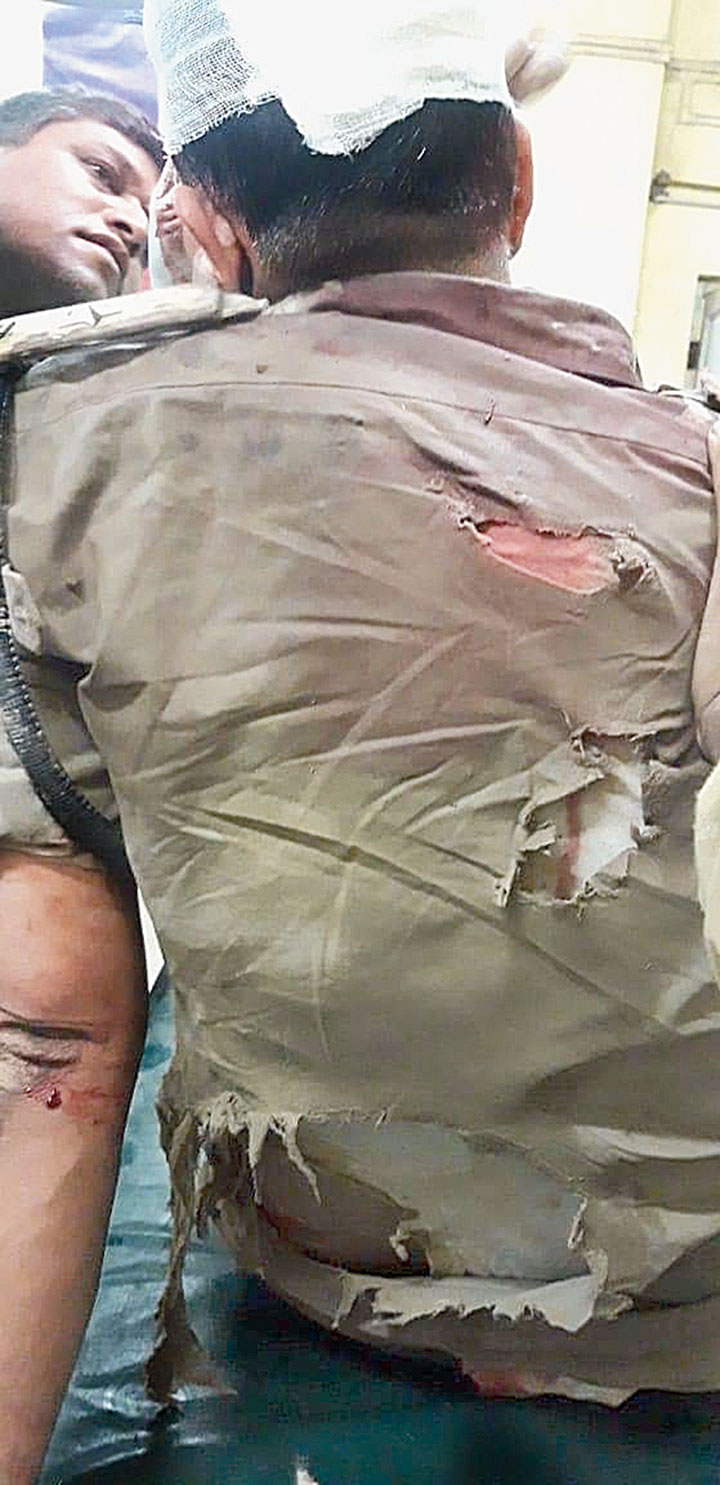 ---
---
Nine persons, including a policeman, were arrested on Saturday in connection with complaints filed by locals and police over the attack by an irate mob on security personnel and villagers who tried to rescue four persons from being lynched in a village in Assam's Hailakandi district on Friday night.
Of the arrested, six were rescued by police and CRPF personnel from a mob which attacked them suspecting them to be child-lifters at Laskar Bazar, a weekly cattle market in Nitainagar village, 13km from here. Three others escaped. They were later spotted at Panchgram in the district.
The arrested persons are Jamil Hussain, constable of Sonai police station in Cachar district and a resident of Ratabari in Karimganj district, Firuz Ahmed Laskar, Mehedi Hasan Choudhury, Sebul Hussain Laskar, Zahirul Islam Barbhuiya, Afjal Hussain Laskar, Sofique Uddin Laskar, Noshad Hussain Mazumdar and Rubal Ahmed Choudhury. The rest are residents of Sonai.
They were arrested in a case registered at Hailakandi police station under Sections 341, 364, 511 and 34 of the IPC.
Hailakandi superintendent of police Pabindra Kumar Nath said on Saturday that six persons have been also picked up for questioning in connection with the incident. He also said a massive search operation was going on in Laskar Bazar for those involved in the attack.
The nine persons, including Hussain, had come to Laskar Bazar and allegedly took away a buffalo. Three of them left with the buffalo and the rest were searching for them when a mob gathered and started assaulting them, suspecting them to be child-lifters. Hussain was not in uniform.
A police team from Hailakandi, which had gone to rescue them, was also beaten up. Twelve policemen, including the officers-in-charge of Hailakandi Sadar and Algapur, were injured. Four were admitted to Silchar Medical College and Hospital, while the officer-in-charge of Hailakandi Sadar police station was shifted to GNRC Hospitals in Guwahati on Saturday.
The mob burnt a vehicle belonging to the victims and also damaged a police vehicle. Some villagers were also injured while attempting to save the police team.