Vested interests aiding Rohingyas settle in Assam, says Sarma
75 Rohingya refugees detected, of whom 25 were caught between 2009 and 2013 and the rest from 2017-2019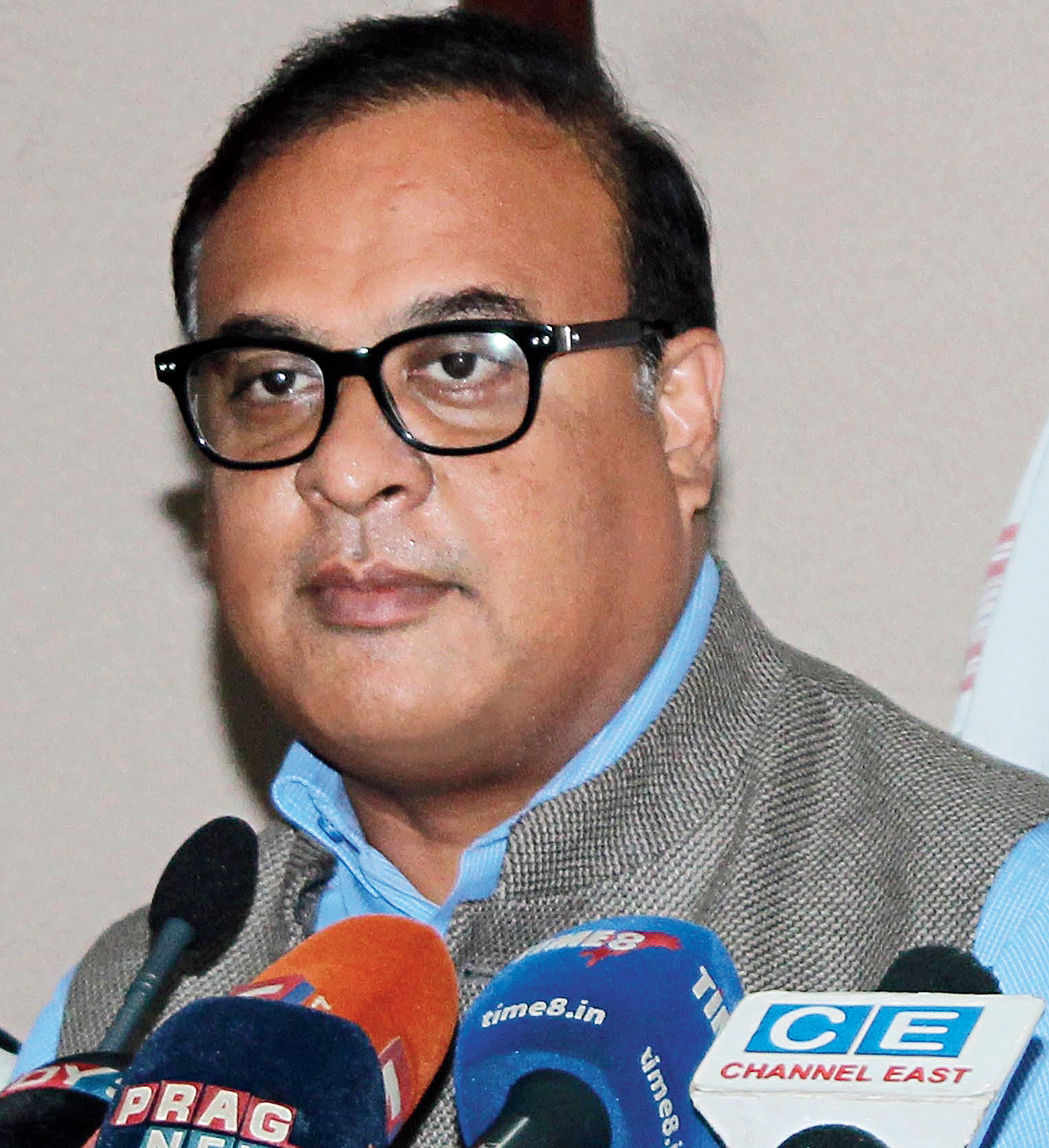 ---
|
Guwahati
|
Published 22.02.19, 07:11 PM
---
Assam minister Himanta Biswa Sarma on Friday alleged that vested interests were helping Rohingya refugees to settle in Assam.
Sharing statistics of Rohingya detected in the state from 2009 to 2019, Sarma said the infiltrators and their supporters took advantage of the "unsettling times" — during protests in the state over the citizenship (amendment) bill.
The statistics say 75 Rohingya have been caught in Assam, of which 25 were caught between 2009 and 2013 and the rest between 2017 and 2019. Forty were caught this year while the protests were on. Sarma said none were identified between October 2013 and August 2017.
"The first Rohingya refugee was identified in 2009 at Paltan Bazar and this gained momentum recently when the state was going through an unsettling phase. Assam border police and other central agencies have found out that a network of people and organisations with vested interests have spread their wings in Assam. This has happened from the time of the previous Tarun Gogoi-led Congress government. The infiltrators recently found a weak spot as security forces were occupied with the protests," Sarma said.
"We only have information about the ones who were caught but who knows how many more evaded the police scanner? All security forces have been alerted to keep a lookout for Rohingya refugees," he said.
Reaffirming the government's stand on "anti-nationals", "pro-Jihadis" and "pro-Pakistanis", Sarma said, "Assam police have registered 16 cases under various provisions of the IPC and Information Technology Act, 2000, in which 19 persons were accused and 15 have been arrested for their anti-national comments on Facebook and other social media platforms post the Pulwama attack. They will be tried according to the provisions of law."
He said the "anti-national" social media posts were made by those Twitter and Facebook handles that suddenly became active during the protests in Assam. He said the infiltration of Rohingya was mostly in the 17 districts which he had earlier mentioned as having turned into Muslim-majority districts. "Threats from such divisive forces belonging to a certain religious community that conspires to bring in more infiltrators and works against the government is no more a political discussion. The threats are very real now," he added.