Two more hues of balsam blossom in Arunachal Pradesh
Researchers discover new species of 'jewel weed' in west siang and shi-yomi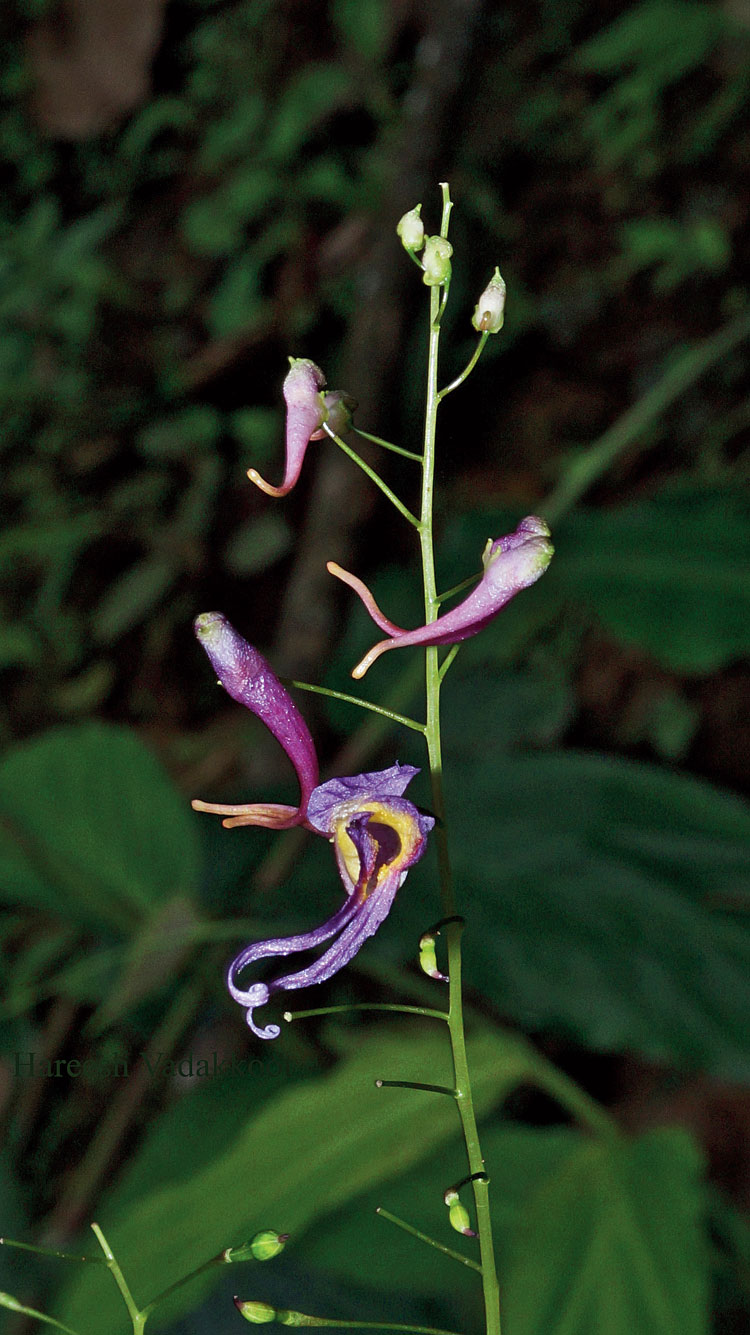 ---
|
Guwahati
|
Published 05.04.20, 06:55 PM
---
Researchers from Malabar Botanical Garden in Kerala, who have discovered two new species of balsams near waterfalls in Arunachal Pradesh, said it shows close similarities with Chinese and Myanmar species.
Balsams are also known as "jewel weeds", comprising the family Balsaminaceae and are mainly distributed in the tropical and subtropical regions of the old world as well as in the northern temperate regions.
The two species, the purple flowered Impatiens tirbinensis and Impatiens shiyomiensis with white flowers were found in West Siang district and Shi-Yomi district of Arunachal Pradesh.
They were discovered by V.S. Hareesh and M. Sabu, scientists of Malabar Botanical Garden and Institute for Plant Sciences, Kozhikode, Kerala. The study was published in Phytotaxa journal.
"Most of the wild species have great horticultural values because of the elegant flowers, hence it can be introduced into the garden," V.S. Hareesh told The Telegraph.
"India is well known for its vast genetic diversity of Impatiens, represented by more than 210 taxa distributed mainly in the eastern Himalayas, including northeastern states and the Western Ghats. In Arunachal Pradesh, a total of about 50 species were distributed in various districts," he said.
Impatiens tirbinensis is named after Tirbin locality, West Siang district, Arunachal Pradesh. It was found at an altitude of around 800 metres above sea level and grows in the moist areas near the streams.
It flowers from August to October.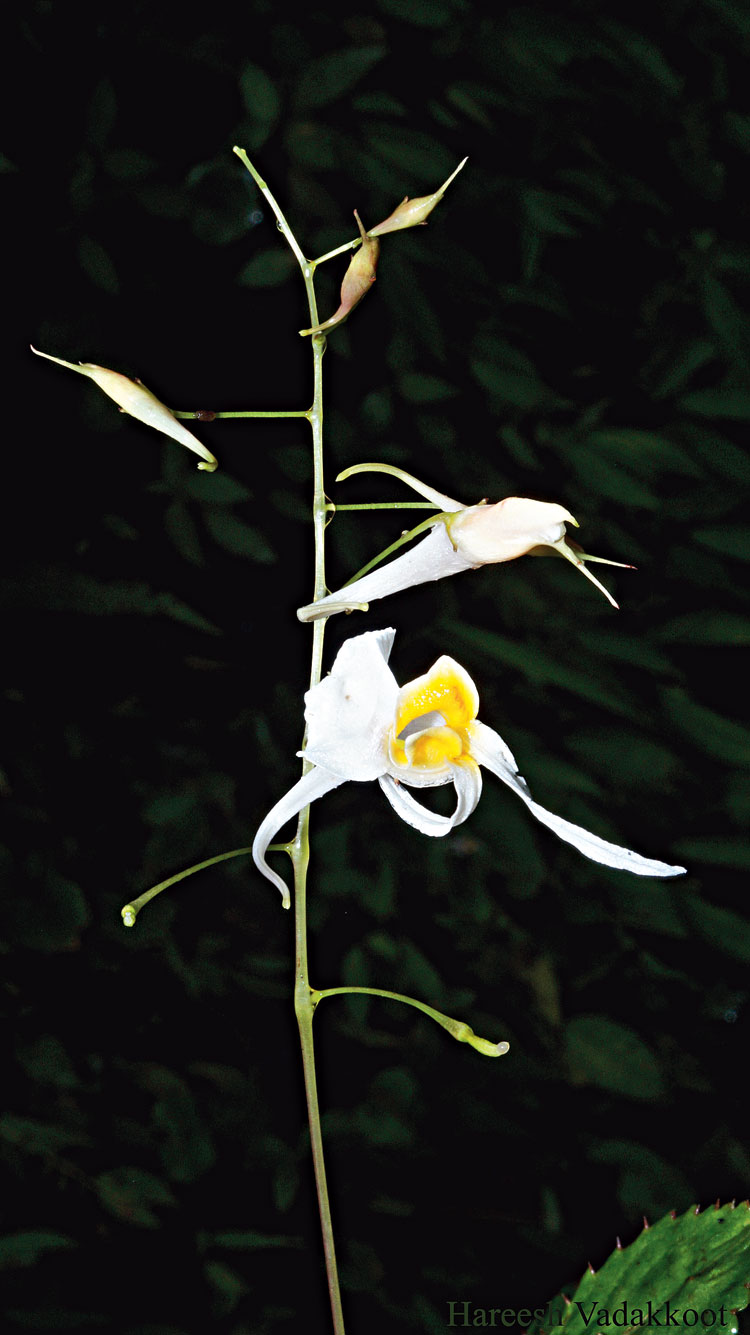 "We observed eight populations with around more than 80 individuals near Tirbin, towards Along from Daporijo," he said.
The other one, Impatiens shiyomiensis, is named after Shi-Yomi District, one of the newly formed districts in the state.
It was found 7km from Siko Dido waterfall towards Mechuka, Shi-Yomi district.
"Populations were observed in moist areas near the streams at an altitude of around 1,200 metres above sea level.
"During our expedition, we observed only three populations with more than 30 mature individuals. At present, the new species faces no serious threat. However, road broadening may affect the natural habitat, which would result in the decrease in number of Individuals. Further conservation measures are needed," he said.
Hareesh said he started working on the genus Impatiens (balsams) in southern Western Ghats since 2012.
"Once I got an opportunity to work on wild bananas of India, for my PhD programme under the guidance of M. Sabu. I started the expeditions all over India, including Andaman & Nicobar Islands from 2014. We concentrated our expeditions in the Northeast, especially in Arunachal Pradesh, because it had a major distribution areas of wild bananas reported from India. During the trips, we noticed several beautiful balsams in the region. It was quite different from that of Western Ghats species and shows close similarities with Chinese and Myanmar species," he said.
The study was supported by International Association for Plant Taxonomy (IAPT), Slovakia.