Suspected Dimasa rebels torch trucks and kills five of its occupants
Attack comes three months after six of its cadres were gunned down in an encounter in neighbouring Karbi Anglong district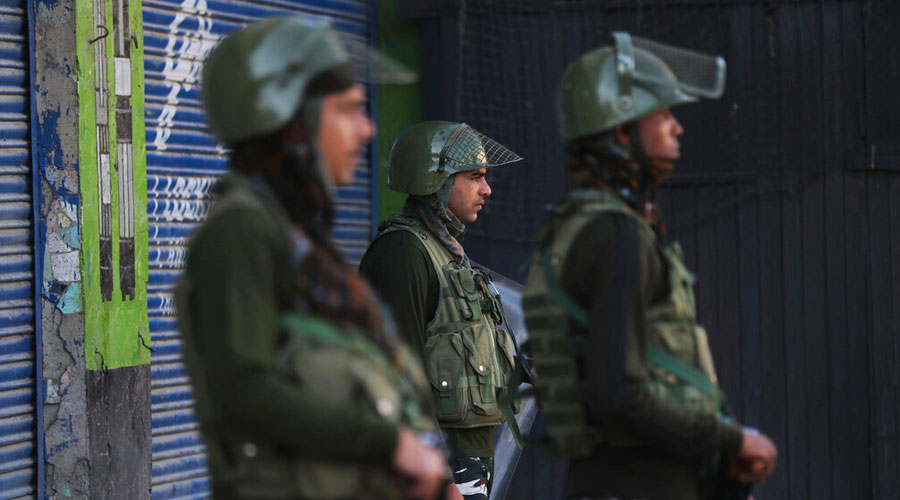 Representational Image
File picture
---
Guwahati
|
Published 28.08.21, 01:01 AM
|
---
Suspected members of the outlawed Dimasa National Liberation Army torched five clinker-laden trucks and killed five of its occupants in Assam's Dima Hasao district on Thursday night, three months after six of its cadres were gunned down in an encounter in neighbouring Karbi Anglong district.
The attack on the truckers which was on its way from Umrangso (Dima Hasao) to Lanka (Hojai district) was intercepted by a group of "five to eight" armed men at around 8.30pm at Rangerbeel under Diyungmukh PS. Then they fired indiscriminately at the trucks before setting it afire, leaving five dead and one injured.
The nature of the strike has fuelled fears of insurgency taking centrestage in the hill district after a relative calm of over ten years after the disbanding of the Dima Halam Daogah and its splinter group (DHD-Jewel). Both factions laid down arms in 2009 but were disbanded in 2013 and 2012 respectively. 
Between 1994 to 2013, the picturesque but volatile district had seen several deadly terror strikes, including DHD (J) killing six truckers, and five policemen in two separate strikes, 50 km apart, on the same day in 2008.
The DNLA leader — Musrang Dimasa – is a former DHD cadre. 
"We have reasons to be fearful that insurgency could once again dominate our lives, to the same violent and uncertain times. There were claims in May that the DNLA had been almost neutralised but the outfit carries out such a big attack on one of the main roads of the district, just 6km away from the police station," a Dima Hasao resident said.
The police suspect the involvement of the DNLA, formed just before the 2019 Lok Sabha elections to fight for the creation of a separate state for Dimasa-dominated areas, given its recent activities to prove its existence.
The outfit, which is yet to claim responsibility, had called a 36-hour bandh on Independence Day in support of its statehood demand, comprising six Assam districts, including undivided Karbi Anglong district. It had also intensified its recruitment drive, sources said.  
Dima Hasao police said a joint combing operation with Assam Rifles personnel have been launched and security beefed up in the district.
One of the truckers who managed to flee said he was lucky enough to have survived. "When I realised I would die anyway when the armed men started firing indiscriminately, I jumped out and fled to the nearby bushes.  I somehow managed to reach the police station. We were on our way to the cement plant in Lanka," he said without revealing his name.
He also said he was not aware if the DNLA had issued any threat or to the transporters or the cement company or served any extortion.   
The Diyangmukh PS is about 6 km from the affected site.
Two of the truckers/handymen died of bullet wounds while remaining three died of burns, sources said, adding one of the deceased truckers — Dharmendra Kumar Paras — was from Uttar Pradesh.  
Saindesh Ardao, president of the Jadikhe Naisho Hosom, the apex body of Dimasa organisations, reacting the development, said, "It is very unfortunate. This should not have happened, innocent people got killed. The government should take all possible arrest those involved in the attack. We want peace."
Congress media department chairperson Bobbeeta Sharma said the BJP-led state government should concentrate more on real issues that afflicts the state instead of diverting people's attention through Aashirwad Yatras.
"We lost innocent lives. People's lives are at stake. All hard work done by our party between 2001 to 2016 to bring peace in the region should not be ruined by lackadaisical attitude or wrong policies of the present BJP-led government," she said.
Dima Hasao has a population of about 1.5 lakh and people are mostly involved in agriculture. Connectivity remains a major issue in the district though things have improved since 2013.