Supreme Court seeks response to petition against citizenship bill
Petitioner has argued that influx of illegal migrants into Tripura is "external aggression"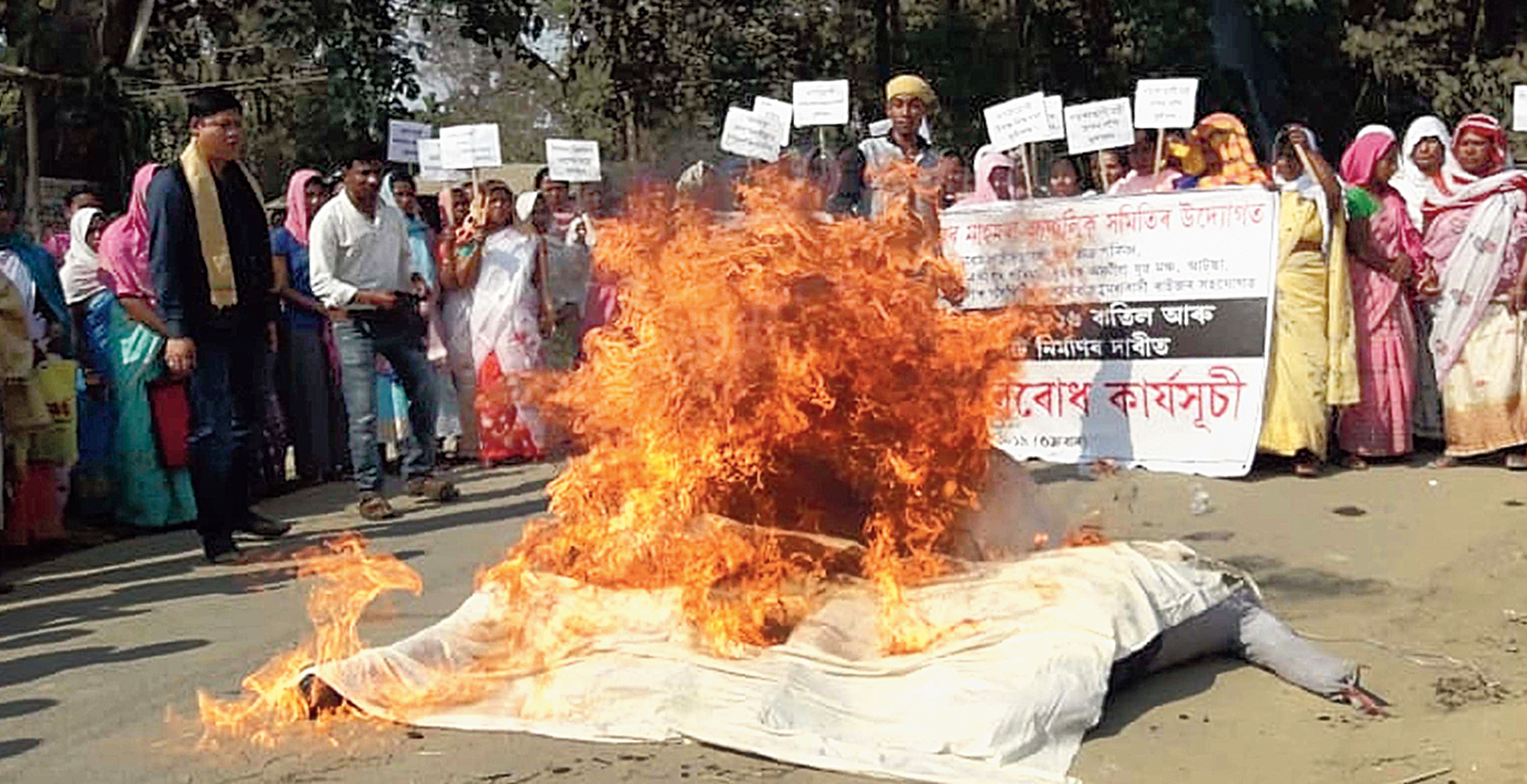 ---
---
The Supreme Court on Friday sought the response of the Centre and Tripura government on a PIL challenging the Centre's move to pass the Citizenship (Amendment) Bill, 2019.
The bill seeks to accord citizenship to Hindus, Sikhs, Buddhists, Jains, Parsis and Christians who migrated to India from Pakistan, Bangladesh and Afghanistan till December 31, 2014, owing to alleged religious persecution.
A bench comprising Chief Justice Ranjan Gogoi and Justice Sanjay Kishan Kaul issued notices on the petition filed by an NGO, the Tripura People's Front, through advocate Manish Goswami, seeking replies from the authorities within three weeks.
The petition has sought quashing of the Passport (Entry into India) Amendment Rules, 2015 notified on September 7, 2015 and the Foreigners (Amendment) Order, 2015 notified the same day, by which these religious minorities from other countries are granted automatic citizenship upon migration to India, on the ground it was "discriminatory, arbitrary and illegal" and "ultra-vires the Constitution of India".
According to the petitioners, the impugned rules have facilitated uncontrolled influx of illegal migrants from Bangladesh to Tripura, causing huge demographic changes in the state.
"The indigenous people who were once the majority have now become a minority in their own land," the petition alleged. According to the petition, the legislation was "unprecedented", in the sense that never before has religion been specifically identified in the citizenship law as the ground for distinguishing between citizens and non-citizens.
"It has introduced religion as a new principle into the citizenship law and can be conveniently branded as 'communally motivated humanitarianism.' The illegal immigrants who are to be granted the benefit of this legislation are to qualify for citizenship only on the basis of religion; a requirement that goes against one of the basic tenets of the Indian Constitution, secularism," the petition read.
The petitioner submitted that the said executive orders issued by the central government violated the rights of the people of Tripura, in particular Articles 25 (freedom of religion etc) and 29 (protection of minorities) to conserve and preserve their distinct language, script and culture.
It was argued that the influx of illegal migrants into Tripura constitutes "external aggression" as provided for under Article 355 of the Constitution. The Union is bound to protect the state from such external aggressions.
On January 14, a bench comprising the Chief Justice, Justice Ashok Bhushan and Justice Sanjay Kishan Kaul had refrained from issuing any notice on another petition from Assam raising similar concerns. On January 14, the bench had told senior advocate Kamal Nayan Chaudhary that the petition would be kept pending till the citizenship bill, recently passed by Lok Sabha, is cleared in the Rajya Sabha.
The bench had taken the earlier decision not to issue any notice while dealing with a PIL jointly filed by Assam based NGO Nagariktwaain Songsudhan Birodhi Mancha (Forum Against Citizenship Act Amendment Bill) and three others — Hiren Gohain, Manjit Mahanta and Hare Krishna Deka, through advocate Manish Goswami.