Publishers warn of action against copyright violators
The day, April 23, was finalised during the Unesco General Conference in Paris in 1995 to honour authors and books worldwide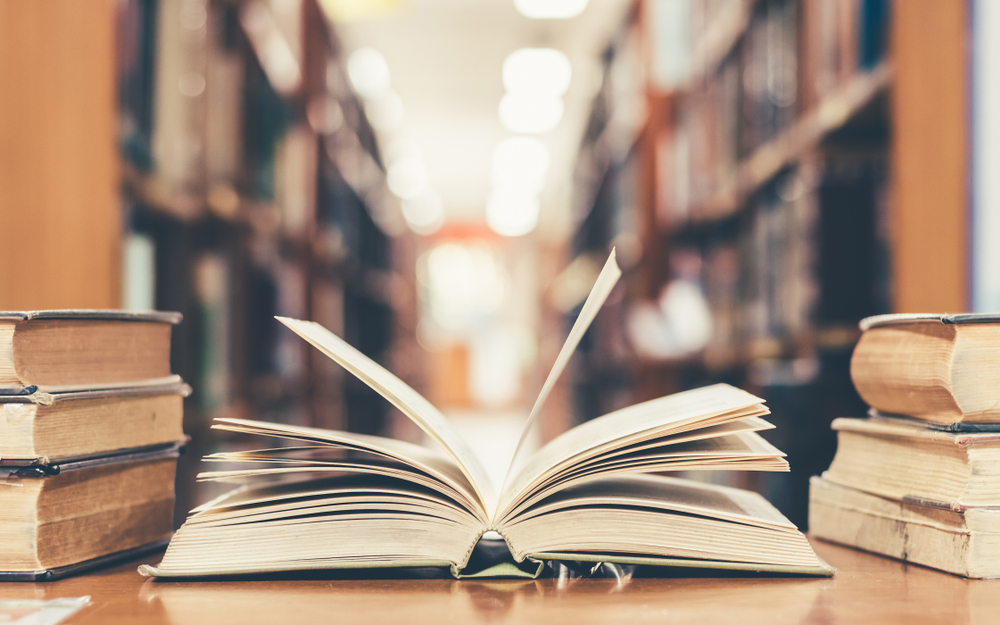 The warning came on World Book and Copyright Day on Thursday. All Assam Publishers and Book Sellers Association secretary Dhiraj Goswami said, "Sharing PDF copies without permission is an illegal act and it violates the Copyright Act. The association will take legal action against it."
(Shutterstock)
---
Guwahati
|
Published 23.04.20, 07:33 PM
|
---
Publishers and booksellers have warned of legal action against those who circulate PDF files of Assamese classics, an emerging trend during the lockdown.
The warning came on World Book and Copyright Day on Thursday. The day, April 23, was finalised during the Unesco General Conference in Paris in 1995 to honour authors and books worldwide.
The trend of sharing PDF files of Assamese classics has worried writers and publishers as the state's book industry is already going through hard times. The hard copies of these books caution on copyright, saying no part of the publication may be reproduced, stored in a retrieval system or transmitted in any form, electronic, mechanical, photocopying, recording or otherwise, without prior permission from the entities concerned. There is no authorised PDF of these classics.
All Assam Publishers and Book Sellers Association secretary Dhiraj Goswami said, "Sharing PDF copies without permission is an illegal act and it violates the Copyright Act. The association will take legal action against it."
Ananta Hazarika, publisher of Banalata, Guwahati, said, "A considerable amount of money is involved in publication of books and free distribution of digital formats such as PDF results in loss. It is a form piracy, which necessitates legal action." Pradyut Hazarika, publisher of Banalata, Dibrugarh, also expressed apprehension over the copyright violation of books.
Nagen Sarma, publisher of Jyoti Prakashan, said such practices would deprive writers, who get 10 to 15 per cent royalty for every book.
Sanjay Sanyal of Asom Publishing Company and Deben Kalita of Rekha Prakashan said copyright violation would pose a threat to the livelihood of several people associated with the publishing and sale of books.
The owner of Jorhat-based book seller, Ankur Agency, said, "We are not against digital version of books but against free PDF circulation."
Litterateur Phanindra Kumar Dev Choudhury said, "Assamese book industry is going through a challenging time. Piracy will definitely hamper the business."
Assamese novelist Manikuntala Bhattacharjya said, "Though none of my novels has been circulated as PDF, such an act will diminish the joy of touching books and visiting book fairs."
Harshajit Kalita, a student of Bhattadev University and a promising Assamese writer, said, "PDF form of books break copyright law, which is unfair. Moreover, reading a PDF copy never gives the feel of holding a printed book."
Bishwajyoti Sarma, a scholar from Titabar in Jorhat, said unauthorised PDF books would affect the book market in Assam badly.
Some readers also expressed concern over the e-book trend. Kalpajyoti Ray, a research scholar at Gauhati University, said, "Publishers can take legal action against such activities. As the demand for hardcopies of books is decreasing, one day it is sure to be replaced by softcopies. Till then, in a developing country like India, we should encourage sale of hard copies."
Sumonta Sourav Kakoti, a young writer, feels there is apathy among publishers towards digital readers. "They should come together to create a mobile application where bestsellers can be preserved and digital readers can read on payment," he said.
Hiranku Hazarika, a research scholar at Tezpur University, said, "The coming generation will miss the experience of reading printed book. Relying completely on e-books is not good indication."