Plant honour for young researcher
The plant species, Pedicularis khoiyangii, found in Eastern Himalayas, was discovered by Dipankar Borah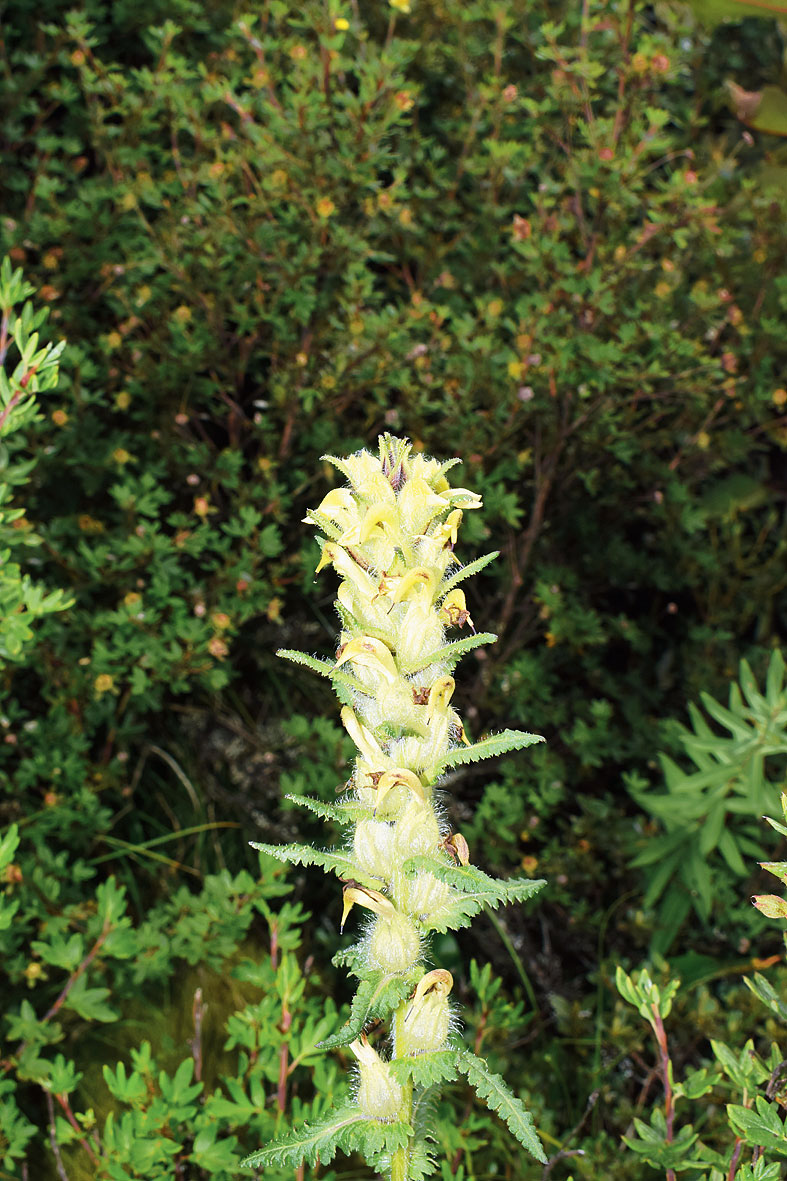 Pedicularis khoiyangii
Picture courtesy: Dipankar Borah
---
Guwahati
|
Published 04.02.20, 07:08 PM
|
---
Researchers from Arunachal Pradesh and Botanical Survey of India have named a new plant species after a researcher from the state who died at 25 of cancer.
The plant species, Pedicularis khoiyangii, found in Eastern Himalayas, was discovered by Dipankar Borah of department of botany, Rajiv Gandhi University, Itanagar, Neelam Gap, department of forestry, North Eastern Regional Institute of Science and Technology, Nirjuli, and Rajeev Kumar Singh, Botanical Survey of India, Coimbatore.
The discovery has been reported in Journal of Plant Science (phytotaxa).
Borah said the plant was spotted last year while studying the alpine flora of Tawang district when an unidentifiable and remarkably tall species of Pedicularis was collected from Sela at 4,200 metres and Taktsang at 3,700m. Comprehensive studies of the specimens revealed it is a member of Pedicularis series. "Earlier, the tallest species of Pedicularis in India was P. excelsa Hooker, which attain-ed upto 1.6m in height. However, the new species can grow upto 2m in height," he said.
Pedicularis Linnaeus contains about 669 species worldwide and is the largest genus of the family Orobanchaceae. So far, 84 species, 13 subspecies and nine varieties have been documented among Indian flora, of which 17 species, four subspecies and five varieties are endemic.
"The species has been named after Hawtoo Khoiyang from Tirap, a dedicated researcher, sincere student, a wonderful friend and many others (known and unknown). He passed away at 25 last year owing to cancer. As one of his closest friends, I could give him nothing more than this lovely plant named after him (also one of my favourites)," Borah said. "This is a combination of love, science and dedication," he added.
Pedicularis khoiyangii is found in alpine meadows (montane grasslands) and scrublands, occupying rocky grassland and along the stream bed.
The species is found in two localities, Sela and Taktsang in Tawang district, where at present, 930 mature individuals are found. No anthropogenic threats have been noticed in these areas. However, based on its limited range distribution and number of mature individuals, it is provisionally assessed as vulnerable according to criteria D of the IUCN (2019) guidelines.
"The yellow flowers of this beautiful and bizarre species is easily recognisable and spotted in the field," he said.
The common name of the species is Hawtoo's lousewort.