Party talk as Pramod quits
Pramod Boro has been succeeded by Absu's second vice-president Dipen Boro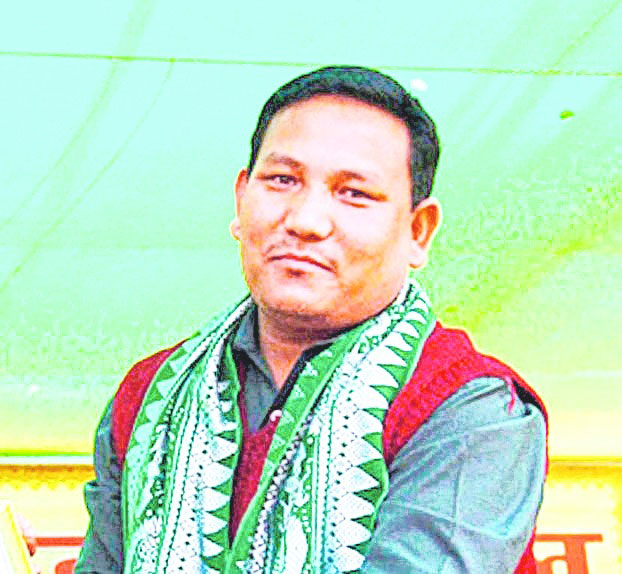 ---
|
Guwahati
|
Published 13.02.20, 08:23 PM
---
The top echelon of the All Bodo Students' Union (Absu), including president Pramod Boro, quit the organisation on Thursday amid speculation of the formation of a new political front ahead of the Bodoland Territorial Council (BTC) elections likely to be held in April.
Vice-president Romeo P. Narzary and secretary Mantu Baro also quit the organisation at the two-day special convention of Absu held at Gwjwn Fwthar, Tamulpur, in Baksa district.
Boro has been succeeded by Absu's second vice-president Dipen Boro, who hails from Udalguri.
Asked if he would join politics, Pramod said, "I am happy to be a part of the process of making a violence-free society in the BTC. It's too early to decide whether I will join parliamentary politics."
Pramod, 44, a resident of Souraguri Tamulpur in Assam's Baksa district, led Absu for over 10 years, the highpoint of which was the key role played by the organisation in the signing of the Bodo accord on January 27 for lasting peace in the volatile Bodo belt.
Pramod, who played a pivotal role in bringing all the four factions of the National Democratic Front of Boroland (NDFB) to the peace table, said the signing of the accord was a "landmark step" which will take the Bodo community forward. His stepping down was a poignant moment with hundreds bidding him a tearful farewell. He too broke down at the convention and promised to dedicate his life to the development of the Bodo community and the state.
All signatories to the new Bodo Accord are reportedly looking for a political alternative in the BTC, currently run by Hagrama Mohilary-led Bodoland People's Front (BPF).
Hinting at a possible unification of the NDFB's four factions, Pramod Boro and the United People's Party Liberal, UPPL leader and former Rajya Sabha MP Urkhao Gwra Brahma said, "Change is coming soon to this part of the state."
Brahma had earlier appealed to BTC chief Hagrama Mohillary to provide an opportunity to the signatories of the new Bodo accord in the ensuing polls.
Gobinda Basumatary, chairman of the Progressive faction of the NDFB and a signatory to the accord, however, said, "There is no time to form a new political party now. Therefore, a united effort from the NDFB factions, Absu and UPPL is needed to usher in change. To implement all the clauses of the Bodo Accord, it's essential for us to be in the administration. People in the BTC have been witnessing misrule since 2003 and it's time for a change. We are going to discuss the matter shortly."
Mohillary said, " I welcome Pramod Boro to join active politics now that he has expressed his wish to do so."