Papon to regale Calcutta audience, khud se
Assamese singer Papon certainly knows how to connect with the audience through his music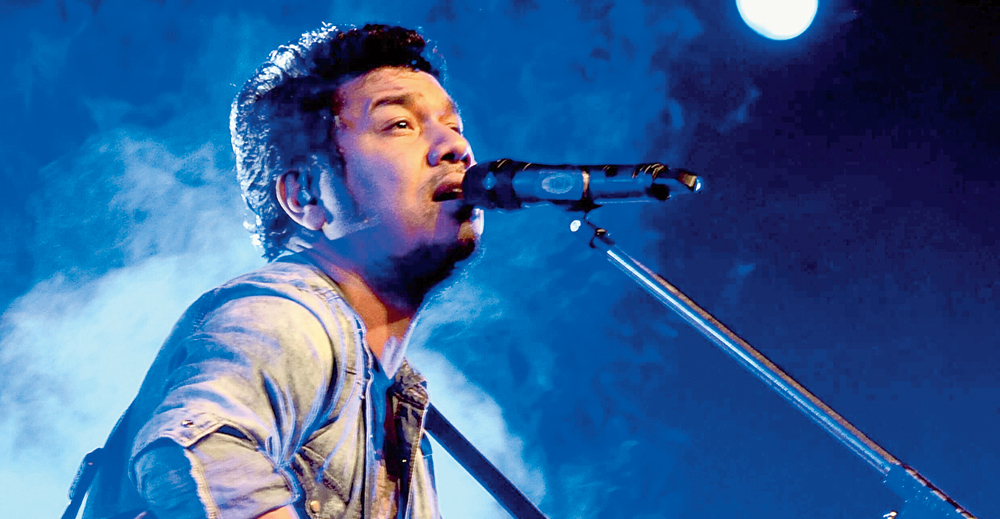 ---
Calcutta
|
Published 19.06.19, 07:03 PM
|
---
There are hardly any dry eyes in the house when he sings Jiye Kyon and the audience can't stop |tapping their feet when he belts out a popular folk |number.
Assamese singer |Angaraag (Papon) Mahanta certainly knows how to |connect with the audience through his music.
Papon, who is here to |perform in a concert on Thursday, the eve of World Music Day, spoke about his childhood memories in |Calcutta, his latest ventures and his excitement while performing in front of the sureela (melodious) crowd of the City of Joy.
He will take the stage at Nazrul Mancha along with legends like Asha Bhosle, Kavita Krishnamurthy, |classical maestro Kaushiki Chakraborty, singer-songwriter Anupam Roy and rockstar Benny Dayal among others, at the event organised by musician-duo Sourendro-Soumyojit.
"I am very happy to be a part of this amazing concert. I'll sing two songs, a Bengali number by Manna Dey and a Hindi song by Hemanta Mukherjee. Let my audience be surprised," Papon, who often visited Calcutta with his singer parents Khagen and Archana Mahanta as a kid and spent time at the Assam House on Russell Street, said.
Besides working on some Bollywood projects, the singer-music director has just finished recording/shooting for a premier musical initiative of Bangladesh, Winds of Change, for Gaan Bangla, a 24x7 music channel.
"Two songs of the project are out and two more will be released soon. I am also working on another interesting live/studio Bengali programme, featuring various artistes from across the country, which will come out soon," said Papon whose new single Har Lamhaa will be released on Thursday.
"I feel at home in Calcutta because of my visits here from Guwahati since my childhood days with my parents who used to come here and record for HMV," a |nostalgic Papon told |The Telegraph.
The singer has a special place in his heart for Calcutta's audience. "They are one of my favourite audiences. While performing here, I can switch from Hindi to Bengali and I do have a lot of fans here for my independent music as well. There is a wide range of songs that I can perform here. I can also sing my Bengali songs. We all know that the east of India is all about melodies," he said.