Online plea on Act repeal
The plea added that as conscientious citizens of the country, people must oppose these 'draconian' ideas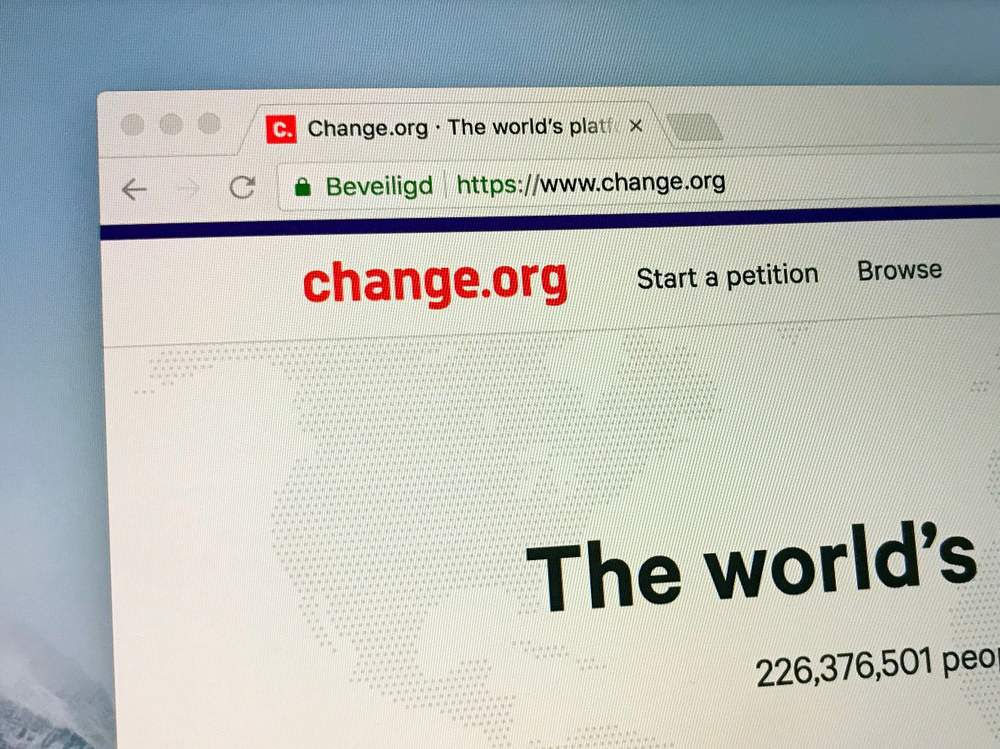 The campaign was carried out on Change.org by the Peaceful People Action Solidarity Group, an NGO
Shutterstock
---
Agartala
|
Published 13.01.20, 07:15 PM
|
---
Over 28,850 people have signed an online petition requesting all chief ministers, chief justices and Opposition parties in India to reject the National Register of Citizens (NRC) and National Population Register (NPR).
The campaign was carried out on Change.org, a community welfare campaign portal, by the Peaceful People Action Solidarity Group, an NGO, that said the exercise carries the threat of dividing people on the basis of their racial and religious backgrounds.
The petition's concept note said the government had stated that it would implement the NRC across India using the information gathered through the NPR. The NPR has been allotted a budget of almost Rs 4,000 crore, enough to create millions of jobs, improve healthcare and education and alleviate poverty. "The NPR is dangerous as it can be misused for racial and religious profiling and (trigger an) extremely traumatic experience, especially for the country's disadvantaged, including the poor, the minorities, women, Adivasis, the homeless, and transgender people. People will be forced to go through enormous hardship to prove that they are citizens in the midst of the worst economic crisis in India," the concept note said.
It added that as conscientious citizens of the country, people must oppose these "draconian" ideas.
"The idea of conducting a nationwide NRC can only happen on the basis of the NPR. After a list of residents is created, a nationwide NRC could go about verifying the citizens from that list. The NPR creates the category of "doubtful citizen". The list of "doubtful citizens" will de-legitimise citizenship and thus harass citizens, encourage exclusion, create fear and instigate violence. This is not how a democracy functions. The enormous waste of economic resources cannot be overlooked in a struggling economy. Combining NPR with the census could result in an undercount of the population, thereby affecting the implementation of government services and programmes across the board," the concept note said.
It also claimed that the Citizenship (Amendment) Act that offers citizenship to doubtful citizens "failed" because not only does it select certain illegal migrants on the basis of religion but it also does so for reasons that have no basis in the law itself.
"The implementation of the NRC in Assam has been a failed exercise. It was traumatic and expensive for everyone involved, more so for the underprivileged; they had to sell their meagre assets to obtain documents and many of those who were unable to produce the required documents were put in detention centres where the conditions are so dire that several adults and children have died," the petition read.