Objectors absent at hearings: Hajela
SC asks NRC coordinator to use discretion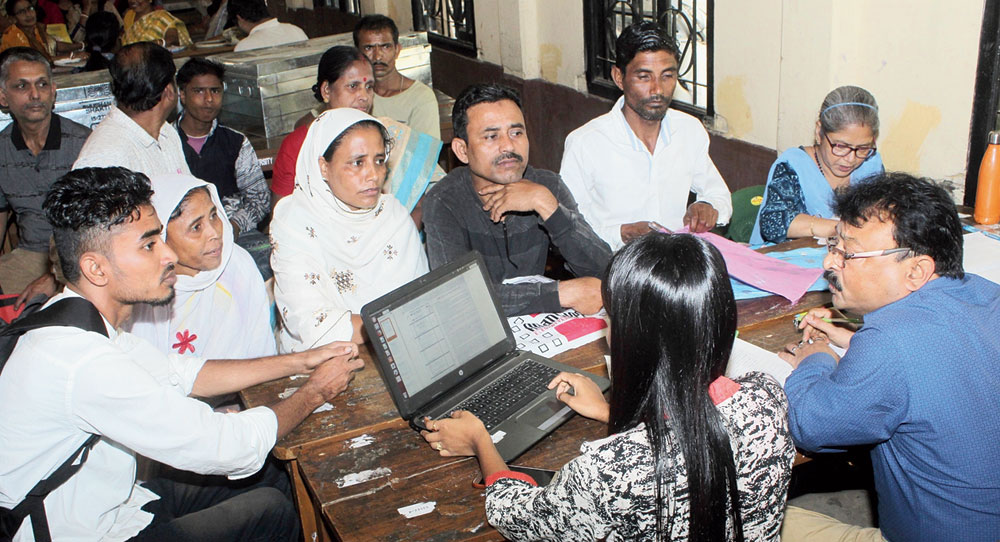 ---
|
Guwahati
|
Published 08.05.19, 07:19 PM
---
Assam NRC coordinator Prateek Hajela told the Supreme Court on Wednesday that for reasons not known, objectors were not appearing for hearings of objections they had filed regarding inclusion of some names in the draft NRC during its update process.
Hajela's statement comes amid allegations by the Assam State Jamiat Ulama, All Assam Minority Students' Union (AAMSU) and other organisations that a large number of fake objections have been filed.
The court asked Hajela to exercise his discretion, adding that the final NRC must be published by July 31. "Publish NRC by July 31. Maybe a day earlier, but not a day later," the court said.
In January, Hajela had told the top court, which is monitoring the NRC update process, that they had received about two lakh objections and 36.2 lakh claims.
In a statement, the Jamiat and AAMSU said Hajela's statement in the court proved their claim that some organisations had filed objections to harass a particular community mentally and economically.
Kokrajhar MP Naba Kumar Sarania had on Tuesday said other communities have been harassed as well through a haphazard filing of objections.
Harkumar Goswami, an Assamese Brahmin from lower Assam's Barpeta district, is one of the many who have received notices objecting to their names being included in the complete draft NRC.
The two groups demanded that the objections should be dismissed right away if those who made them do not appear in the hearings.
"Since the Supreme Court has given full discretion to Hajela in resolving the claims and objections he should dismiss such objections (where the objectors do not turn up) right away and give justice to the people who lived in the state before March 25, 1971," said the statement.
When Hajela asked the court what he should do regarding such objections, the court asked him to "process according to law".
The two organisations support the March 24, 1971 cut-off date set by the Assam Accord for detection and deportation of foreigners.
They also urged the NRC authority to identify and penalise those who filed false objections to "hamper" the NRC update process. They said they would offer legal assistance to people facing harassment because of false objections.