Northeast fungi trek at Mumbai film festival
A documentary on 34 species of fungi across the Northeast, has been selected for screening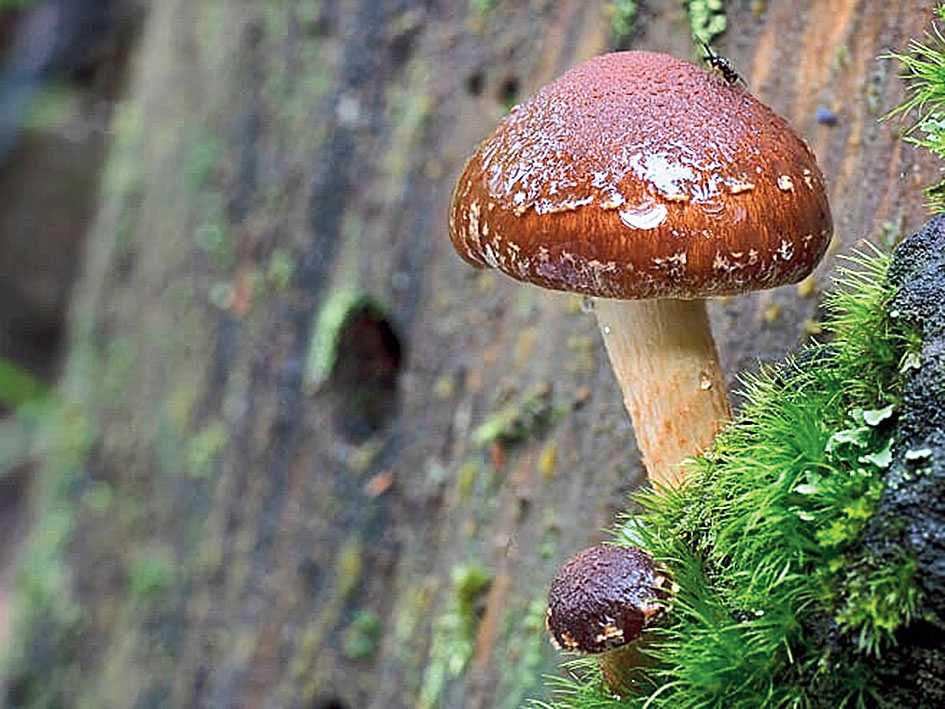 A wild species of fungi documented during the expedition
Picture courtesy: Stephen Axford and Gautam Baruah
---
Guwahati
|
Published 06.12.19, 07:40 PM
|
---
Planet Fungi — North East India, a documentary on the journey to discover 34 species of fungi across the Northeast, has been selected for screening at the prestigious 8th Mumbai Shorts International Film Festival on December 8.
The documentary, written and directed by Catherine Marciniak, senior features reporter with ABC North Coast, Australia, in collaboration with Balipara Foundation, depicts the journey of documenting the fungi species in the forests of the eastern Himalayas, primarily the Northeast.
Marciniak said: "Me and Stephen Axford, a wildlife photographer, are obsessed with fungi, their beauty and importance everywhere on the planet."
Marciniak and Axford produced many small videos on fungi finds in Australia and overseas and posted on their YouTube channel and Facebook page called Fungi Fetish.
"Axford was literally the vehicle for the 50-minute documentary. The fungi adventure took us to Assam, Arunachal Pradesh and Meghalaya where we met many people who know which fungus are poisonous and which ones are edible. We have observed how fungi supports a healthy forest," she added.
The duo photographed 232 species of fungus in four weeks across the Northeast in 2018. "Of the 232 species, 58 are edible, 64 are used in making traditional medicines. We discovered 34 species of fungi, including an extremely bright and luminous mushroom which is possibly new to science," Marciniak said. "There are around 80 species of luminous fungi recorded on the planet but only a handful of them glow as bright as this one," she added.
"It has stems and mycelium that glow but the caps don't. It grows on bamboo. In Mawlynnong, this fungi is found in the forest by streams," she added.
She said this is the first time Mawlynnong's luminous fungus has ever been documented for science and its DNA was analysed. It's a new species and the discovery has been sent to a journal for review, Marciniak said. Ranjit Barthakur founder and president of Balipara Foundation said: "With this film, we want to change how people see fungi and understand them as an essential part of our heritage."