No officers in four of 9 Kaziranga ranges
A park official said arrangements are being made to fill up the vacancies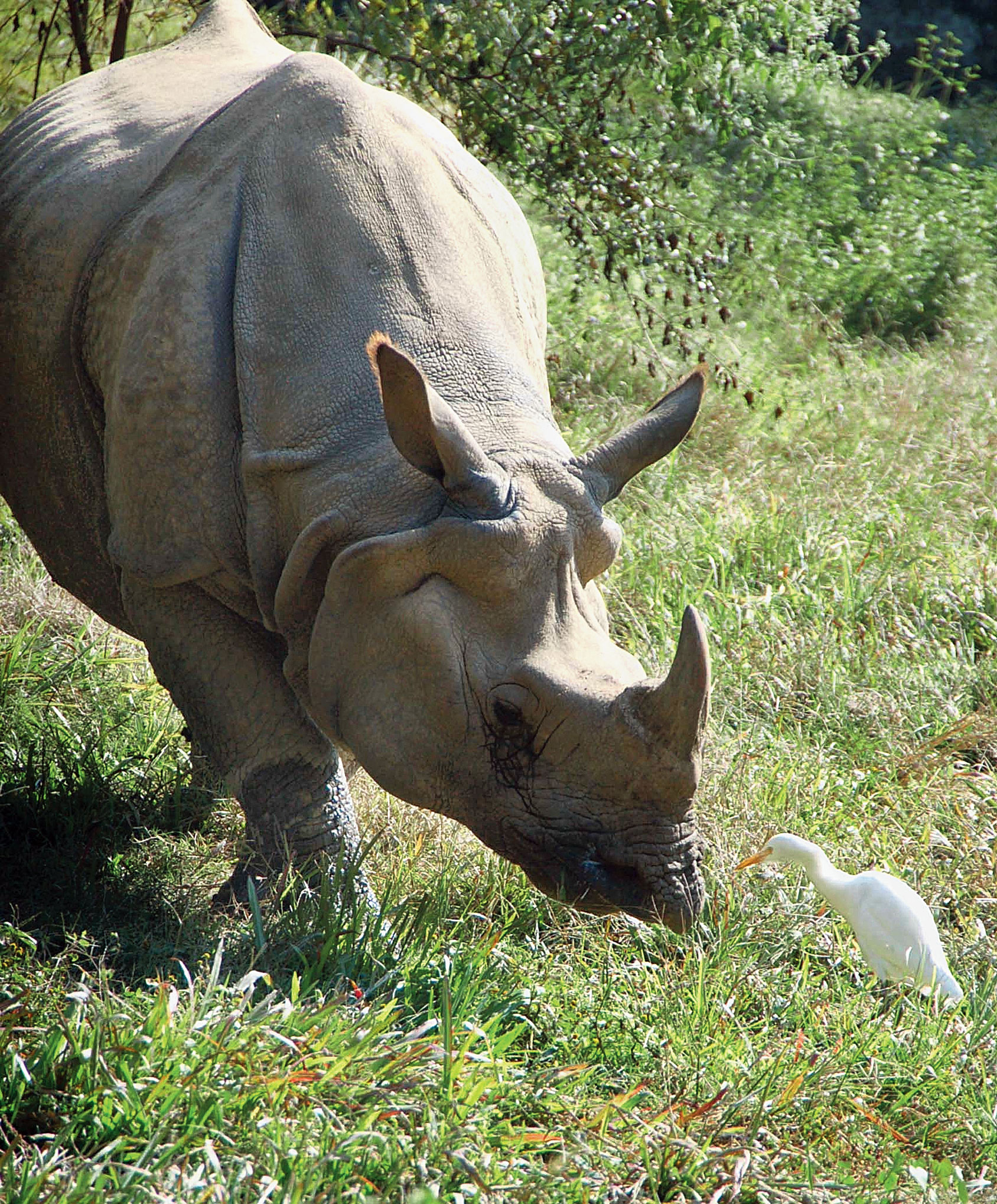 A rhino at Kaziranga National Park
Telegraph file picture
---
Guwahati
|
Published 21.09.19, 07:28 PM
|
---
Four of the nine ranges of Kaziranga National Park do not have range officers, making it difficult for the park to hold anybody responsible in case of poaching.
"It becomes difficult for us to hold anybody responsible if there is a case of poaching. On the one hand, the government tells us to strengthen anti-poaching operations, on the other hand, they do not give us adequate manpower," a source said.
The average area of a range is 120 sq. km and is headed by a range officer. Biswanath division covering 401 sq. km, which was created last year, still does not have a range officer. This year, three rhinos have been poached while last year six rhinos were poached. Kaziranga has 2,400 rhinos. "It puts pressure on other officers who have to work additionally," the source said.
A park official said arrangements are being made to fill up the vacancies.
Of the estimated 3,500 Indian rhinos left in the world, 82 per cent are found in India. Once found abundantly across the Indus, Ganga and Brahmaputra river basins, the animal is now found only in select pockets in Assam, Bengal, Bihar and Uttar Pradesh. The state animal of Assam, the Indian rhinoceros faces several threats, including poaching, habitat loss and mass mortality from in-breeding and disease.
The issue assumes importance as World Rhino Day falls on Sunday. The day celebrates all five species of rhinos — black, white, greater one-horned, Sumatran and Javan. Numerous programmes will be held on Sunday by NGOs and forest divisions.
Wildlife conservationist Bibhab Talukdar, who is the secretary general of Aaranyak and Asia coordinator of International Rhino Foundation, says filling up of vacant posts in rhino bearing areas or all forest areas should be the priority of the government. "Frontline forest staff should be recruited from Assam so that they have local knowledge and can play a key role in strengthening the communication among forest staffs and local communities," he said.
"Nearby civilian areas need to be periodically scanned by police and other law enforcement agencies to reduce the chance of illegal arms flow," he said.
"We also need to look at other feasible areas in Assam where rhinos could be translocated to give wider space to rhino population by strengthening protection in those new sites and adopting needed habitat management for long time survival of greater one-horned rhino in Assam," he said.
Rathin Barman of Wildlife Trust of India says, "When an animal becomes the pride of a community or a state, it gets automatic protection from the general public. Rhino conservation is the biggest success story in Assam because of this. I wish this will continue for another hundreds of years to come," he said.