NGO launches website
Donate generously:Priyobondhu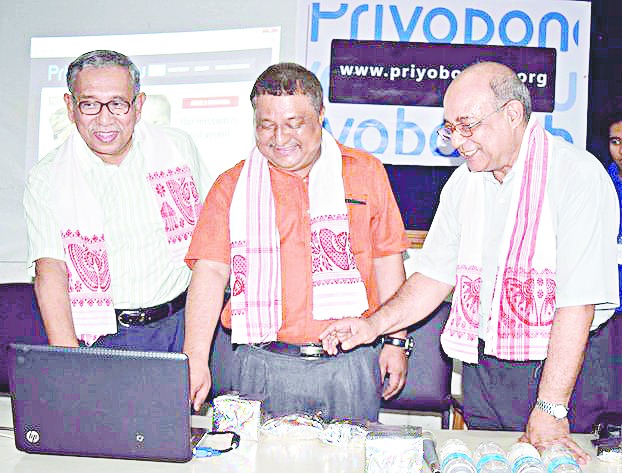 ---
Guwahati
|
Published 13.05.16, 12:00 AM
|
---
Guwahati, May 12: If you want to donate unused clothes or excess food to the underprivileged, Priyobondhu can be an option.
The Guwahati-based organisation, formed in November 2015, has made it a point to collect unused clothes or excess food items and distribute them among the downtrodden.
"Our primary objective is to help the people in distress and the underprivileged. We are working on three fields - good health, better livelihood and best education for all," said its founder, Archana Borthakur.
Today, the organisation launched its website, priyobondhu.org, so that people can get information about it or contact it when needed.
"We are a new organisation. We need blessings to carry forward our mission. I hope the launch of the website will help us strengthen our communication," she said.
The NGO has set up a food and cloth bank at its office in Beltola.
Despite being new in the field, the NGO has undertaken several programmes in different parts of the state.
"Anyone who wants to donate food and clothes they can contact us. If required we will collect the items. The person can also bring them personally to our office," she said.
Priyobondhu is similar to a Delhi-based group, Goonj, which has already proved how unused clothes can help those in need.
Goonj was set up in 1998 and now has a pan-India presence. In 2015, its founder, Anshu Gupta, received Raman Magsaysay award for his contribution.