Naga People's Front rejects People's Democratic Alliance government claims on progress
The government made the announcement of its 'achievements' during its second anniversary celebration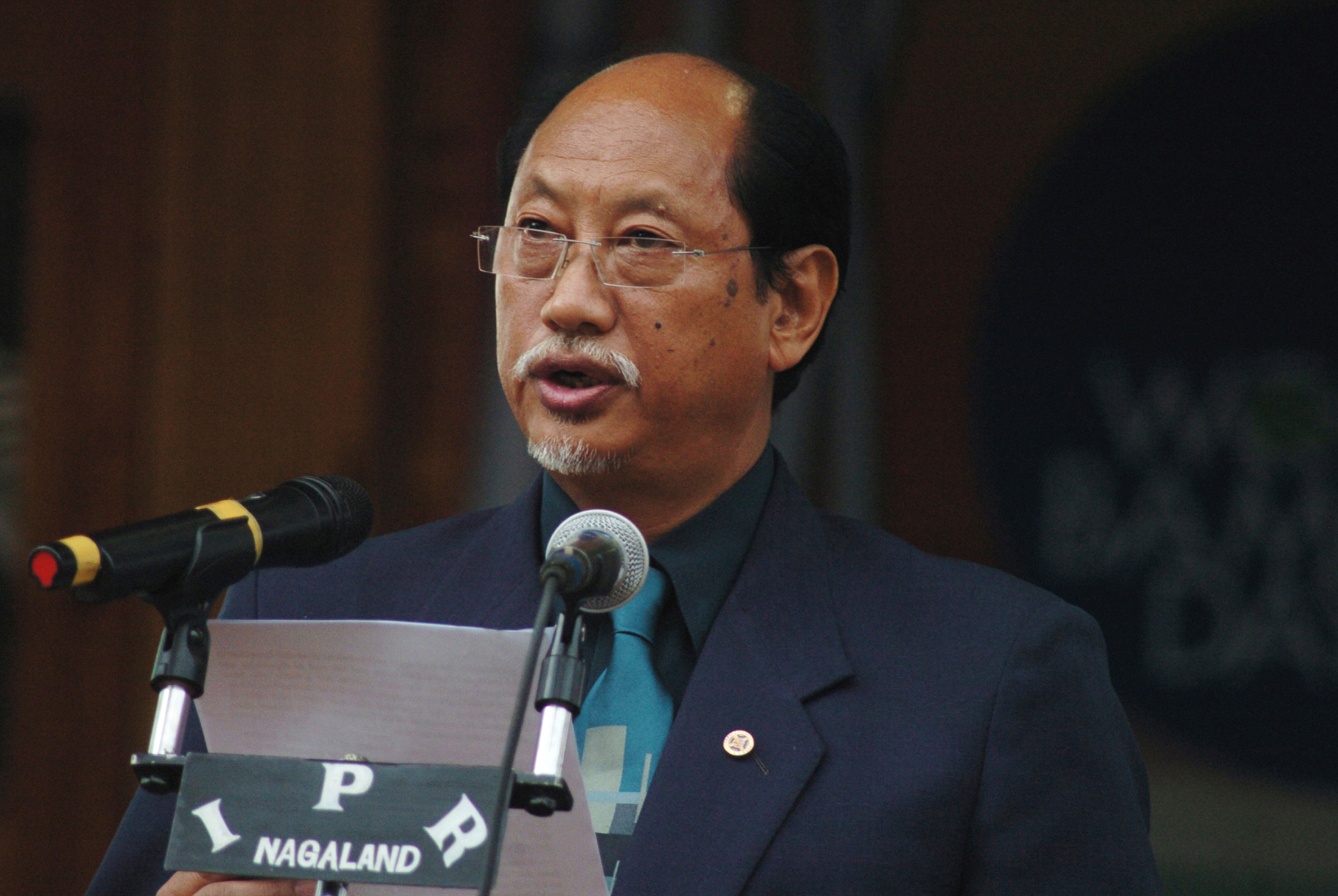 Neiphiu Rio, Chief Minister of Nagaland
(Wikipedia)
---
Dimapur
|
Published 11.03.20, 06:46 PM
|
---
The Opposition Naga People's Front (NPF) on Wednesday rejected the People's Democratic Alliance (PDA) government's claim of achievements in the last two years in office.
The government made the announcement of its "achievements" during its second anniversary celebration here on Monday.
In a statement, the party said the state government failed to bring about any new project even after completing two years in office. It said the government is only continuing the old works initiated by the previous NPF-led Democratic Alliance of the Nagaland government.
Alleging that the second term of the government was marked with more controversies than the first year, the NPF said the Naga public is the best witness.
"We have seen how the PDA government under chief minister Neiphiu Rio and deputy chief minister Y. Patton talked about good governance and transparency," it said.
The NPF said the chief minister's utterances during the celebration are "indeed unbelievable".
"What more can the people of Nagaland expect from the remaining years of the government when the working relations between the ruling coalition partners in the state are getting sore day by day?" it asked.
The NPF said the road projects in sectors like Dimapur-Golaghat gate to Patkai Bridge and Kohima bypass check gate to Phesama check gate, which were supposed to be completed in 2019, have not been completed and the workmanship is not as per the specification given by the Union ministry of road transport and highways.
On the PDA government's proclamation of successful conclusion of talks on the Naga political issue on October 31, 2019, the Opposition party said, "Till date no outcome was heard of, forget about the solution to the protracted Naga political problem."
The NPF wondered as to why the PDA government did not even raise its eyebrow over the denial of the central government to some of the Naga civil society leaders/ rights activists to travel outside the country.
The NPF ridiculed the PDA government saying it's another interesting achievement is random and backdoor appointments in almost all the government departments.
It questioned what the PDA government means by transparency when thousands of vacancies in the government sector had been filled without proper interviews and following proper norms.